Should you use an interior designer for your cabinetry projects?
We believe a designer is essential to the success of any home project where you need the confidence and expertise to deal with layers of details.  Good design is a combination of the perfect layout, flawless interior selections, and the expertise of people who can make your vision come to life.
Much of the design work that goes into your cabinetry project isn't always obvious.  It may start with a simple wish list that needs to be developed before evolving into a finished plan.  As a cabinetry showroom, we're a bit unusual.  Not only do we represent beautiful high quality cabinetry, our people work as a team to offer the very best Interior Design services from every angle.  We take pride in being named the Interior Design Winner for 2020's Best of Walworth County.
Our team members represents several specialties that contribute to our stunning results.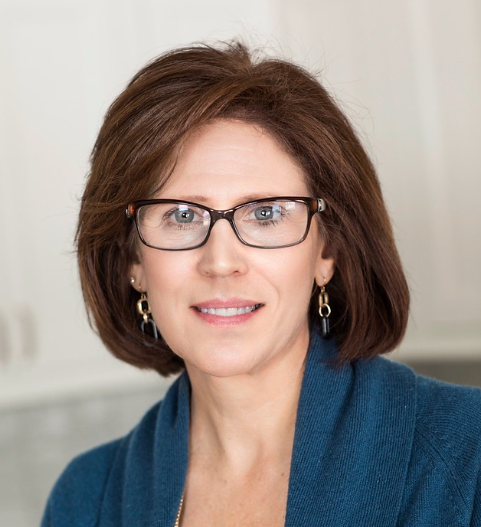 We would like to start the introductions with our Showroom Manager, Joyce Zuelke, ckd.  That "ckd' behind her name stands for the Certified Kitchen Design designation she was awarded by the National Kitchen and Bath Association.  This is only granted after years of experience and passing rigorous academic and design practicum exams.  Beyond that, Joyce has a background in Interior Architecture which allows her to blend art and science to create, restore and readapt interior spaces.  Read more about Joyce here.  Take a look at one of Joyce's latest projects featuring Shiloh Cabinetry.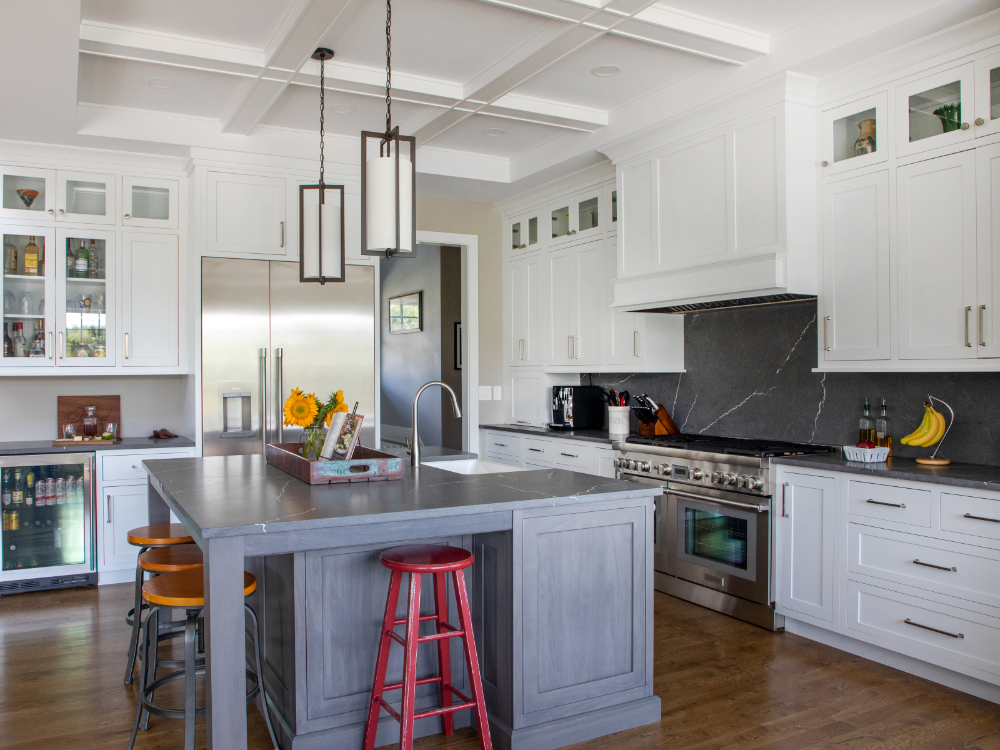 . . . and just one of the many pages of planning that went behind it.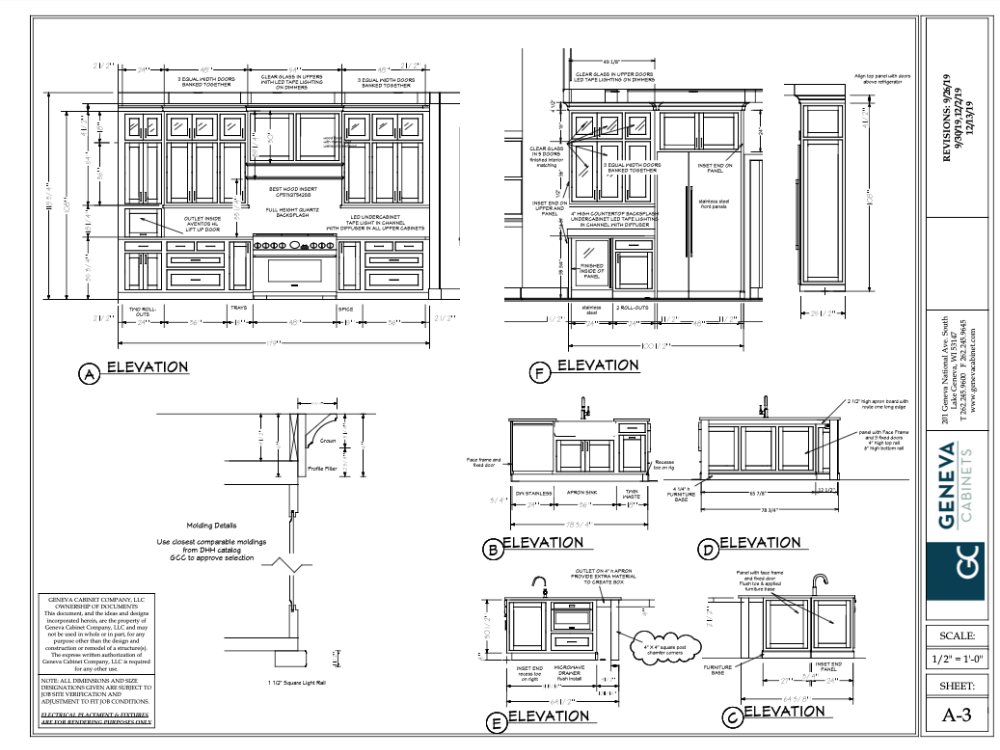 Next you must meet Natalie Spiniolas
As an Interior Designer with a degree from Illinois Institute of Art, Natalie began with a holistic approach to Interior Design and is now specializing in the area of Kitchen and Bath.  From the initial client meeting to a design that is integrated into the clients home, Natalie finely details each plan for the ultimate solution.  Read more about Natalie here, then take a look at one of her kitchens featuring Plato Woodwork, Inc.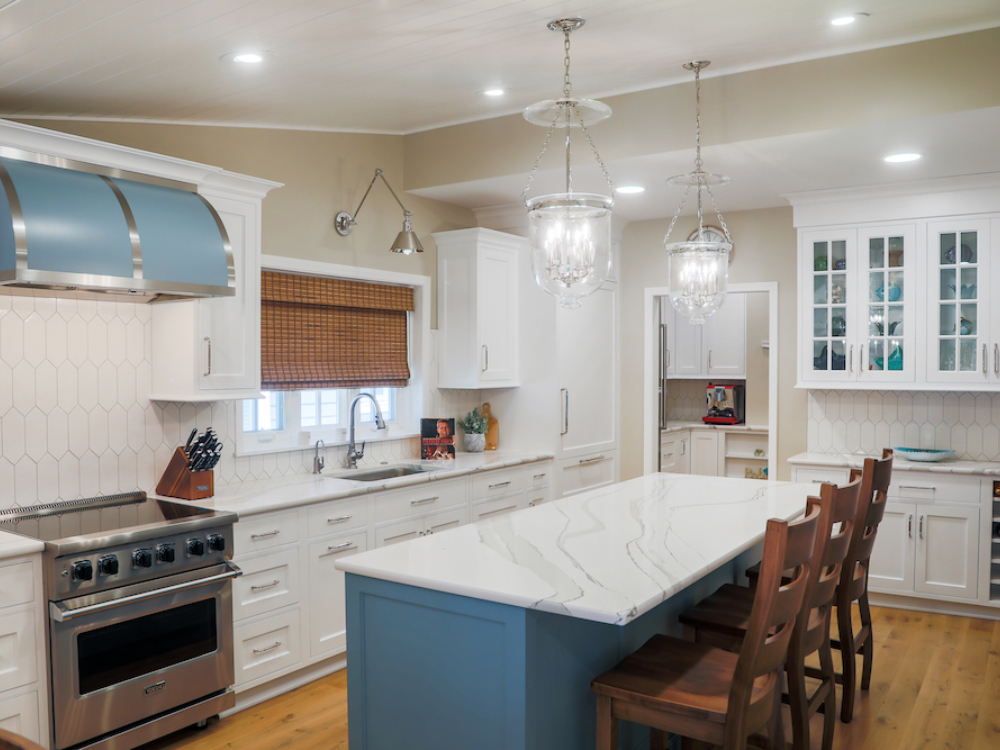 . . .  and the 3D drawings she developed to help her clients visualize the completed kitchen.  See more photos of this design here.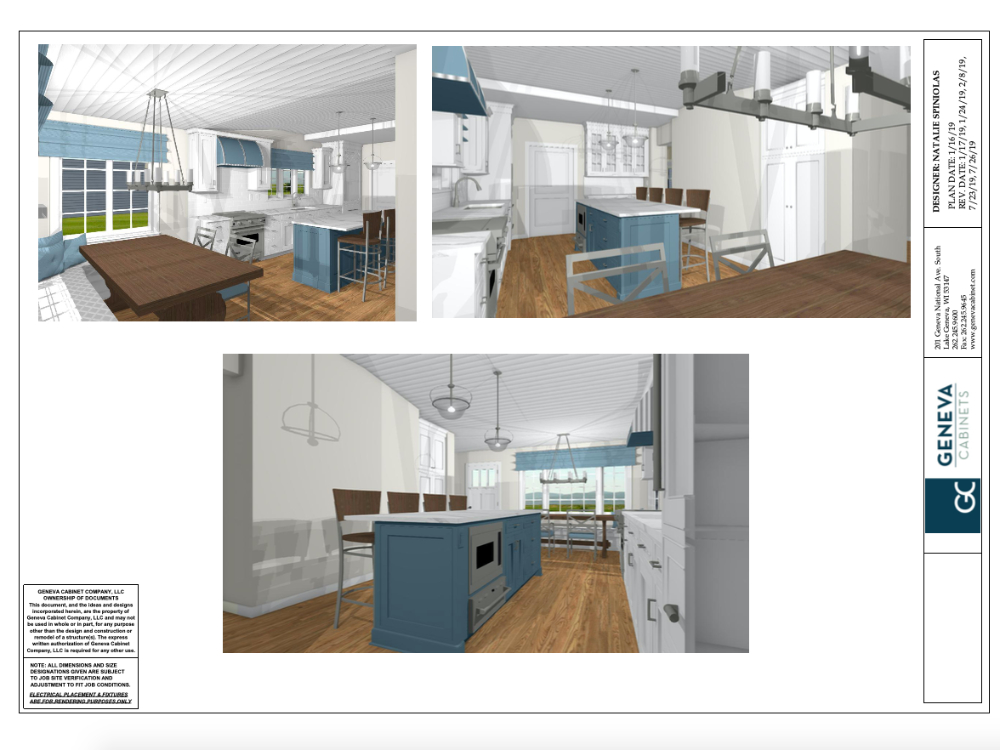 Rounding out the design team is Stephanie Nelson who serves an integral role.  She too has an Interior Design background and the attention to detail that we highly value.   Not only does Stephanie assist our designers, she is an essential part of the design work for visiting designers.  Read more about her here.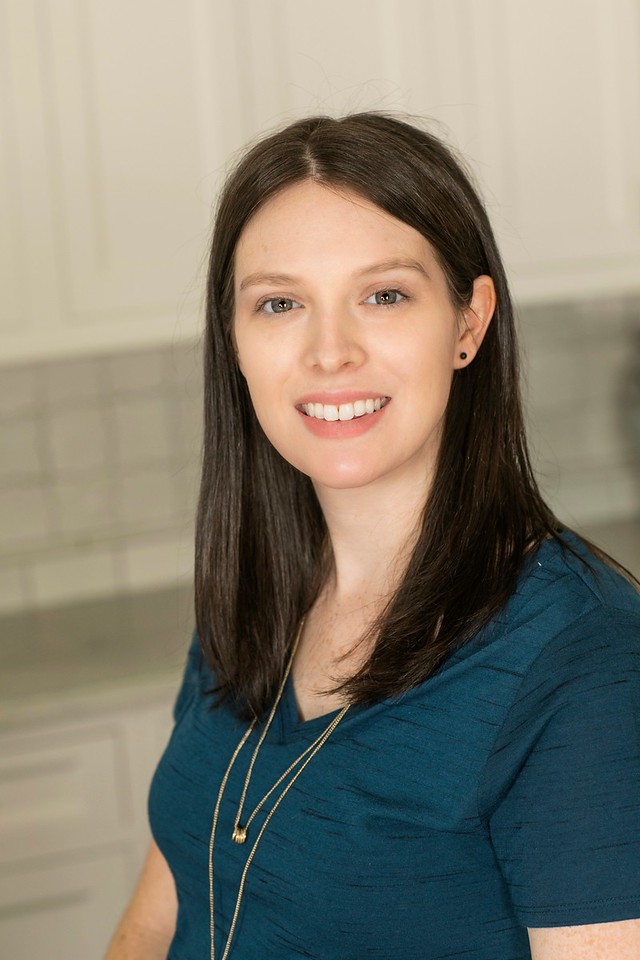 Stephanie spends a great deal of her time on technical drawings, 3D renderings and shop drawings for our installation team.  Here is one of her recent projects using Shiloh Cabinetry.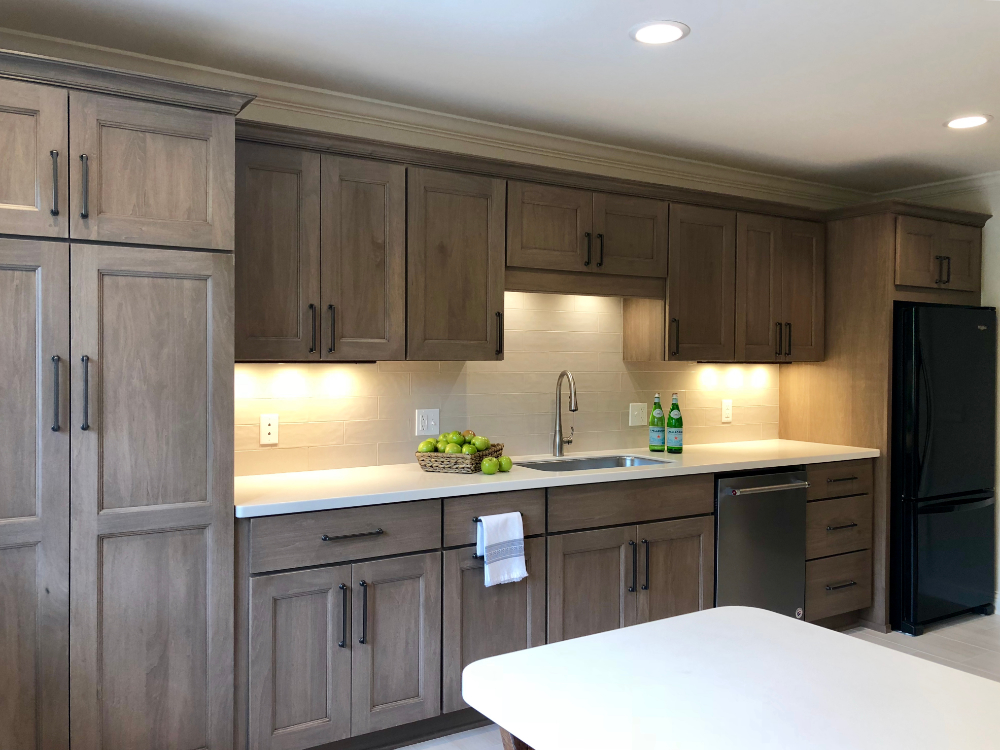 And nothing would happen without our Project Manager, Jessie Hopkins.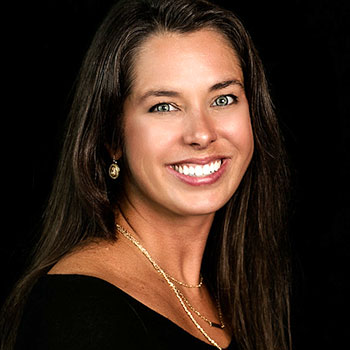 Jessie is a master of organization and coordinates scheduling and delivery of cabinetry, along with all of the other elements that make an installation possible.  Read more about her here.
Speaking of installation, we are known for quality of work by our expert construction and installation team, right here.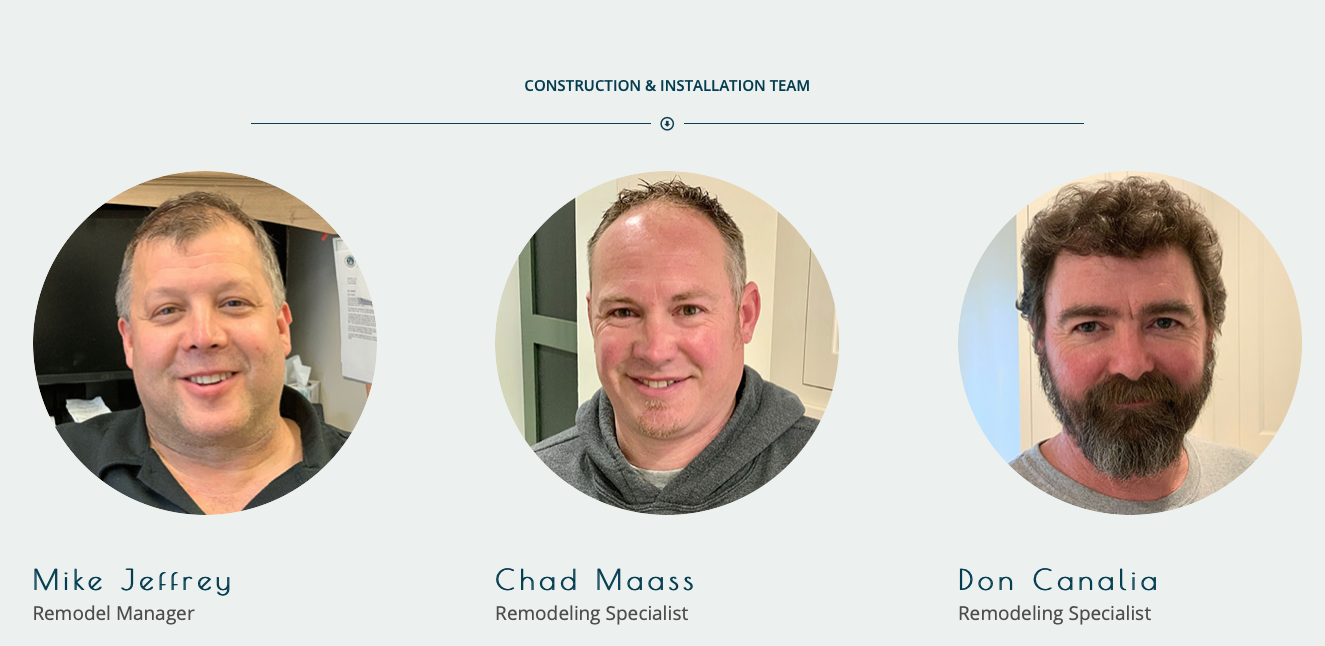 Beyond your personal style, our team is dedicated to guiding you through the full design and installation of your home or commercial project.  We love working directly with homeowners and are also frequently called upon to work with other designers and builders for their cabinetry needs.
Read about the steps it takes to complete your project with Geneva Cabinet Company click here.
And know that we are always excited to create the ideal space for you!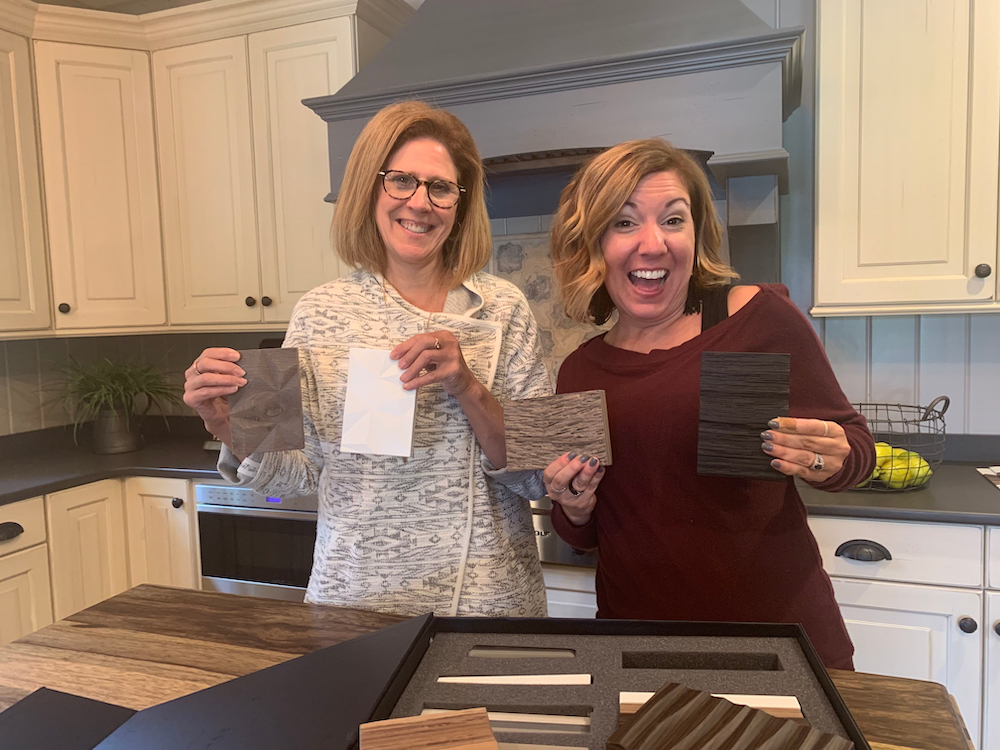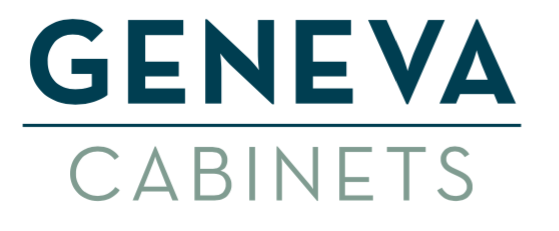 Before planning your next project visit our Inspiration Gallery here.
Our showroom is open by appointment only, place call to schedule your visit!
262-245-9600
https://genevacabinet.com/wp-content/uploads/2020/12/fl-scaled.jpg
575
1500
Geneva Cabinet Company
https://genevacabinet.com/wp-content/uploads/2017/05/geneva-cabinets.png
Geneva Cabinet Company
2020-12-16 15:09:25
2020-12-16 15:09:25
What Do Our Designers Do?