Often overlooked but impossible to ignore, a laundry room is the workhorse of any home.  It is usually  assigned the standard treatment with a washer, dryer and maybe wash tub, but it deserves better.  Take your laundry area from mundane to multifaceted with our laundry room design tips.
Where should you put your laundry room?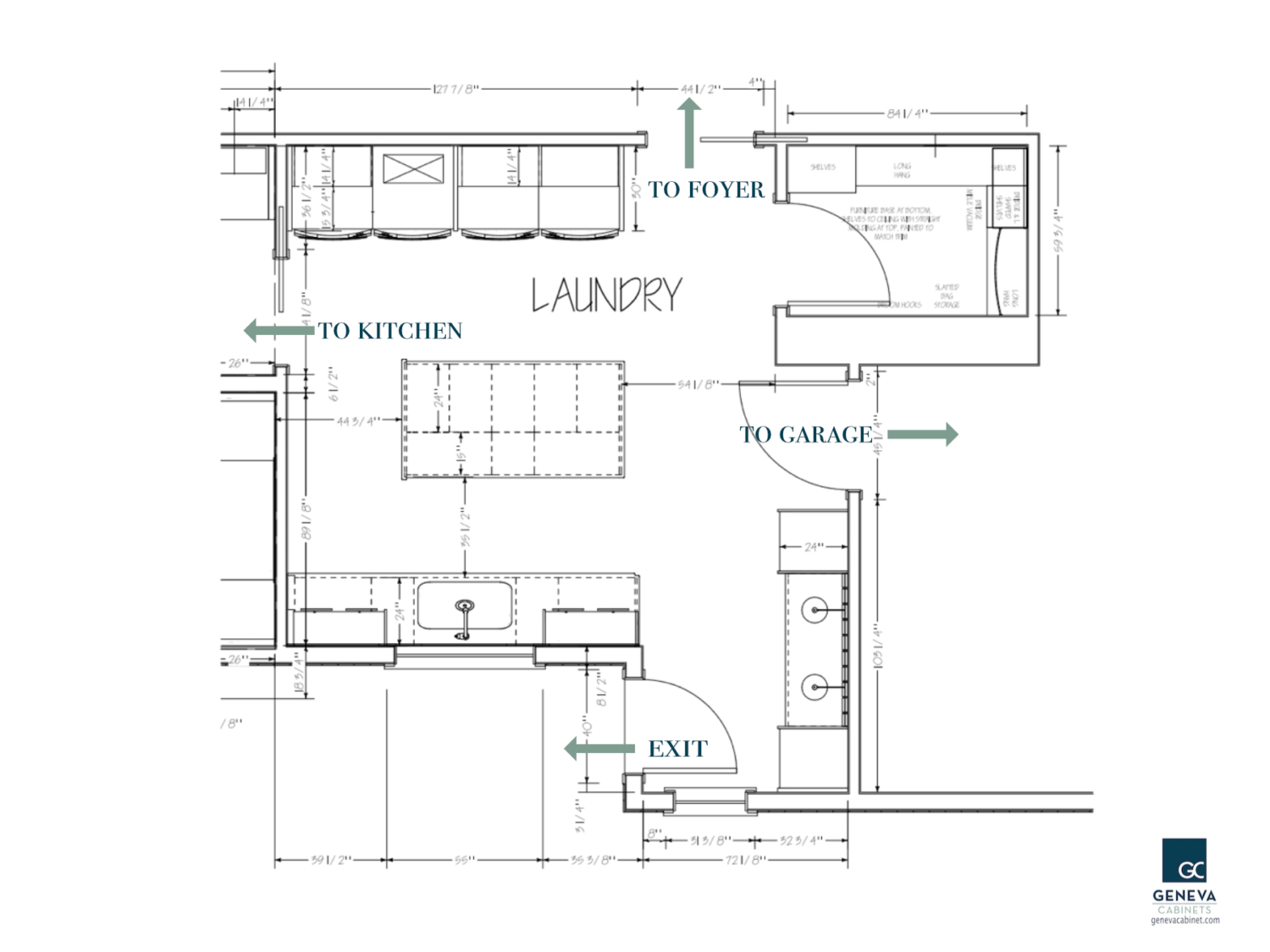 Convenience is the key to efficiency for this space.  There are two ways to approach the placement of your laundry.  
Keep it close to where you spend  most of your time.   In the floor plan above not only is it adjacent to the kitchen, but can easily be reached from the center of the home or while coming and going through the garage and outdoor exit.  

Position the laundry where the clothes are, as in the bedroom wing of your home.
Before deciding on a new location be mindful of the noise levels produced by your brand of washer and dryer.  Adding extra insulation will help soundproof and reduce noise from vibrations during your spin cycle so everyone can sleep through early morning or late night wash emergencies.
How much space do you need?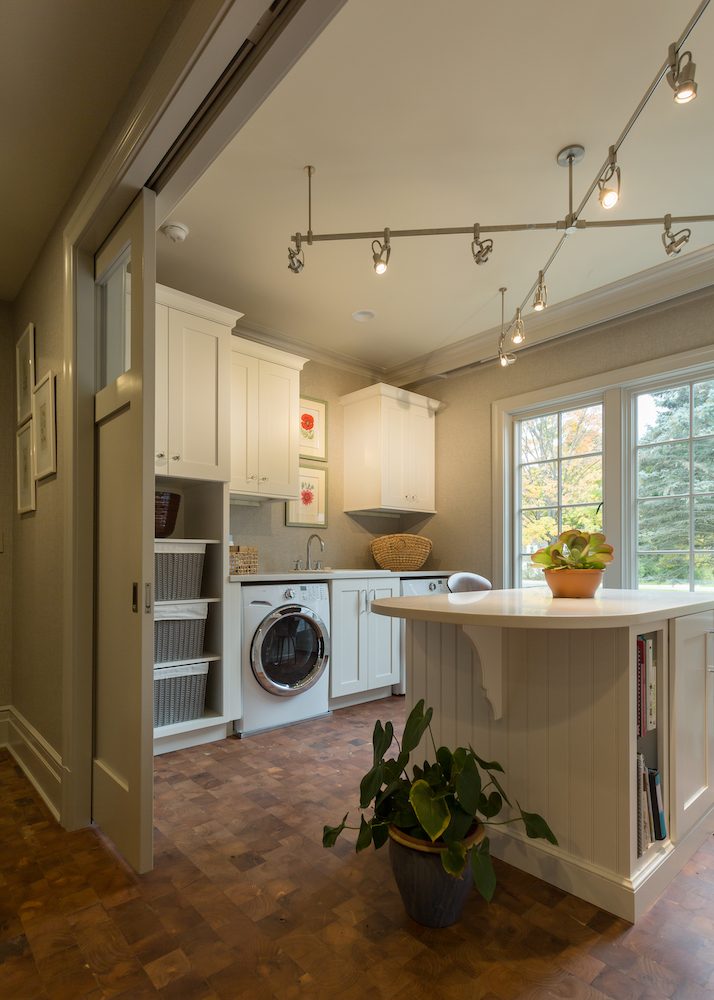 Lifestyle factors and home size will help decide whether you should have a dedicated laundry or multifunctional room.  We like to start every cabinet design project with an evaluation of your space, family members and daily routine.  This is when we determine the minimum space requirements and offer ideas that will help you breeze through the laundry.
Often size restraints complicate the natural flow for these common tasks.
sorting
stain treatment and soaking
hand washing delicates
washing bulky items
drip drying
hanging
folding
storage
Ample work space allows you to complete each task in one area without lugging baskets of clothing from laundry room to kitchen or bedroom for special care.   At first glance expanding the laundry may seem like an indulgence but when designed with versatility, it is a multitasking dream.  Some of our favorite combinations add a laundry zone to these active areas.
mudroom
home office
adult and children craft zone
rec room
gardening space
homework station
workshop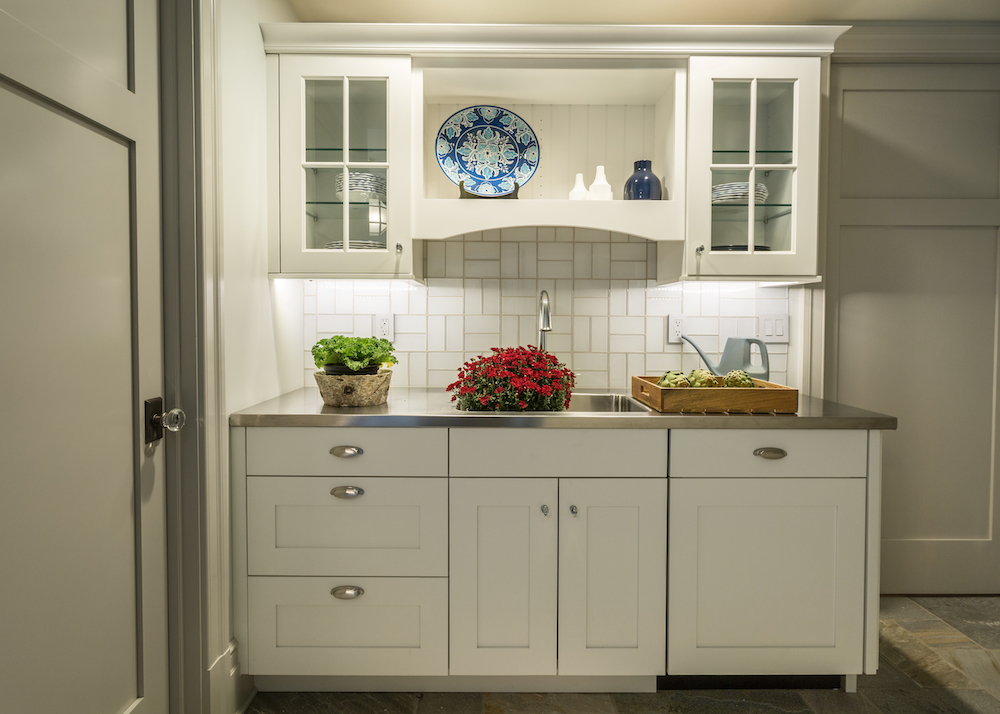 Be open to the idea of borrowing space from an adjoining room.  Once freed from a confining closet, laundry tasks easily integrate into your daily routine.  That expansive work counter can be used for all types of projects when laundry is finished.
The use of a pocket door or sliding barn door is another space saver we love to completely access to the entire work zone without the interference of an awkward door and door swing.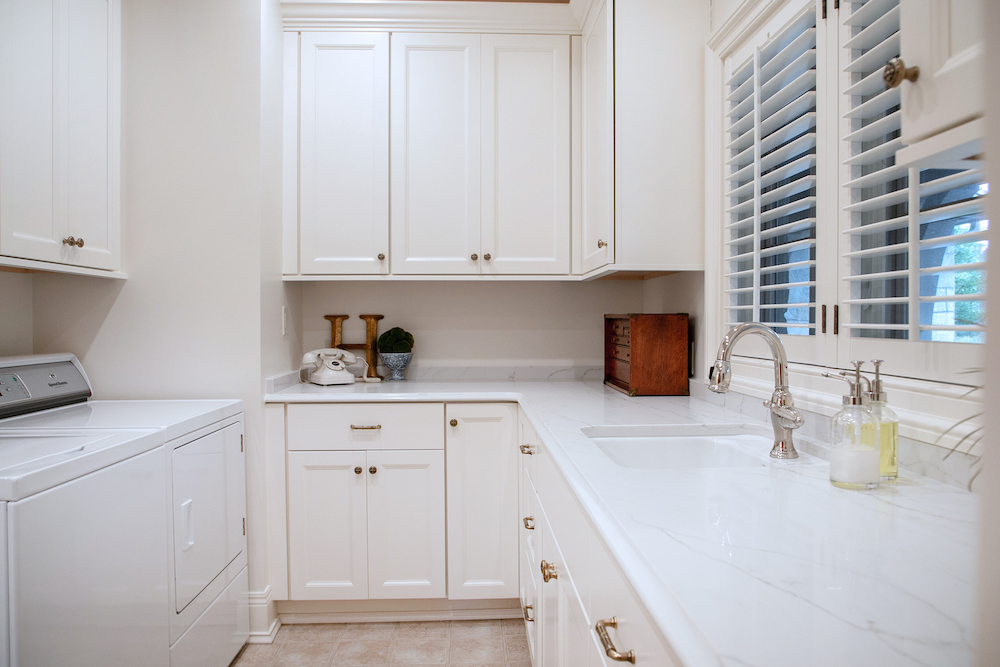 Ultimately it's about the caring for your clothing, which can be quite an investment even if you avoid designer labels.
Special Amenities
Are you all about the drip dry or do you love to press in a sharp crease?  Whatever your talents,  laundry space should be there to support you.  Here are some of our favorite features.
Double Your Leisure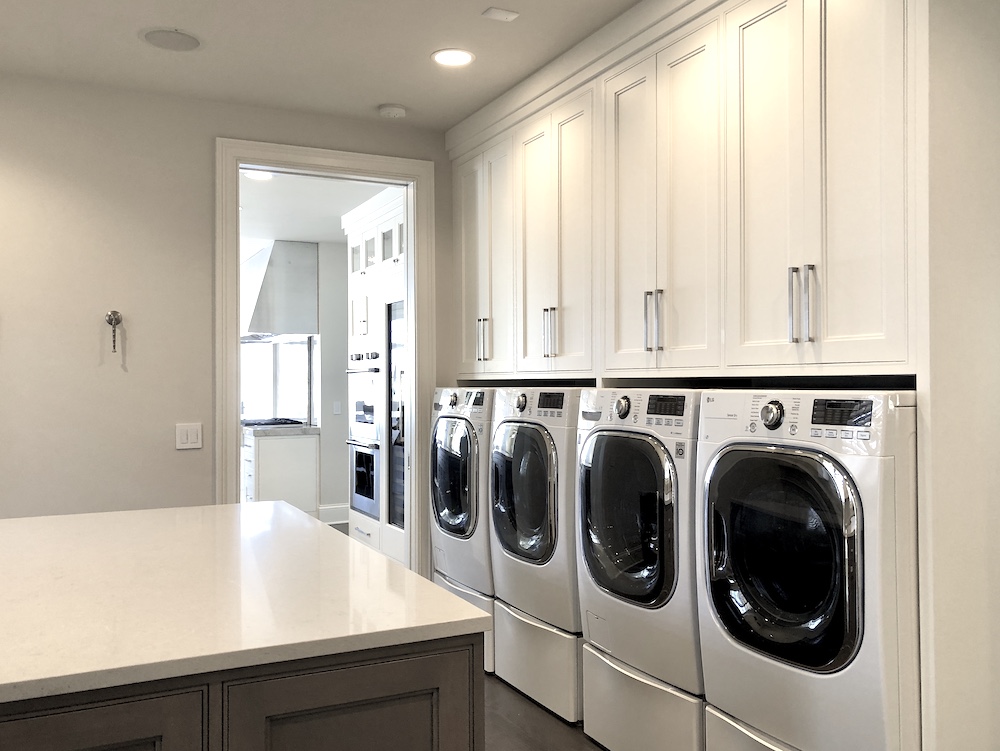 There is a nostalgic appeal to the laundromat where you can load up several washers and dryers to finish in 1/2 the time.  But multiple units at home allow you to be the head honcho of your own laundry universe without pockets full of change.  This is a productive solution when you have a large family, frequent guests or an active crew with lots of sweaty workout clothes and uniforms.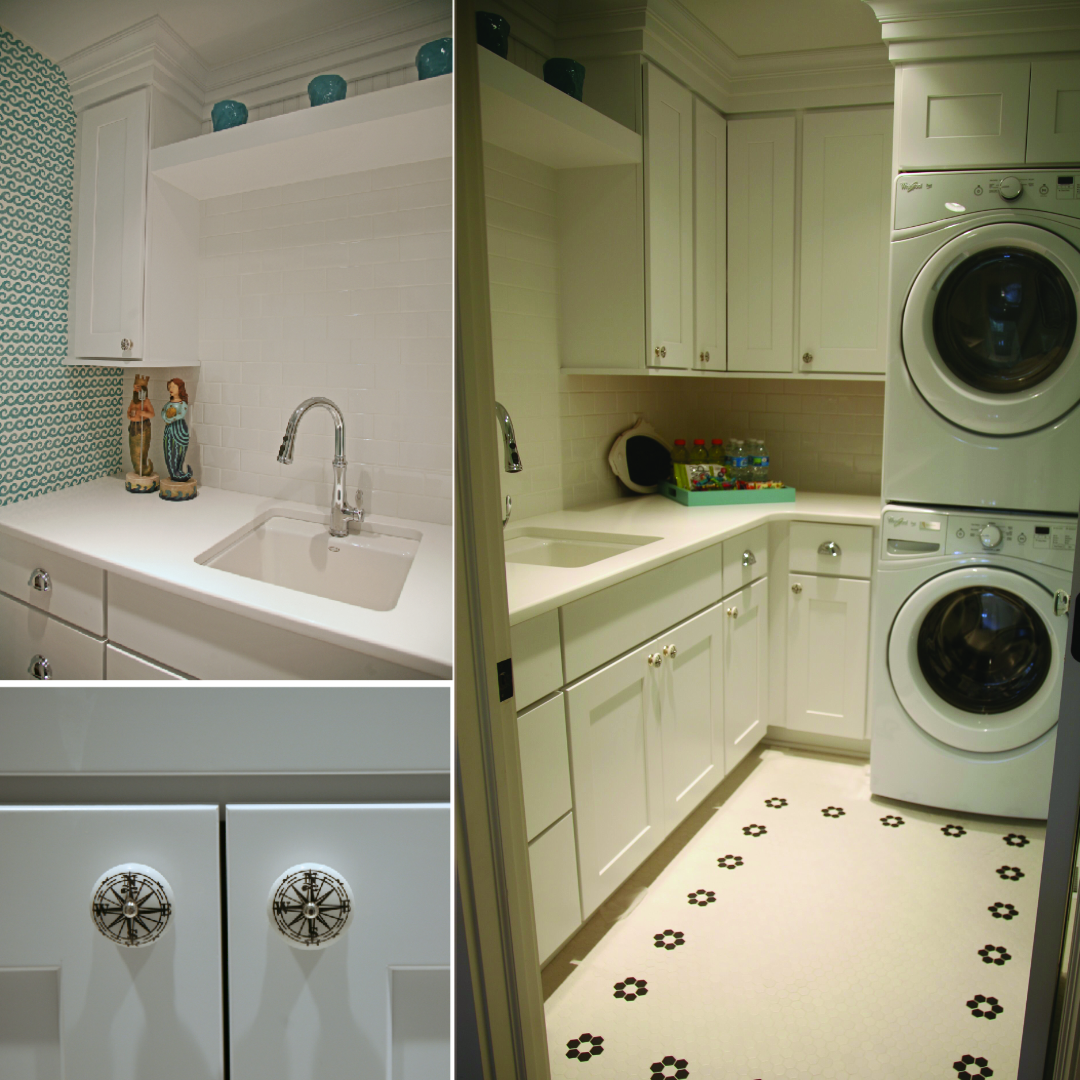 You can even tuck in an extra set of stacked washer and dryer units in the master closet, in the bedroom hall, or near any indoor-outdoor activity area.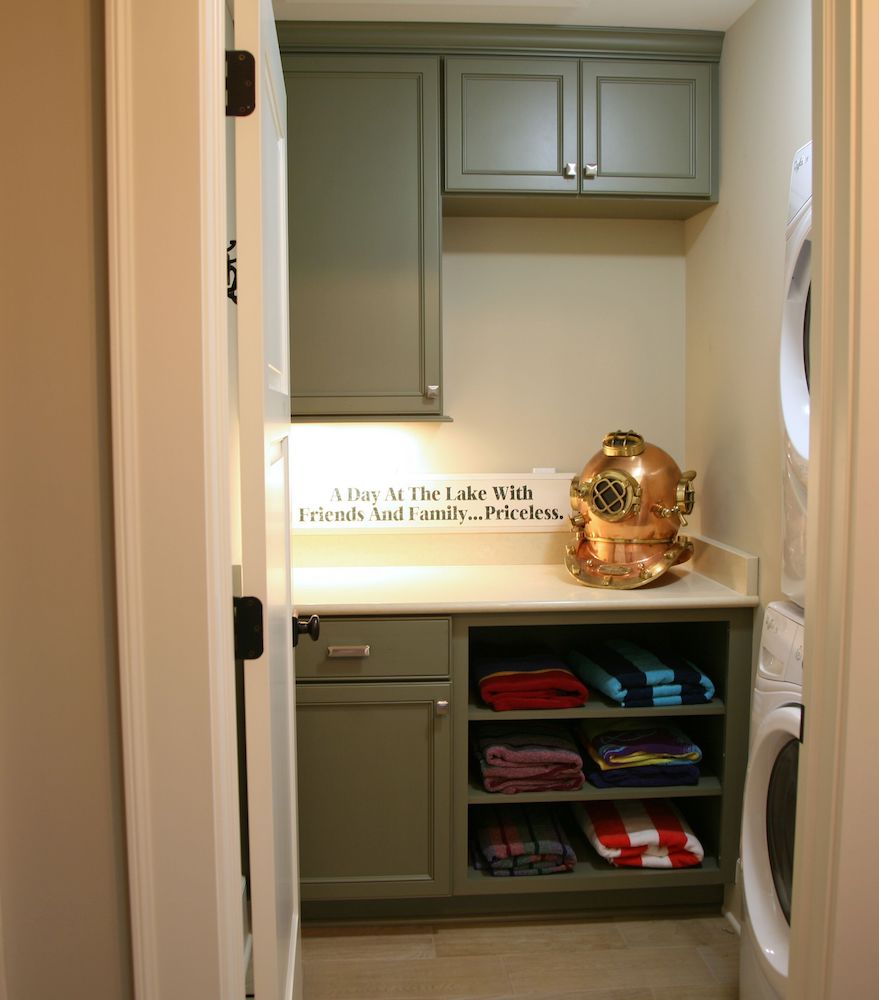 Style to Smile
Once you've created a highly functional laundry, it's time to tackle it from the standpoint of style.  Interesting cabinet doors, bold hardware, colorful appliances and an attractive backsplash will infuse your space with character.  You are spending anyway on new tile, cabinets and hardware, why not have a little fun in this space.  There is little to no price difference in choosing cherry red over white.  Have some fun in this room with the basics or be sure to add art.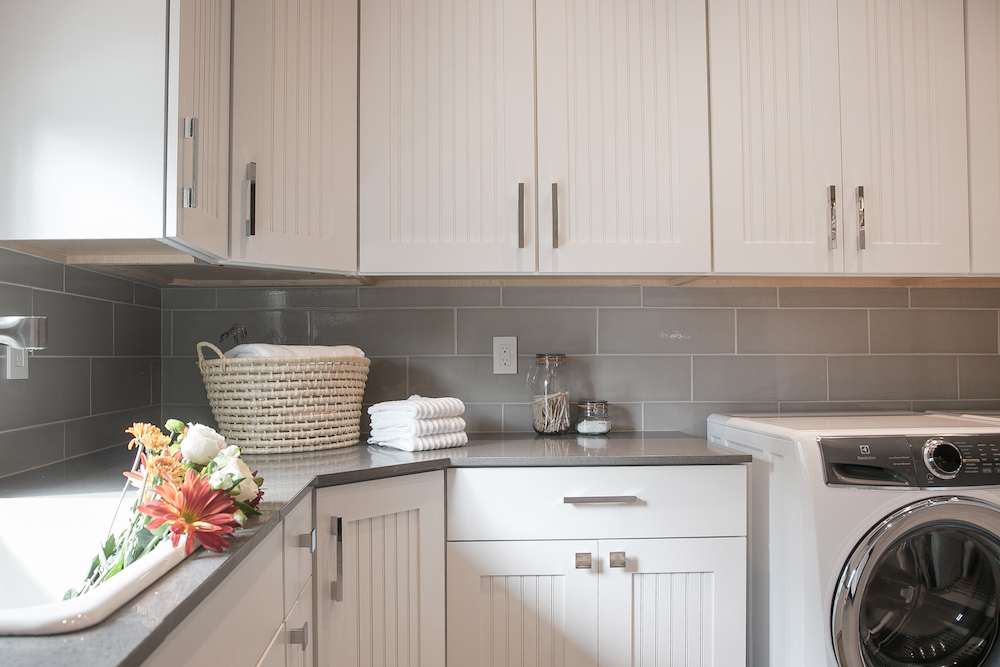 Photography by Shanna Wolf S Photography and Victoria McHugh
Explore more of our inspirational ideas here!
And stop in to our Lake Geneva showroom to explore more great cabinetry design and ideas for every room of your home!
201 Geneva National Ave S
Lake Geneva, WI
262-245-9600
https://genevacabinet.com/wp-content/uploads/2019/05/laundry-header-38.jpg
667
1000
Geneva Cabinet Company
https://genevacabinet.com/wp-content/uploads/2017/05/geneva-cabinets.png
Geneva Cabinet Company
2019-05-29 11:39:57
2019-05-29 11:39:57
Design Guide to Love Your Laundry Room