The pantry comes out of hiding and into the home's spotlight.    It is one of the latest home spaces to get some well-deserved attention.  While space is the deciding factor for size, good design will ensure that you always have a place to hide the cookies.
Open Air Pantry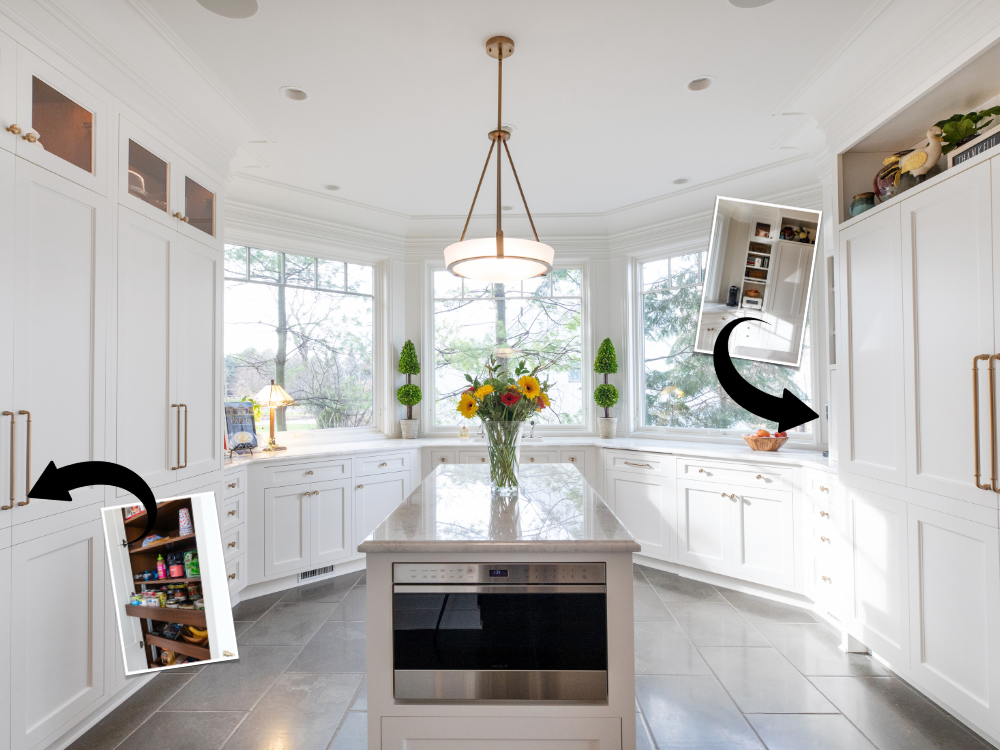 You would never guess that this kitchen extension houses the most generous storage within custom Plato Woodwork, Inc. cabinetry. No more cluttered countertops, everything has just the right spot for well-organized daily efficiency.
Show Off Storage
On the other hand, a dedicated pantry allows you to peruse stock easily.  You'll never have to fumble around in the dark back corners of you cabinet when all is visible at a glance on spacious open shelving.  You can use built-ins, cabinetry with open shelving or even repurpose furniture to outfit the space.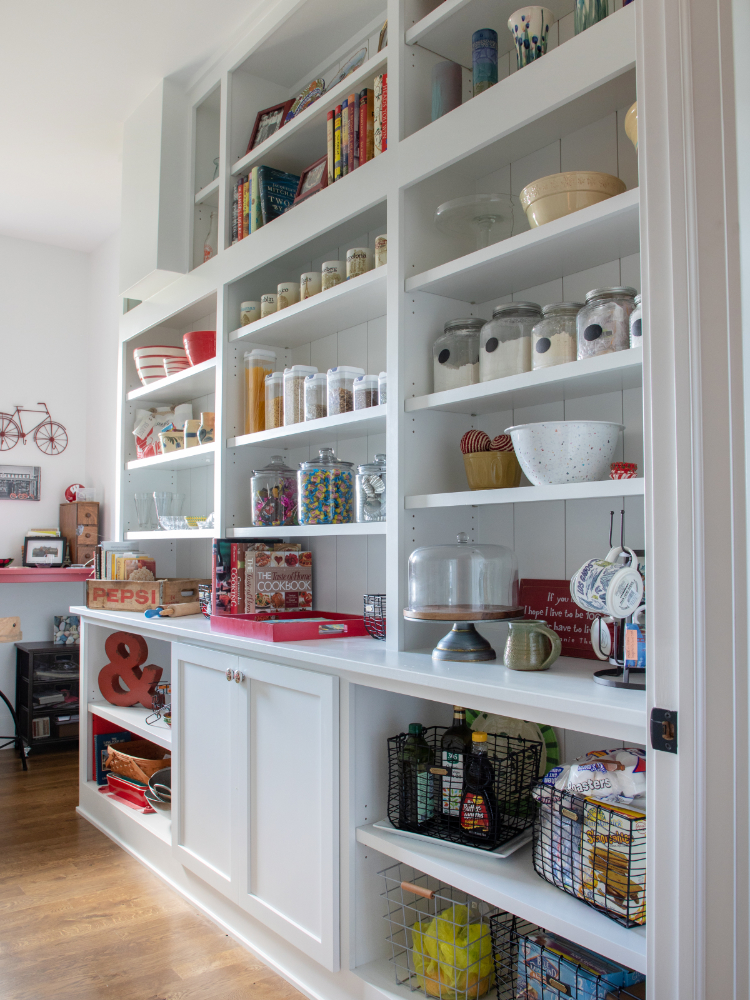 Adjustable shelving is a bonus for maximizing space by fitting it to the perfect height to store canisters, baskets and appliances.
The Multipurpose Pantry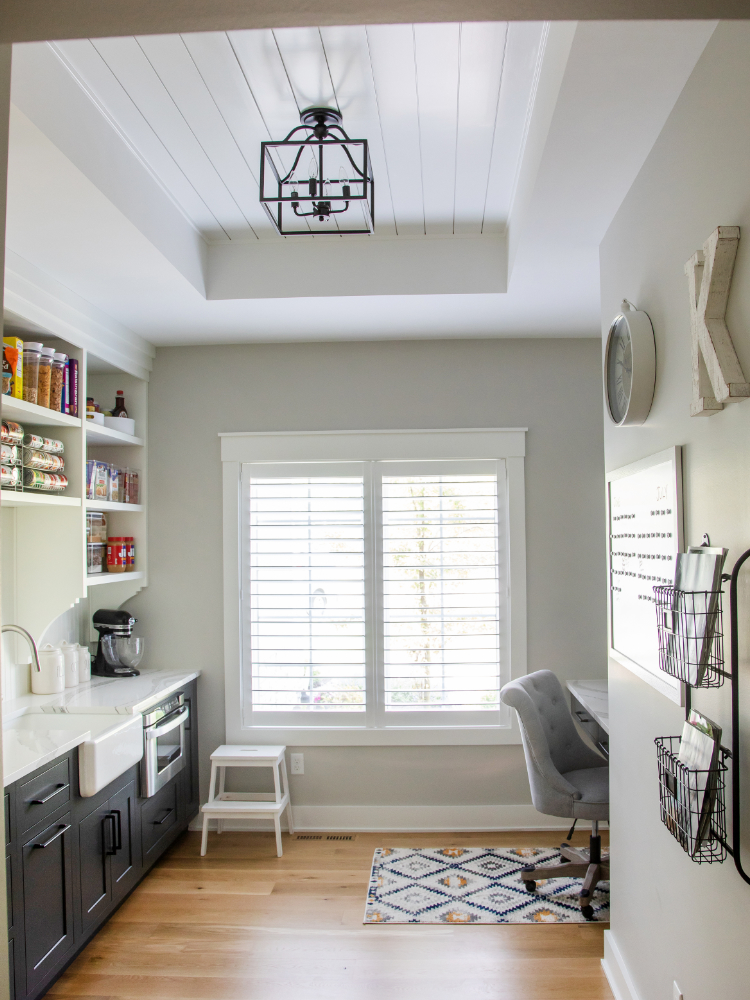 Be sure to take advantage of every nook and cranny in your home.  Often you can borrow space from another room to fit in organized storage.  Combine pantry area with your laundry, home office or mudroom for a highly efficient space.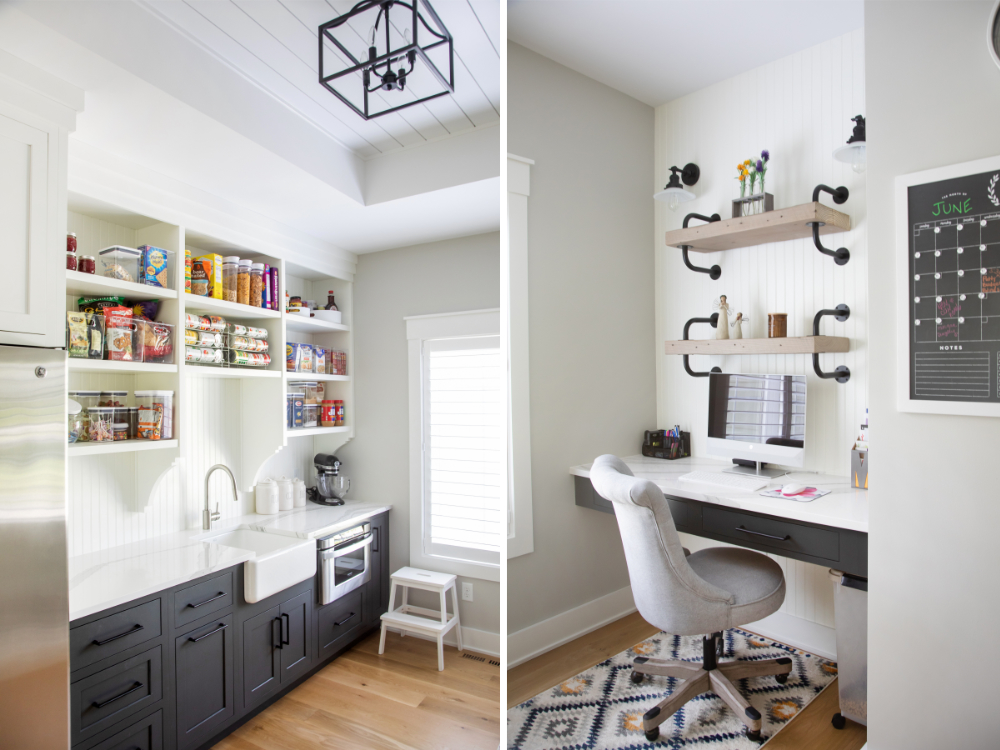 Best Kept Secret Pantry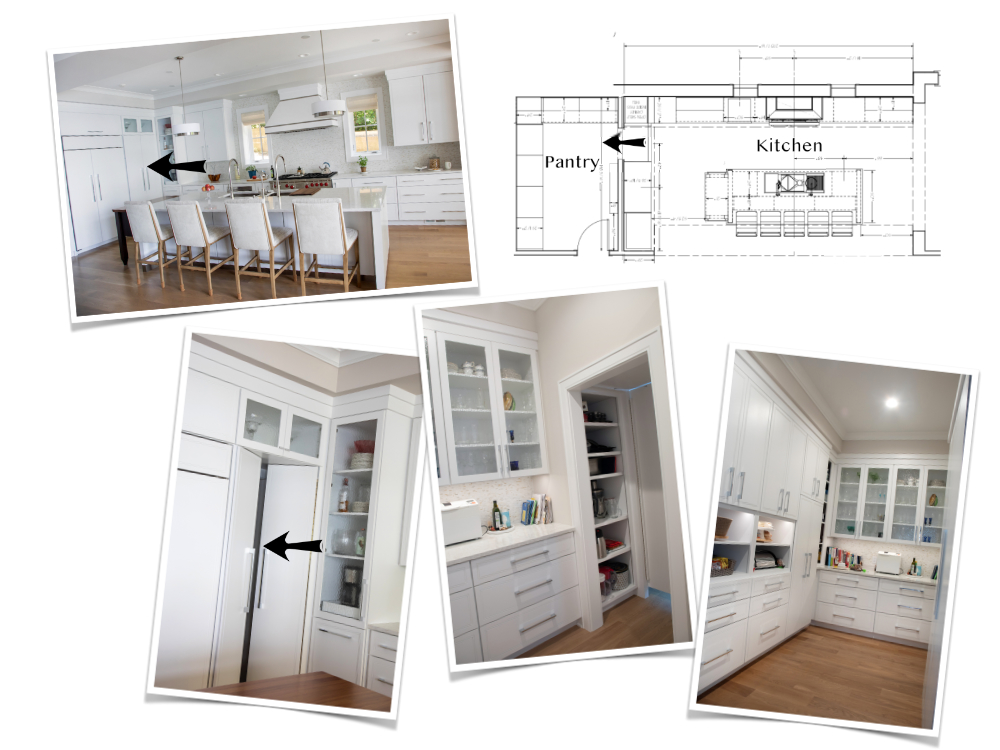 What looks like an beautiful but ordinary cabinet door is in fact the pass through to a splendid floor-to-ceiling pantry space.  We made this happen with custom cabinetry from Plato Woodwork, Inc and the fine construction team at Lowell Custom Homes.
Be Bold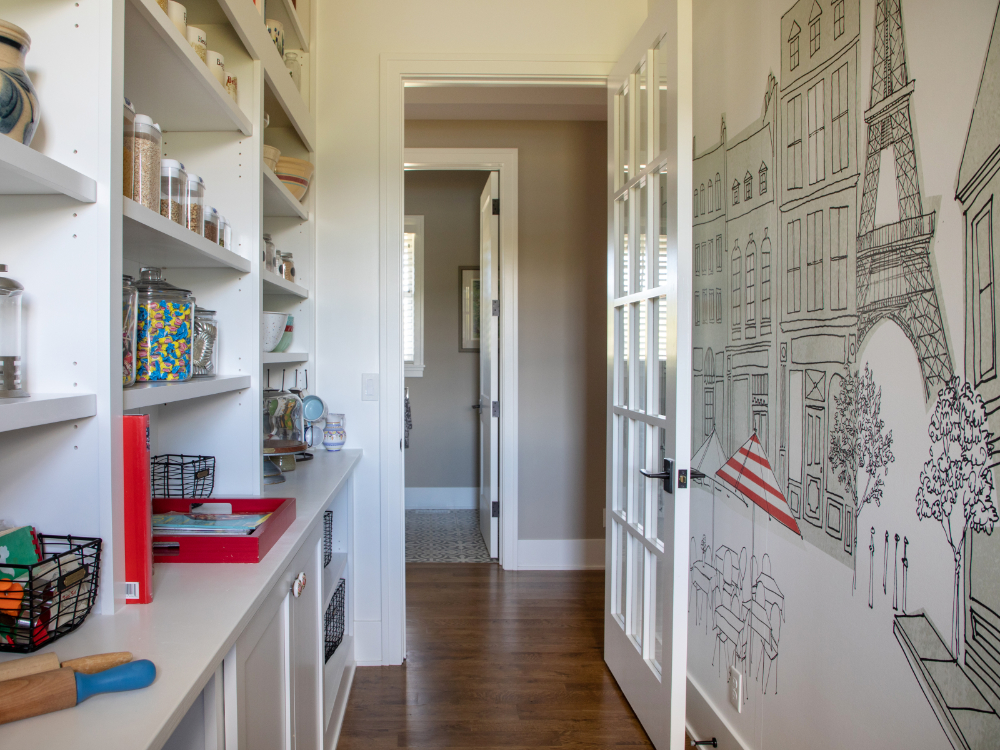 We believe in treating small spaces with an element of surprise.  Let your fun side shine through with a bold pattern or colorful design.  Sorting groceries will be your feel-good moment of the day.
One Final Tip – Use Consistent Containers

A trip to The Container Store or your local hardware will help you make the most of your space with consistent container sizes.  Mix and match a few styles with the same shape so they will fit closely together to maximize your space.
Without a doubt, the pantry is having its day!  Generous storage for daily items and space for emergency surplus (like toilet paper) will never go out of style.  If you are considering a new design for your kitchen, pantry or any other storage spaces in your home, be sure to stop in to talk to the designers at Geneva Cabinet Company.
Visit our Inspiration Gallery here
And set up an appointment to visit with our designers by contacting our showroom here.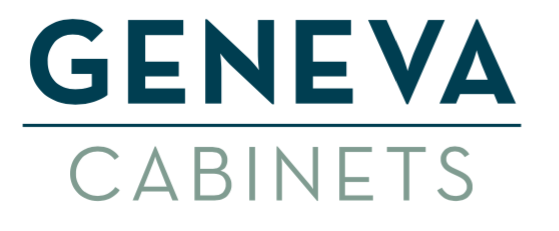 Photography by Shanna Wolf
We do not use affiliate links and never share your information, so feel safe to subscribe to our monthly blog!
https://genevacabinet.com/wp-content/uploads/2017/06/Kitchen-Pantry-38-scaled.jpg
1000
1500
Geneva Cabinet Company
https://genevacabinet.com/wp-content/uploads/2017/05/geneva-cabinets.png
Geneva Cabinet Company
2021-01-29 14:34:50
2021-01-29 15:16:38
Pantries With Personality