Last week in Orlando the Kitchen and Bath Industry Show was buzzing with new products and ideas for the kitchen, bath and beyond.  Our Geneva Cabinet team returned inspired and ready to enhance upcoming projects with the freshest ideas. We have been featuring our favorite innovative products on social media since attending the show. Now we are ready to simmer it down to the key trends that will impact kitchen & bath design for the future.
Kitchen Products Around the House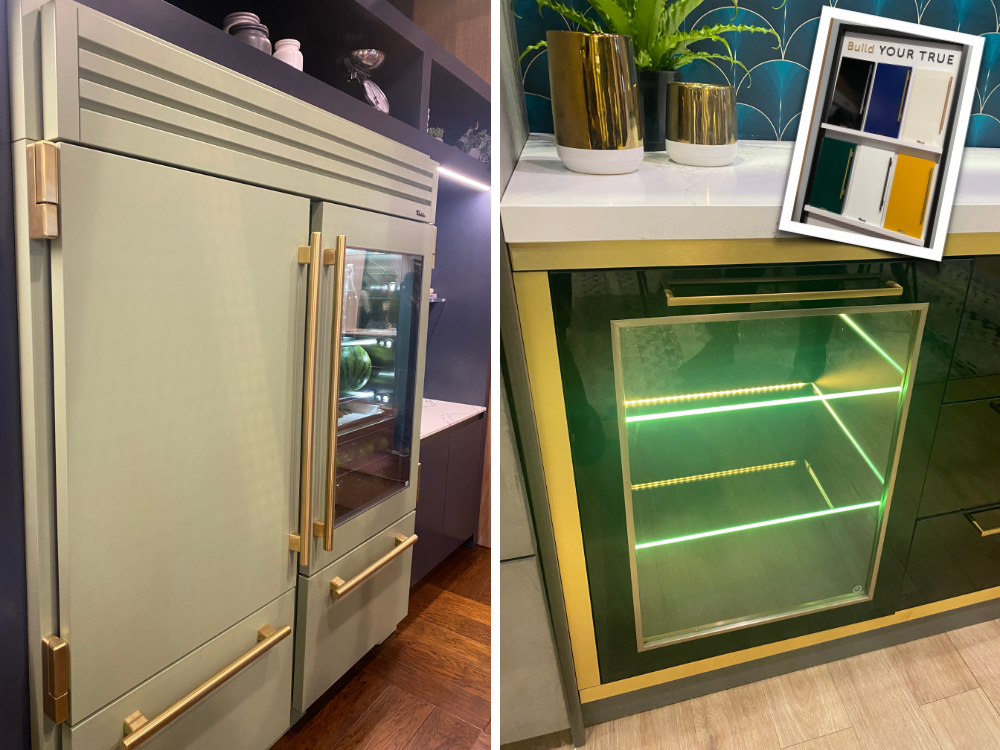 Thanks to under counter refrigeration and panel ready appliances, kitchen convenience is moving throughout the home.  True refrigeration introduced a lively palette that will easily disguise or complement appliances used in any room.  Their LED shelf lighting is a brilliant way of bringing ease and accessibility to storage in every room.  Think master suite, guest room, game room, and family rooms with cleverly disguised beverage and snack stations.
Living In Color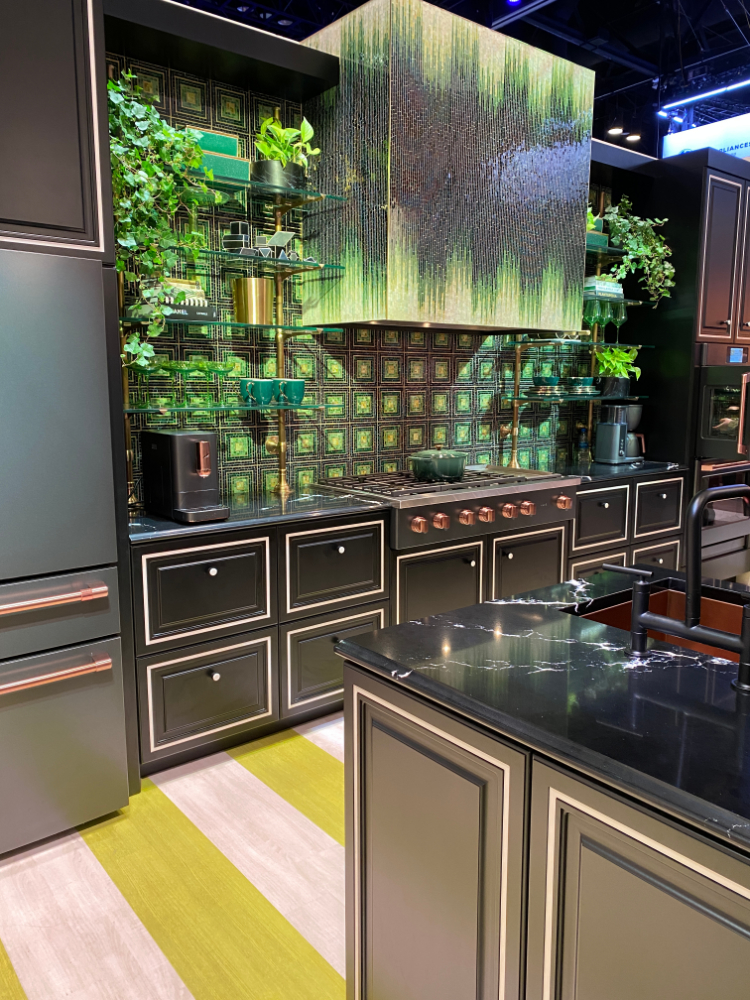 The "Bold Ambition" kitchen featured Cafe, pairing deep hued appliances with brilliant emerald-toned tile and a lime striped flooring.  It's a refreshing venture away from the neutral kitchen. If ever there was a time for color confidence, today's products can make it happen.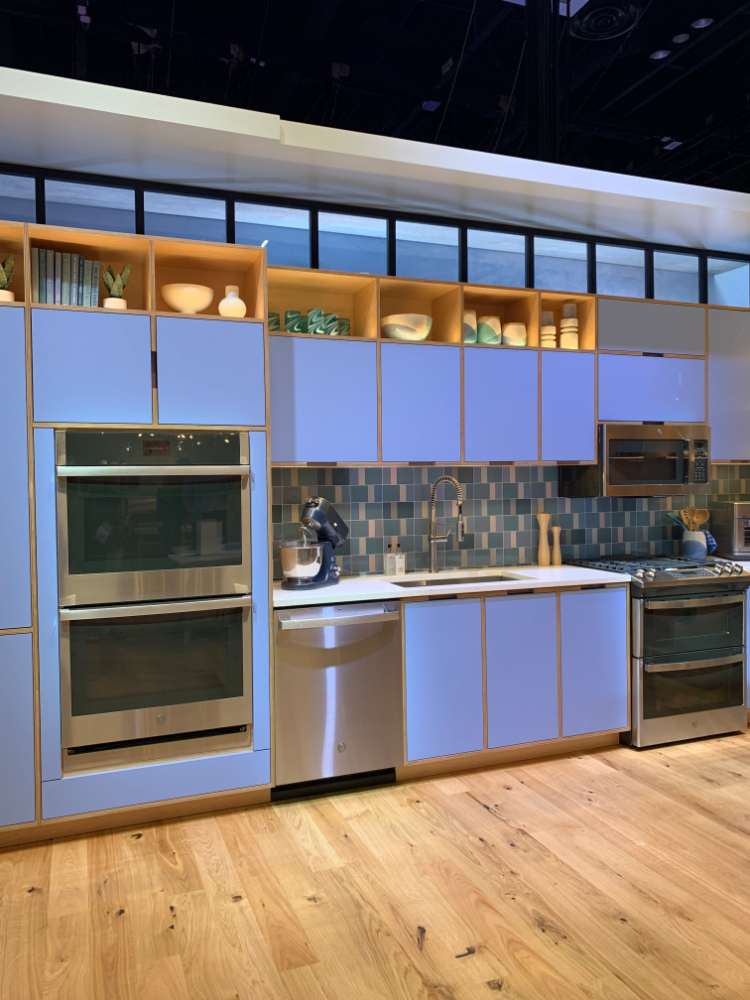 Many show stopping displays were infused with color.  It is all a matter of training the eye.  We have become accustomed to neutral palettes, but with exposure to these new lively products, our hearts are calling out for the energy of color.
If It's Good Enough for Gwyneth . . .
A featured discussion with Monogram Appliances and Gwyneth Paltrow focused on the importance of the kitchen. "The focal point of our household is always the kitchen. It's where I cook weekend brunches for our extended, modern family and where we catch up with our kids after a long day," said Paltrow. "With Monogram, we found a kitchen that's both a workhorse and beautiful. It fits seamlessly into the aesthetic of our home."  So hop up on your countertop and enjoy!

Surround Yourself with Wellness
Sustainability wins with the introduction of ground breaking surfaces and production methods.  Cosentino spent years of R & D to produce 100% of their Silestone products with  "HybriQ technology"  This means production processes are sustainable, using renewable electric energy, 99% reused water and recycled ingredients.  The process itself doesn't result in particle emissions or water discharge. And the resulting surfaces are beautiful and ready to be creatively constructed for a variety of uses!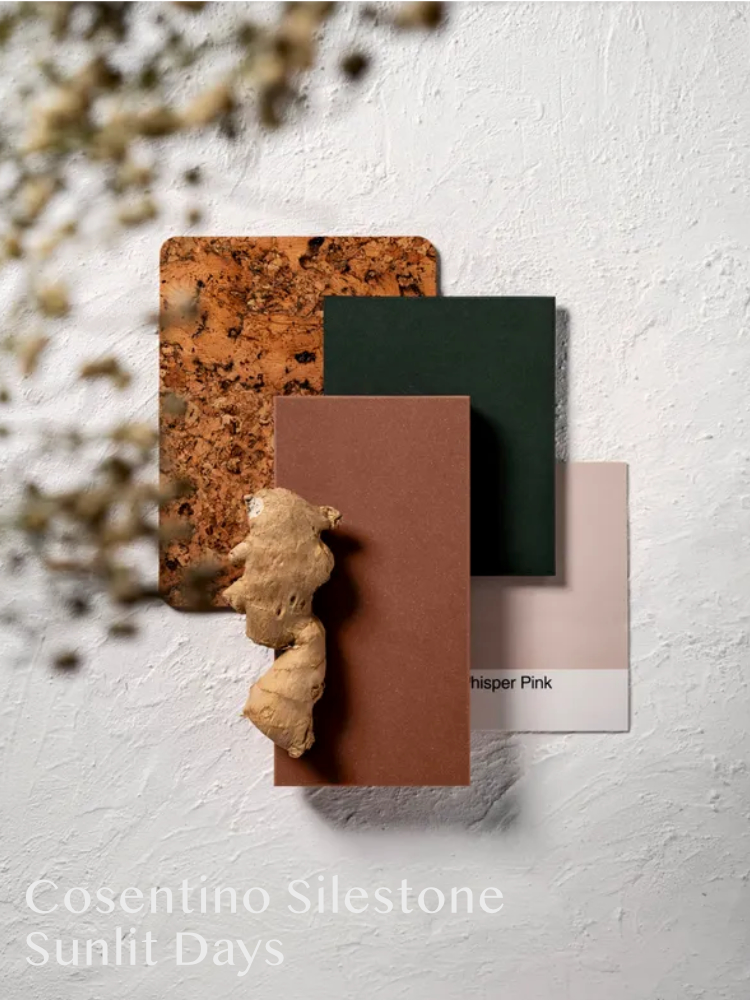 And speaking of wellness, how does a SuperPaint with Air-Purifying Technology sound?  It is really a thing and brought to us by Sherwin Williams with the Living Well collection.  Its sanitizing technology actually breaks down VOCs and odors emitted from fabrics and carpets and can even mitigate certain strains of bacteria.
Creativity with Quartz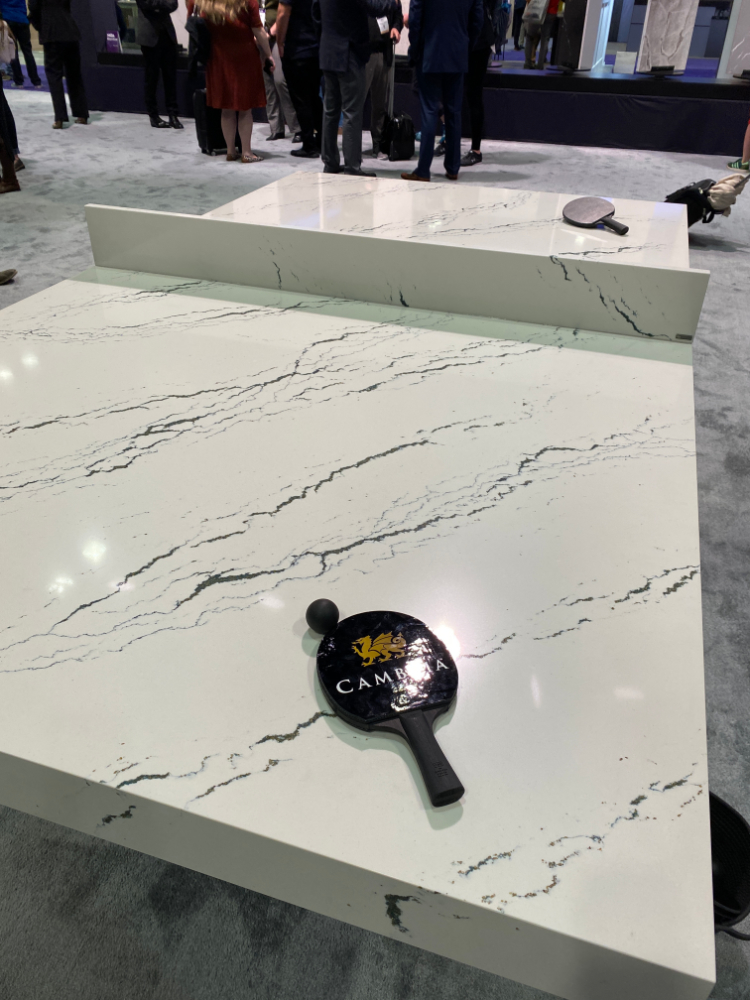 Cambria has always been one of our favorites and this show highlighted its versatility and beauty.  From a luxurious ping-pong table to backlight wallscapes, we found the latest patterns for these surfaces to be absolutely lovely!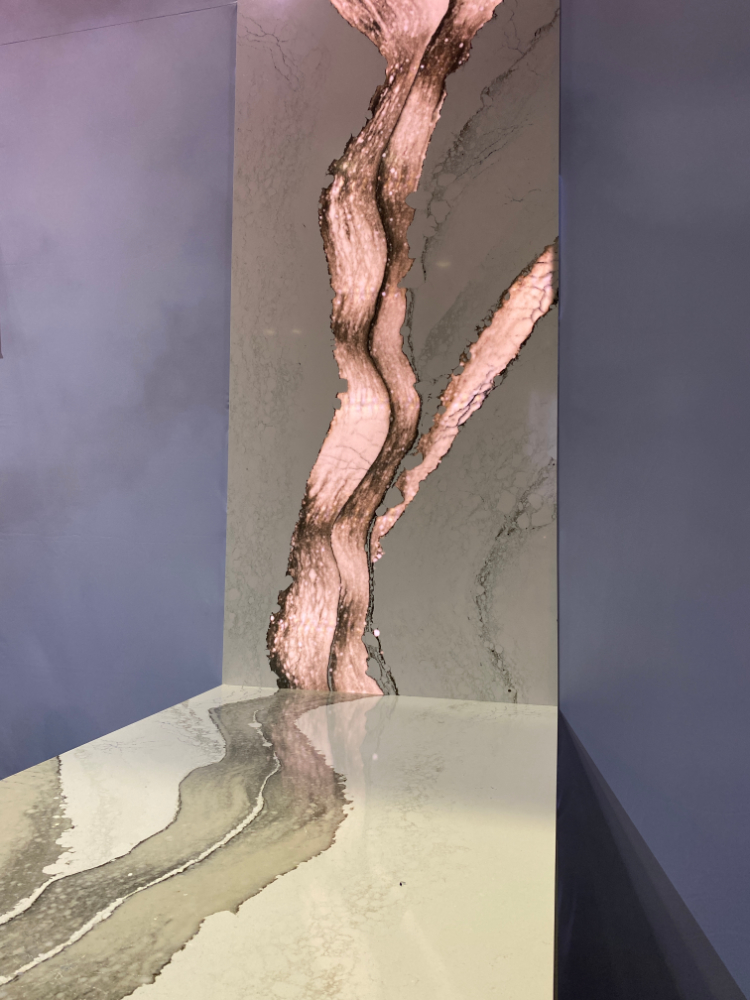 There was so much to see and do throughout the show!  We will continue to feature our latest discoveries in upcoming Facebook, Instagram and LinkedIn posts!
And finally a quick hello from the entire "boots on the ground" team at GCC!
https://genevacabinet.com/wp-content/uploads/2022/02/cafe-appliances.jpg
1000
750
Geneva Cabinet Company
https://genevacabinet.com/wp-content/uploads/2017/05/geneva-cabinets.png
Geneva Cabinet Company
2022-02-25 07:01:13
2022-02-26 06:54:56
2022 KBIS News & Trends