The key difference between an indoor kitchen and an outdoor kitchen is entertainment value.   Cooking outdoors turns everyday meal prep into a special occasion.  The variety of equipment for outdoor kitchens can take your weekend BBQ to the next level and provide culinary inspiration for entertaining family and friends.  Keep our design guidelines in mind and create the perfect outdoor cooking venue for the upcoming summer season.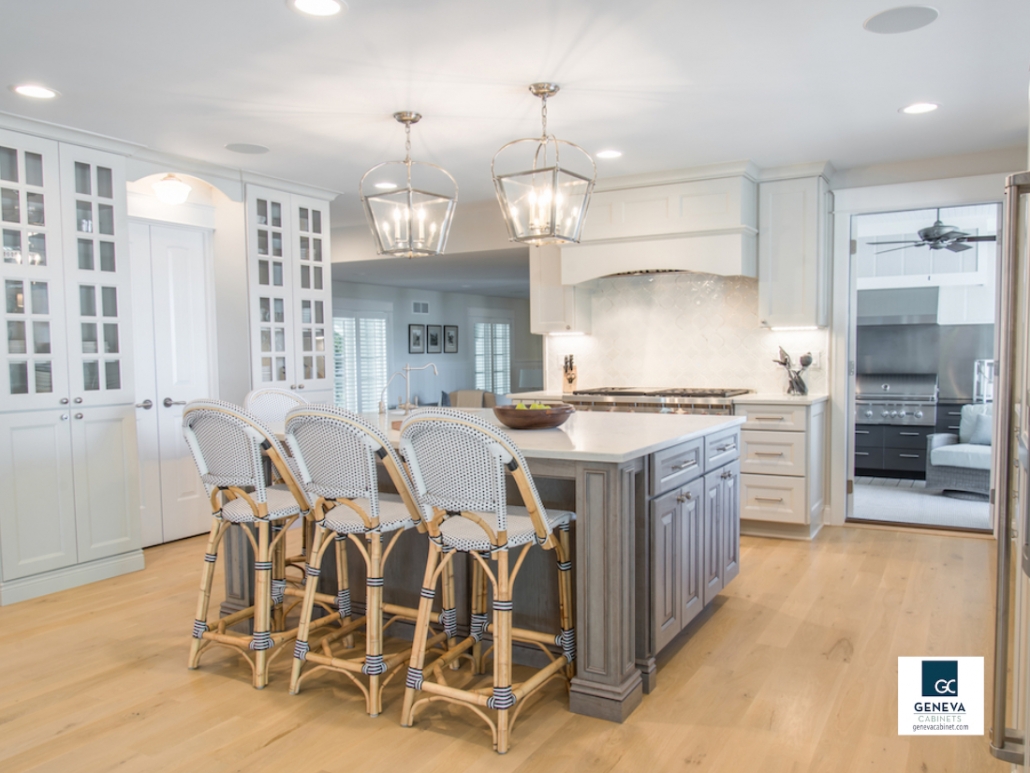 Choose the location with convenience in mind.
The best location will blur the line between indoor and outdoor space allowing you to move easily without wasted footsteps back and forth. Certainly your outdoor kitchen will be used for entertaining, but remember that often you will want to cook outdoor and bring food indoors to dine.  When located close to your indoor kitchen, amenities for each area can be shared.   This could add up to a substantial savings on the overall project.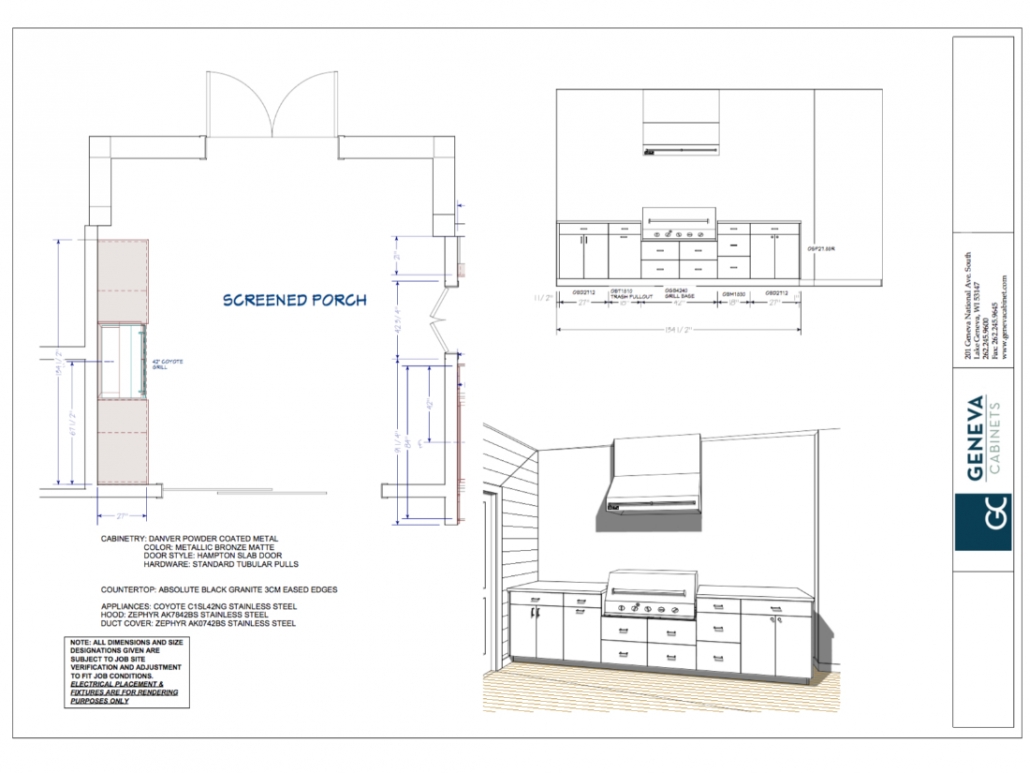 Design for functionality
Outdoor kitchens come in all shapes and sizes to go along with your space and budget.  The basic plan should provide an area for food prep, cooking and serving. Before creating your layout, locate the most direct access to gas, electric and water utilities.  This will cut down on the additional expense of running services further than necessary.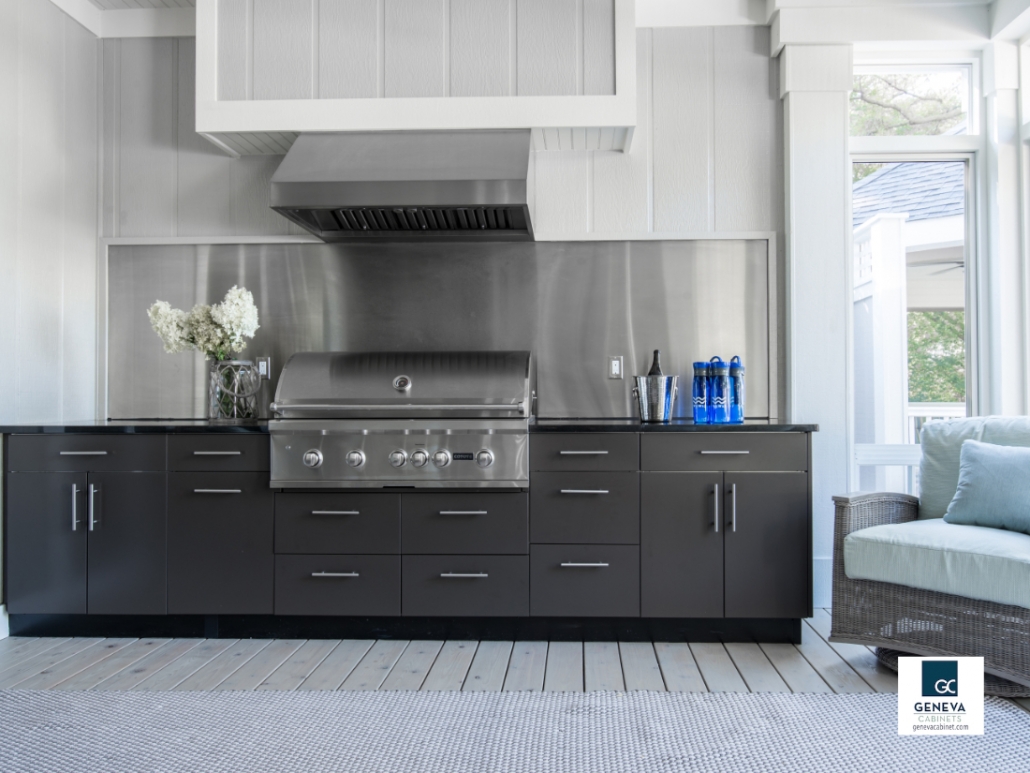 Material Selections
Choose the materials and finishes carefully with respect to your climate.  Cabinetry, countertops and appliances should be maintenance free.  Include stainless steel, teak and concrete for long lasting waterproof design.  We used Danver Stainless Steel Outdoor Kitchen Cabinetry in the featured projects to achieve high design, exceptional efficiency and lasting durability.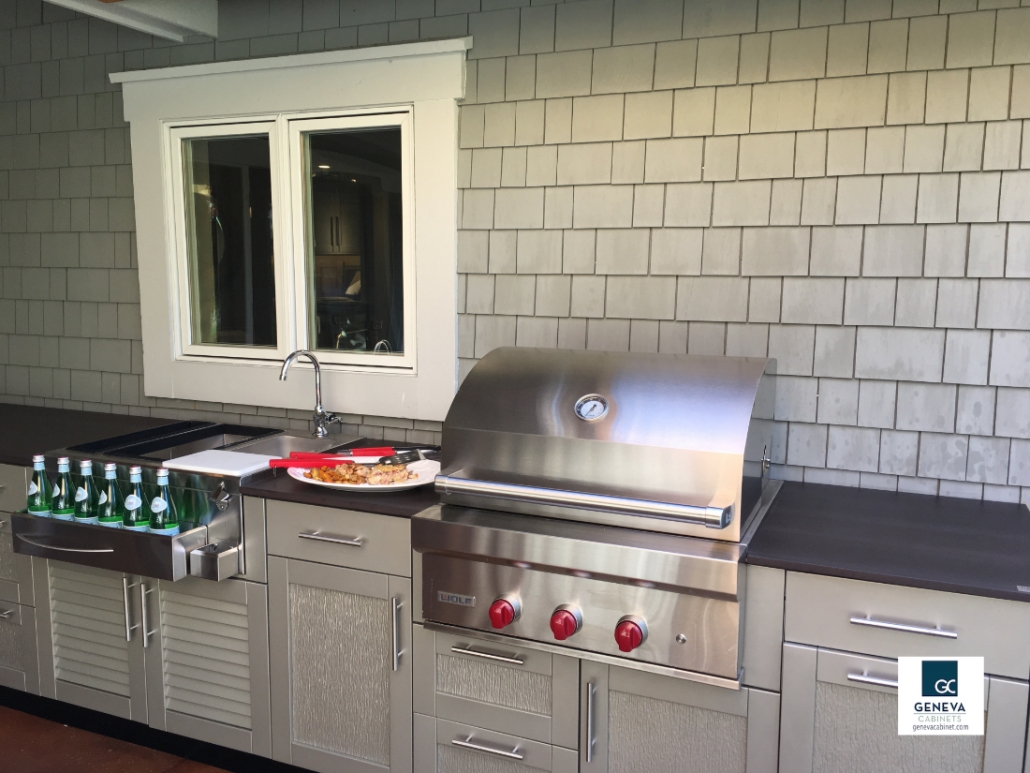 Beyond the Basics
The design options are endless, but once you cover your basic cooking functions it's time to add even more convenience.  A sink in the outdoor kitchen makes clean-up a breeze and storage cabinetry will keep provisions at your fingertips.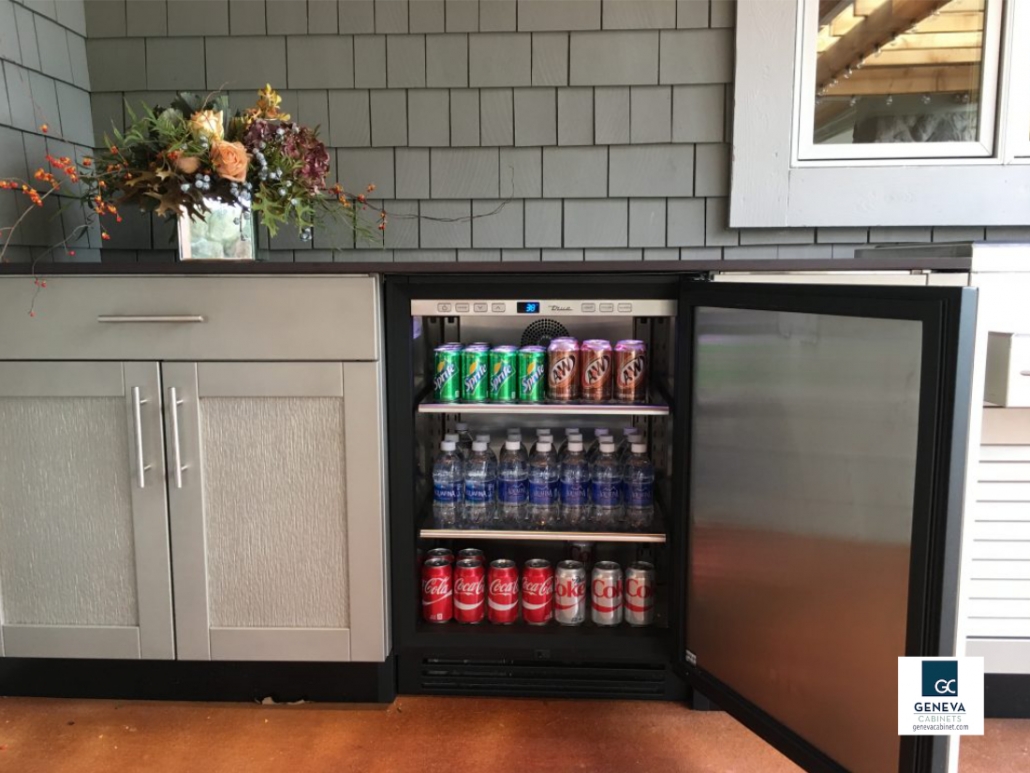 Refrigeration is a plus for self-service beverages and holding perishables before cooking.

Specialized Cooking
The latest specialized outdoor kitchens feature artisan pizza ovens, slow-cook grills, smokers, and stoves with infra-red burners.  Any outdoor cooking enthusiast will love the restaurant quality options now available.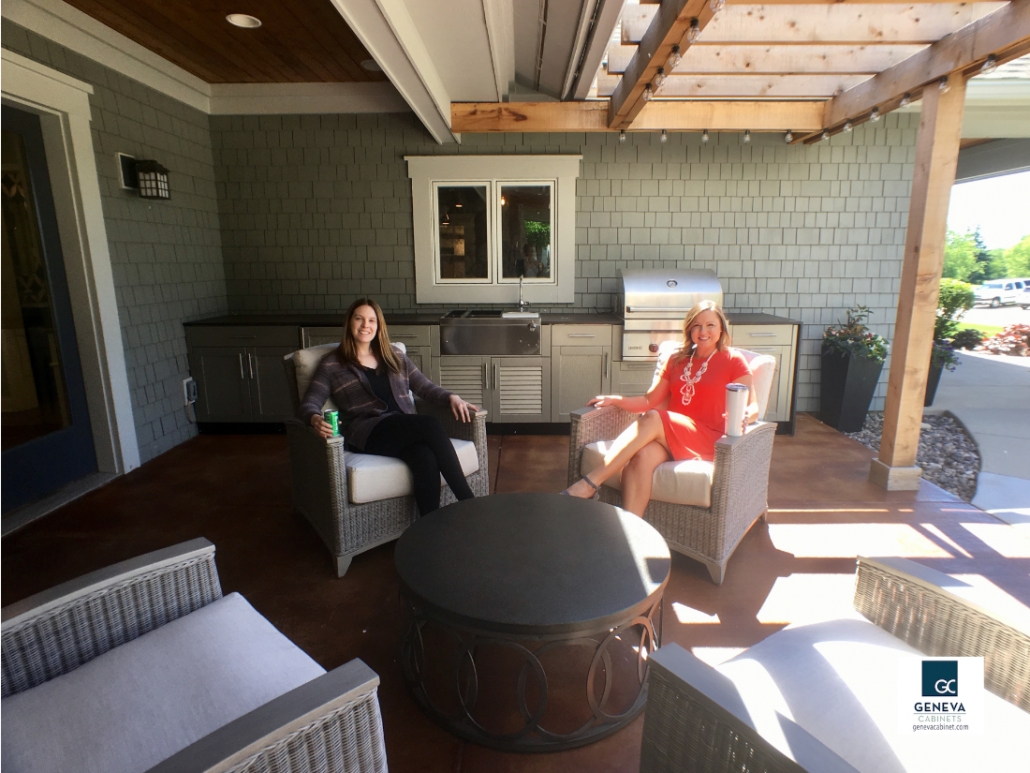 Protect yourself rain or shine
Protect yourself and your equipment with a little overhead coverage from a canopy or pergola.  Nothing will spoil the fun like the typical midwest storm blowing through.  Plan ahead so the party doesn't become waterlogged or wither in the heat.   While you're at it, add air circulation with ceiling fans and outdoor lighting so the good times don't end at sundown.
Stop by our showroom and take a tour of this complete outdoor kitchen.   Designers Stephanie Nelson or Joyce Zuelke, ckd can answer your questions and walk you through the design of an outdoor kitchen where you can expand all of your cooking and entertaining possibilities.
262-245-9600
201 Geneva National Ave. S.
Lake Geneva, WI 53147
https://genevacabinet.com/wp-content/uploads/2018/06/2-outdoor-kitchen-with-esentials-cook-prep-serve-counter-.jpg
825
1100
Geneva Cabinet Company
https://genevacabinet.com/wp-content/uploads/2017/05/geneva-cabinets.png
Geneva Cabinet Company
2018-06-05 18:24:37
2018-06-05 18:24:37
Outdoor Kitchen Design Guide