If you hear a rumor that open floor plans are going out of style, don't believe it!  The fact is open planning, especially around the kitchen, is more popular than ever.  While the past 18 months revealed the value of private space, the kitchen is still a place for social gatherings.
 Just be sure to make it work by following our guidelines.
Design Plan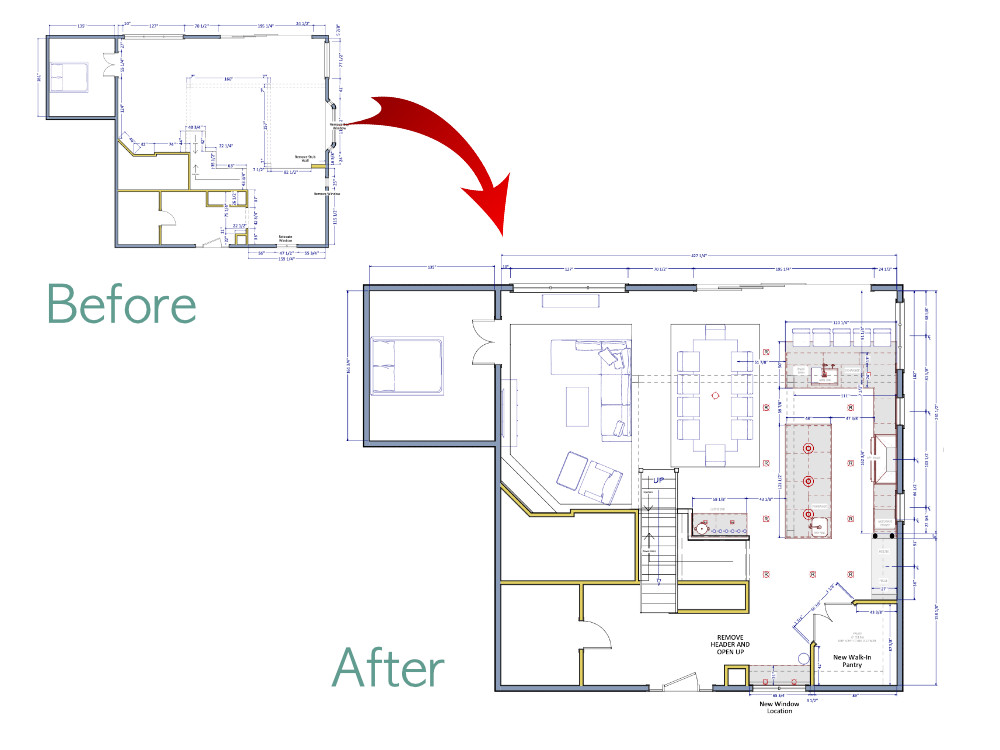 As this plan shows, an open kitchen is about more than just the kitchen space.  It is about the entire area flowing together for a cheerful home.  The focus is on comfort and efficiency, with a good dash of style.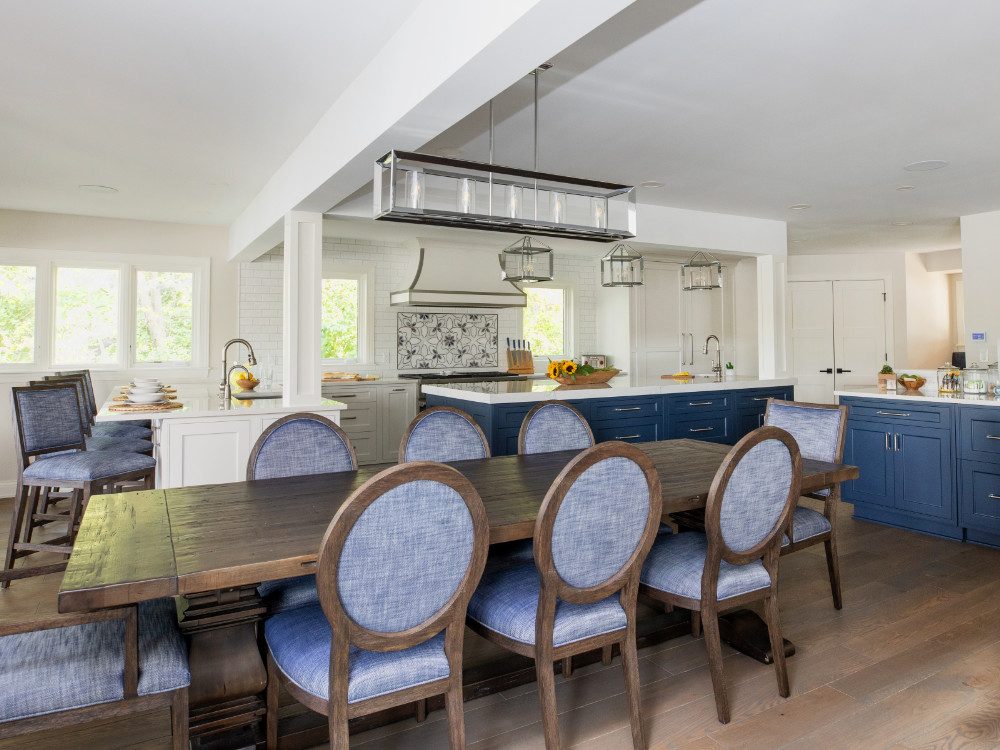 We like the idea of a Multi-Zoned kitchen.  This concept was discussed in our past blog, read it here.
Now, think in terms of carrying the multi-zoned idea to the entire open space of your home plan.  The kitchen is commonly defined by cabinetry.  The other areas of an open plan can be indicated in several other ways.  Furniture groupings, area rugs, art and shelving can designate areas for conversation, work/study and entertainment.
Zones Not Walls
Kitchen zones are great for organizing your space according to food preparation, cooking, clean-up and dining. Even a snack bar helps with family self-service to relieve the cook.  Note that this kitchen even has a peaceful little nook.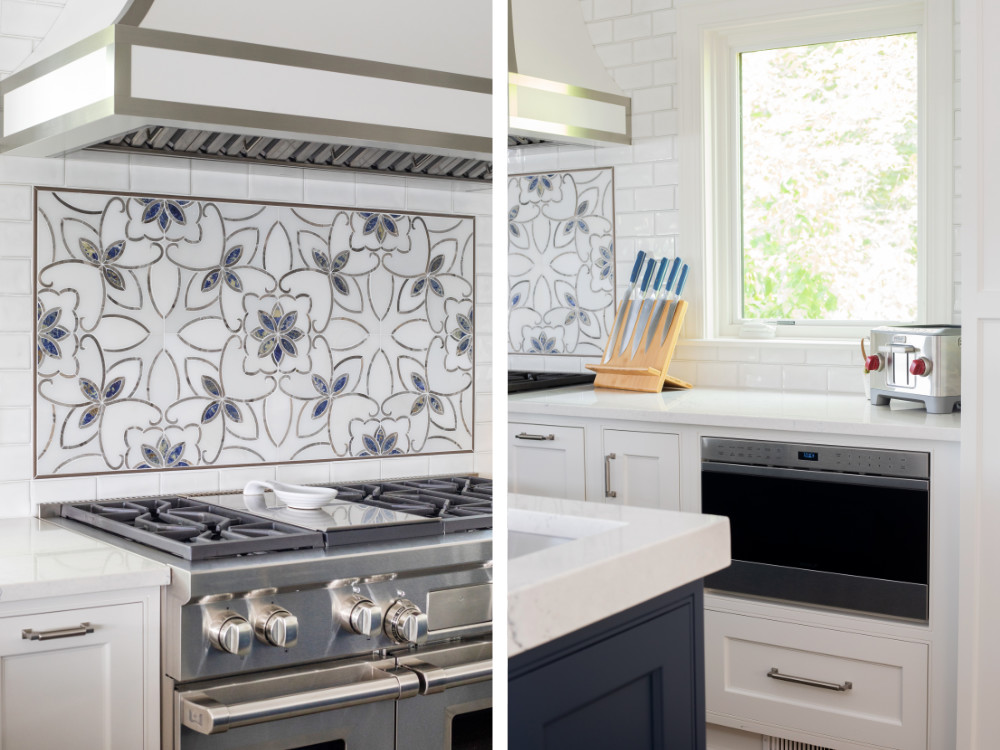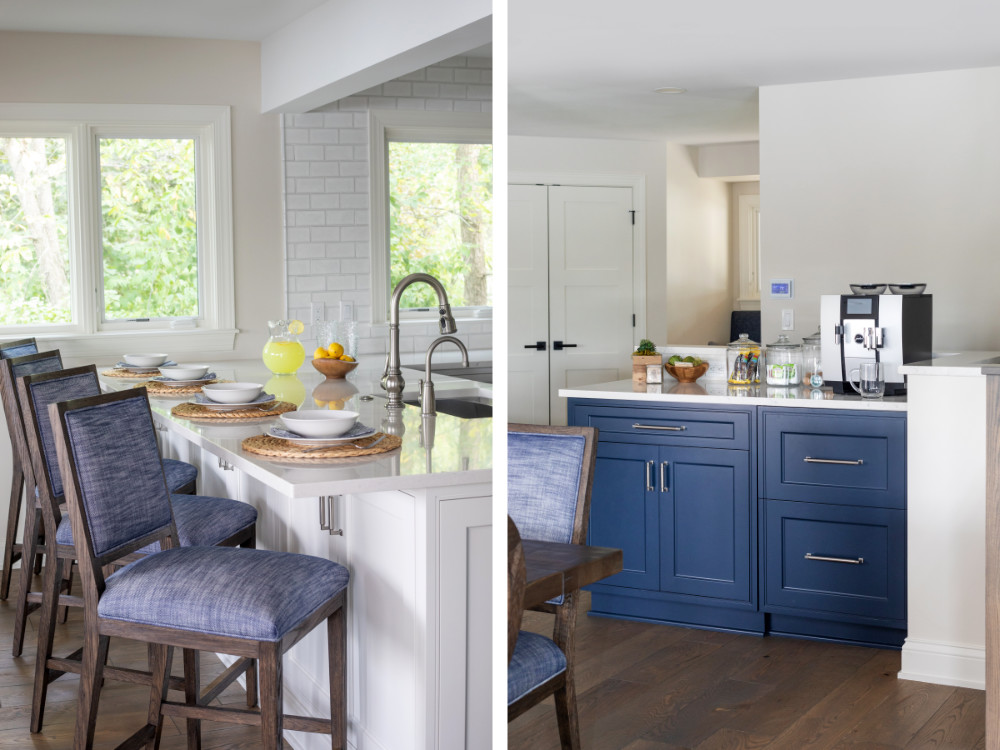 This plan also features refrigerator drawers in the snack bar and a casual dining area for one stop treats.
Plan Storage for a Tidy Open Plan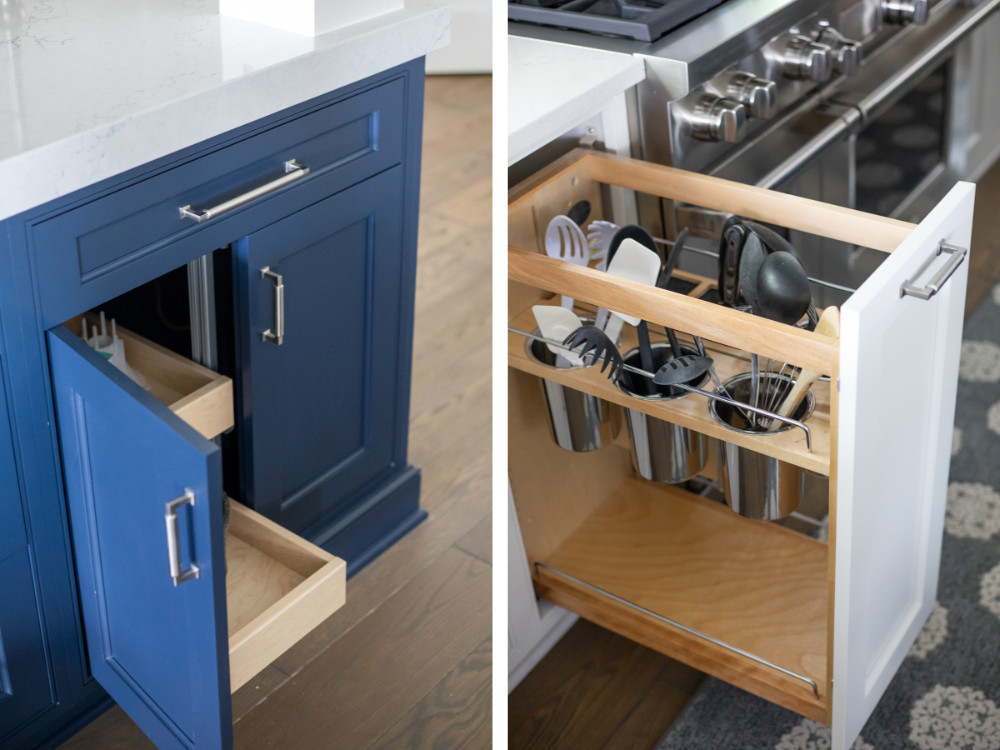 Keeping the open plan orderly is essential.  Pull-out storage provides easy access and encourages everyone to put things back in place.
Flow Through Space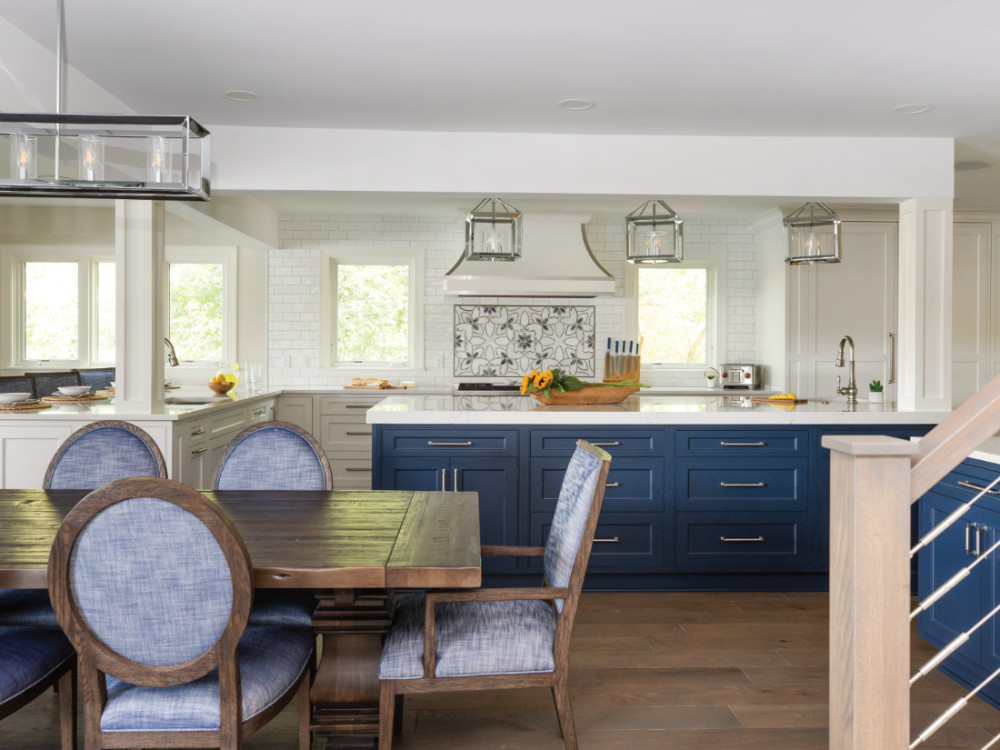 Effortless movement from one area to another is the key to a successful open plan.  To accomplish this we recommend keeping furnishings and storage units low to allow clear sight lines throughout the space.
Scale and Proportion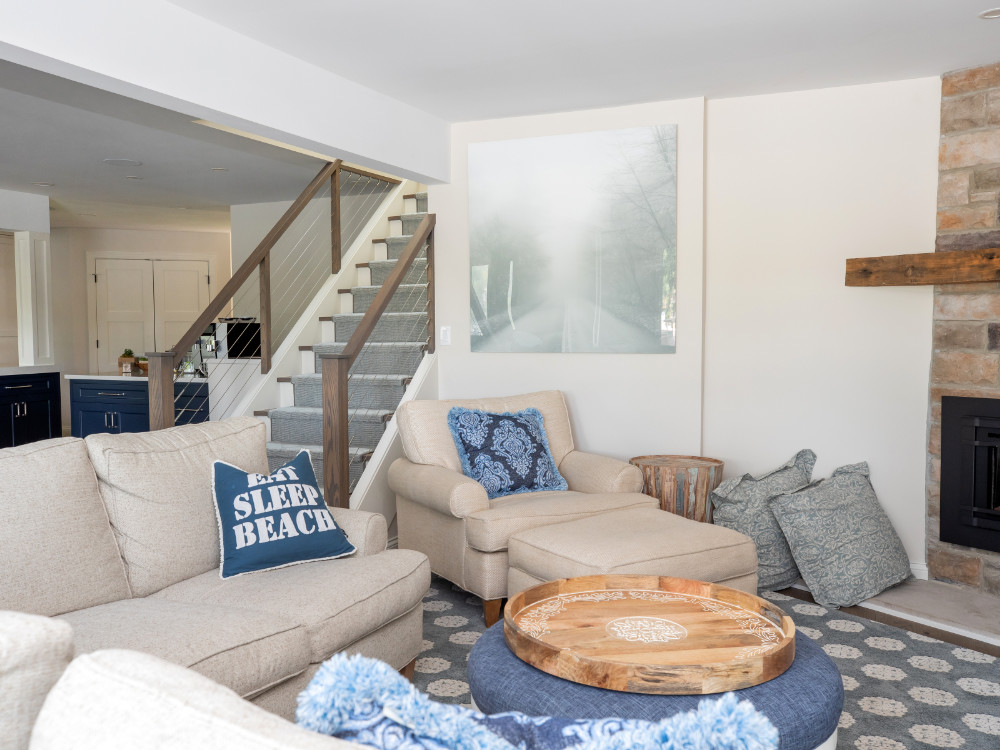 Cabinetry contributes to the overall appearance of the space and will help set the style.  Along with this, furniture selected for the open plan should maintain the proper proportions.  A kitchen island is fairly large and can be nicely balanced with comfy upholstery.
Lighting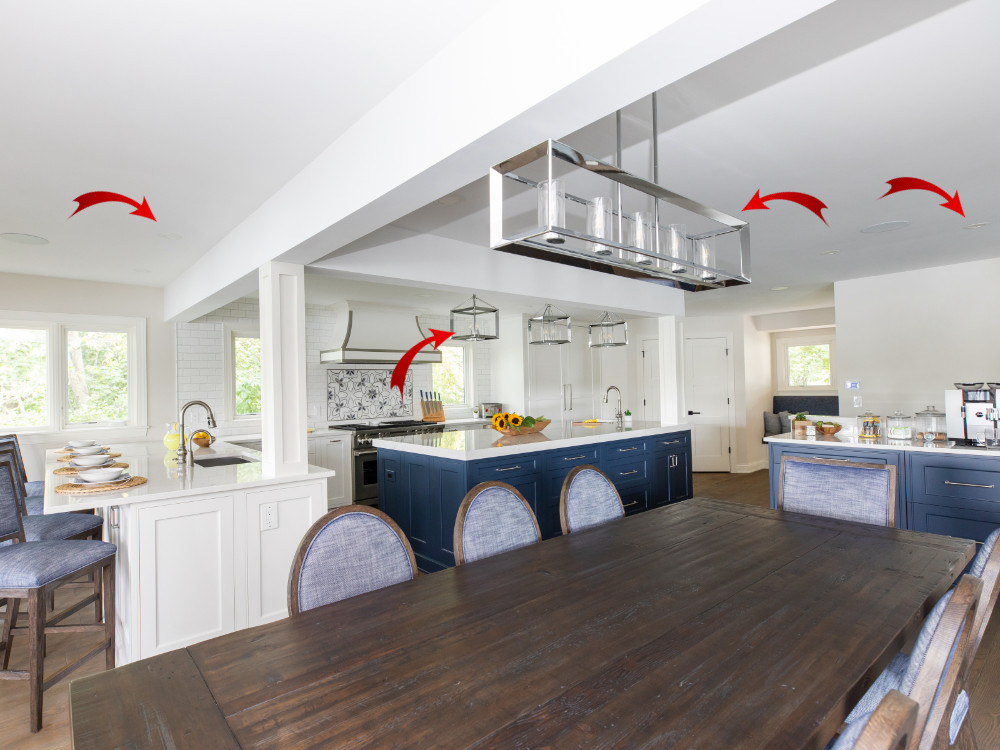 We like the layered approach to lighting described here.   This tactic allows the most versatility with different options depending on the time of day or use of space.
Style it Right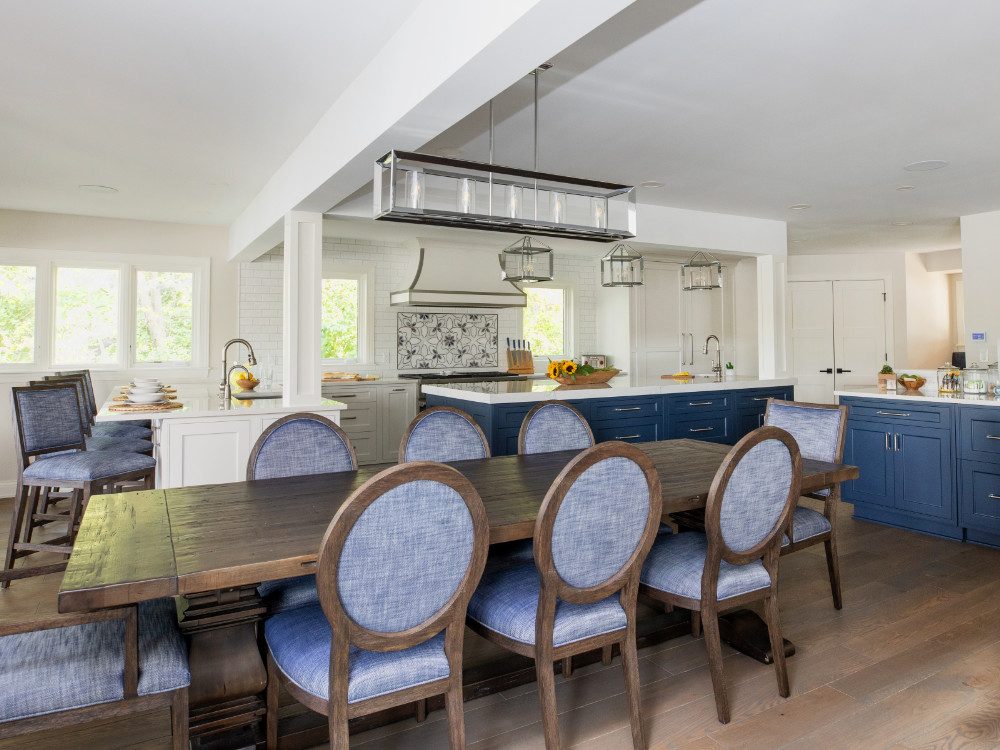 Finally, continue the color and style concept throughout the entire open space.  In general, Traditional and Modern styles mix well with other style genres.  That explains why these are so popular when it's time to choose cabinetry.  Mix in your personalized preferences for a little Farmhouse or a touch of Industrial and create your personalized look.
The designers at Geneva Cabinet Company are here to take your cabinetry to the next level with exceptional design.  Call anytime for more information!
262-245-9600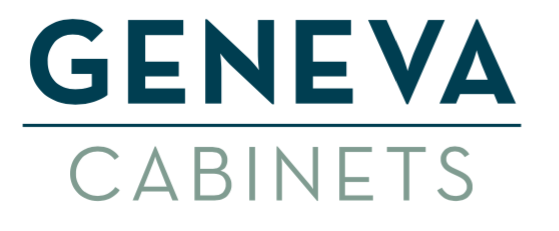 Designer Natalie Spiniolas
Photography by Shanna Wolf/S. Photography
Cabinetry in this project is from Plato Custom Woodwork
https://genevacabinet.com/wp-content/uploads/2021/10/1-head-open-kitchen-blog-scaled.jpg
575
1500
Geneva Cabinet Company
https://genevacabinet.com/wp-content/uploads/2017/05/geneva-cabinets.png
Geneva Cabinet Company
2021-10-26 11:45:33
2022-04-06 08:10:57
Open Plan Kitchen Guidelines