Working remotely is not a new concept, but recent events brought this option to the forefront of business solutions.  In the past the thought was to devote an entire space to the home office,   but advances in connectivity have streamlined the amount of space needed to work from home.  Whether you are working at home permanently or just as a temporary measure, we want to help boost your productivity and mood with some of our favorite tips.
Define Your Space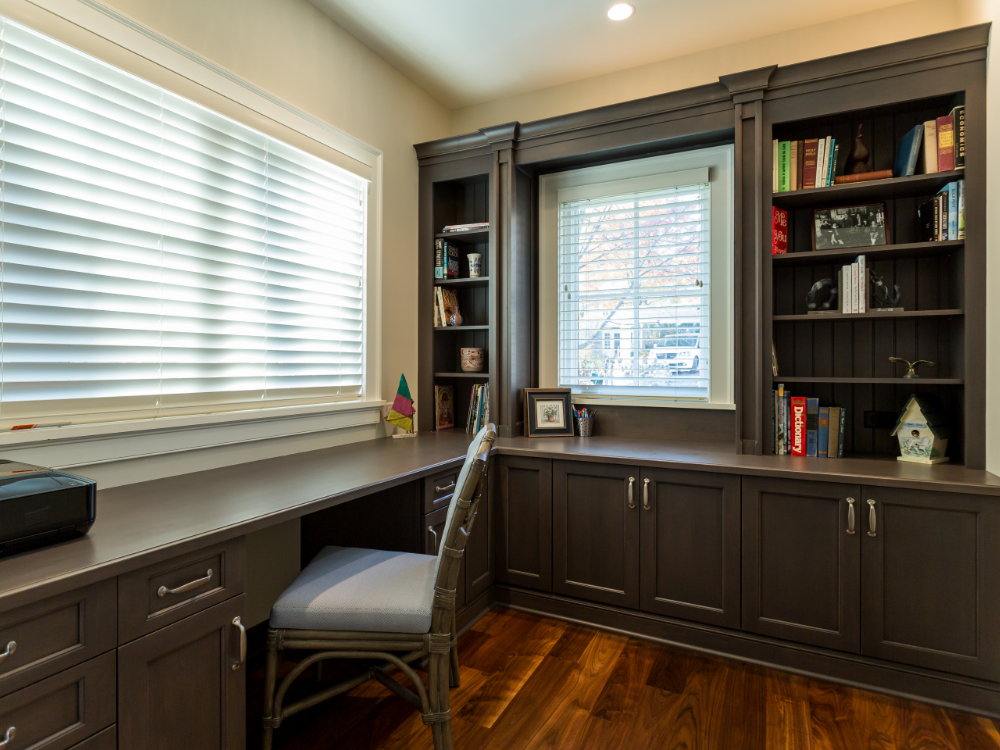 You can now achieve your home work space needs with more efficient options.  If noise control is needed for conference calls or concentration, then a place away from household activities will be essential.  But if you can take an occasional interruption, there are more opportunity to tuck a work space into an unused niche or repurpose the kitchen island.
Ergonomics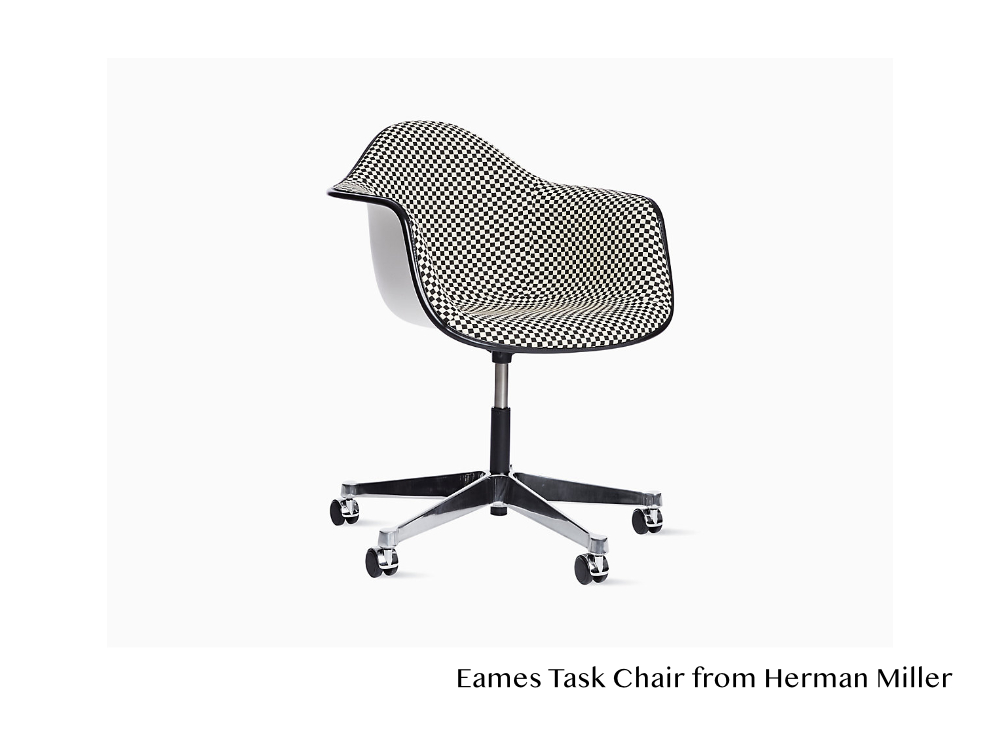 Maintain proper posture with a chair that is adjustable and comfortable.  Pay careful attention to the position of your head and sight-lines to the computer screen or work surface.  Keep  hands and wrists in alignment, your lumbar supported and maintain the ability to place your feet solidly on the floor.   When possible alternate between a seated and standing position with the aid of a standing desk converter.  Keep work tools within easy reach to avoid pulled muscles.
Lighting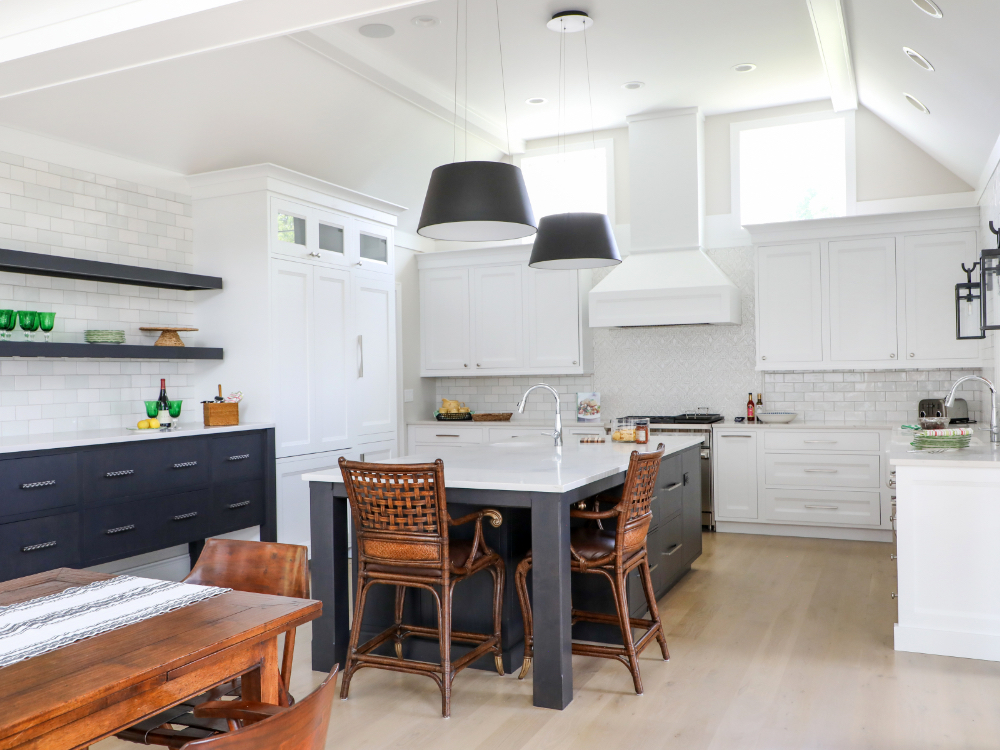 Good lighting is a must and should be appropriate for your specific tasks.  If you are working with a computer screen a lower level of illumination is acceptable as long as your work surfaces are well lit.  Whenever possible incorporate natural daylight to keep your energy levels up throughout the day.
Multifunctional Magic
When you can incorporate a work zone into another home area there will be cost and space efficiencies.  Think in terms of a rec room or laundry room that can be claimed for work during the day, while transitioning into extra space off-hours for laundry, crafts or homework.
Organization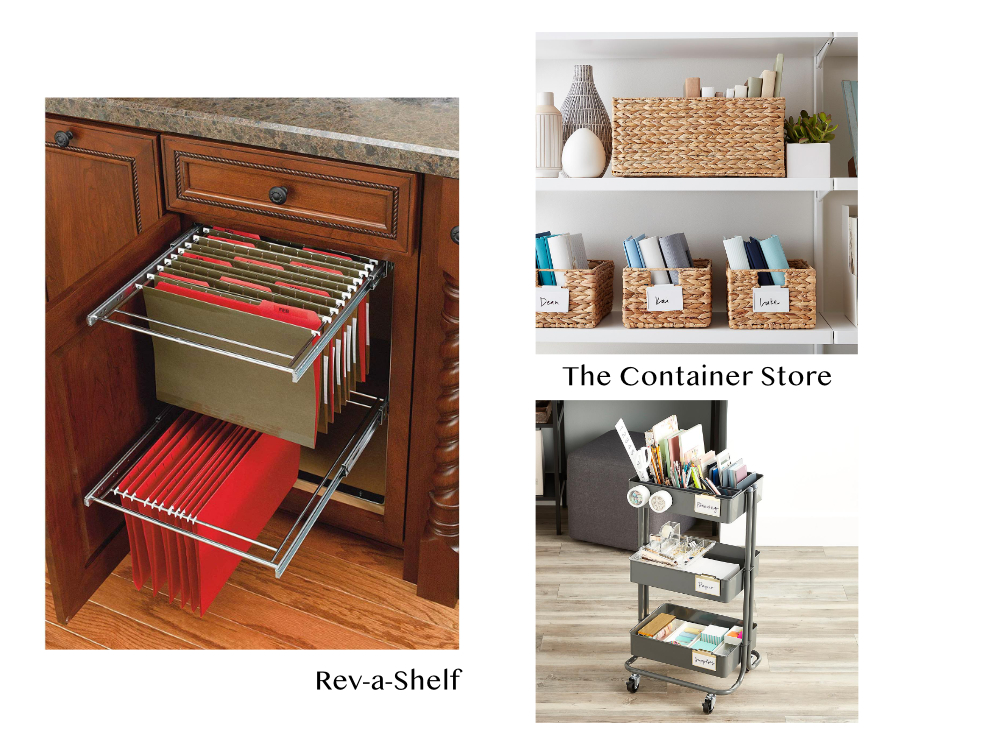 Storage is essential to reduce mental and physical clutter.  If you are sharing your office space with other home activities, gain control with cabinet pull-outs, bins or portable trollies to organize everything you need for peace of mind.
Enjoy the Moment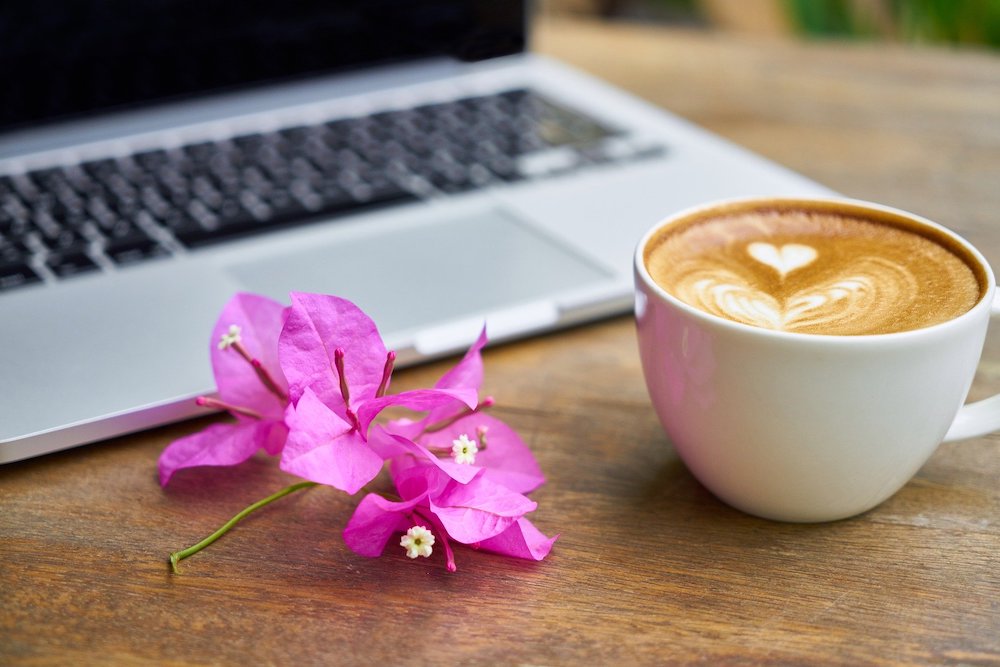 Feel a sense of calm instead of isolation by personalizing your work space with pictures, art and humorous notes to remind yourself that you have a unique and fortunate opportunity.  Get up to walk around a bit throughout the day and schedule breaks that include lunch away from your computer and a call to a friend or co-worker.
Explore more of our beautifully designed cabinetry here!
And call us when you need inspiration for storage in every room of your home!

201 Geneva National Ave S
Lake Geneva, WI
262-245-9600
https://genevacabinet.com/wp-content/uploads/2020/03/work-space.jpg
527
1000
Geneva Cabinet Company
https://genevacabinet.com/wp-content/uploads/2017/05/geneva-cabinets.png
Geneva Cabinet Company
2020-03-24 17:09:56
2020-04-23 14:34:05
Working From Home Best Practices