Survey says . . . .
these will be the most popular ideas for your home cabinetry design in 2018!
We evaluated the results of our most liked and saved pictures on Houzz, Facebook & Pinterest to come up with  predictions for the hottest 2018 trends for cabinetry in your kitchens, bath and laundry room.
Take a look and let us know if you agree!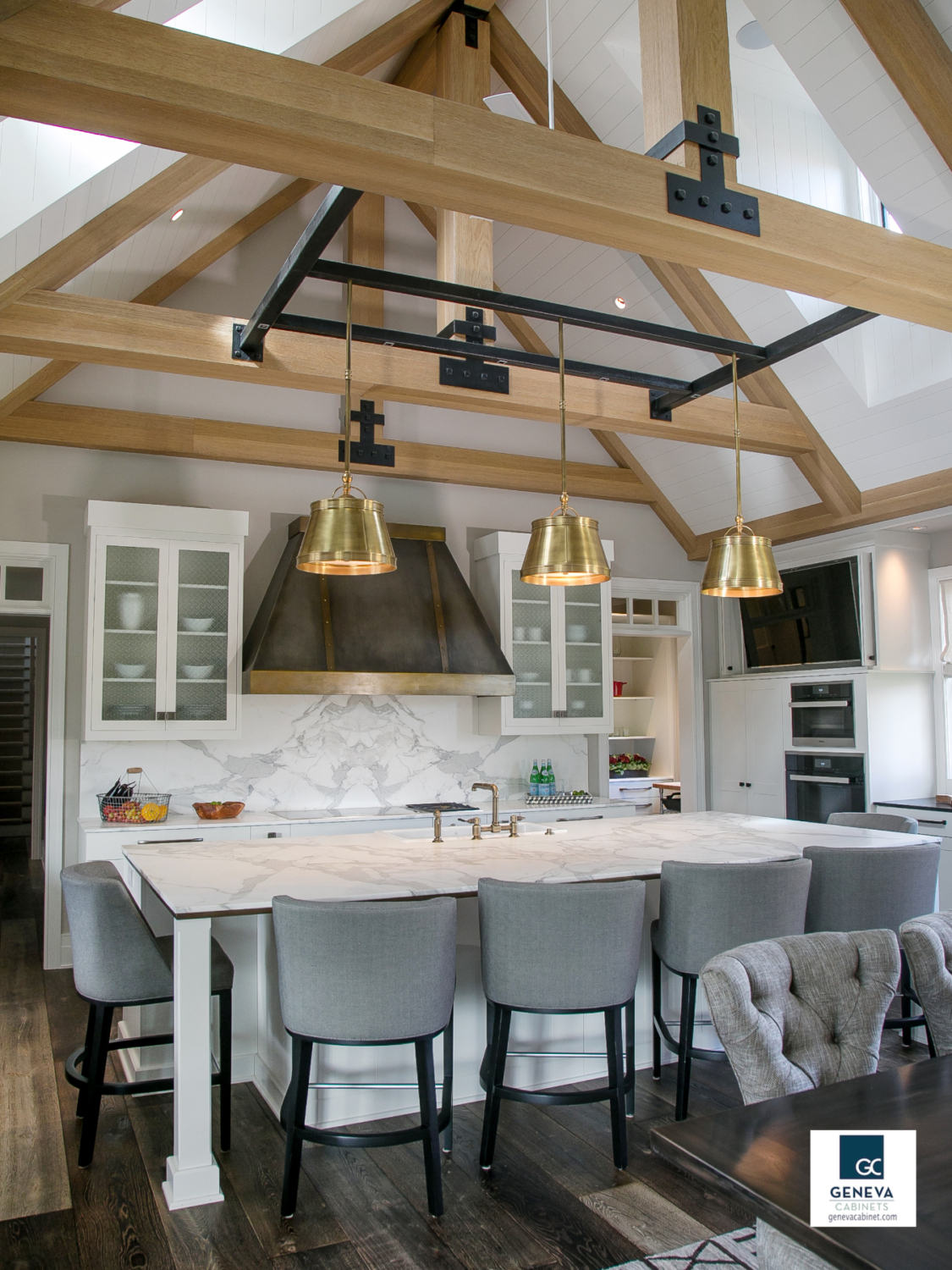 All Eyes on the Range Hood
The range hood is a deserving centerpiece for the kitchen.  As kitchens become highly integrated for open concept living, the range takes center stage.  Make it a showstopper with a stunning hood like this one from Scathain.  Notice too, the mix of metals in this room designed with lovely cabinetry from Plato Woodwork , Inc.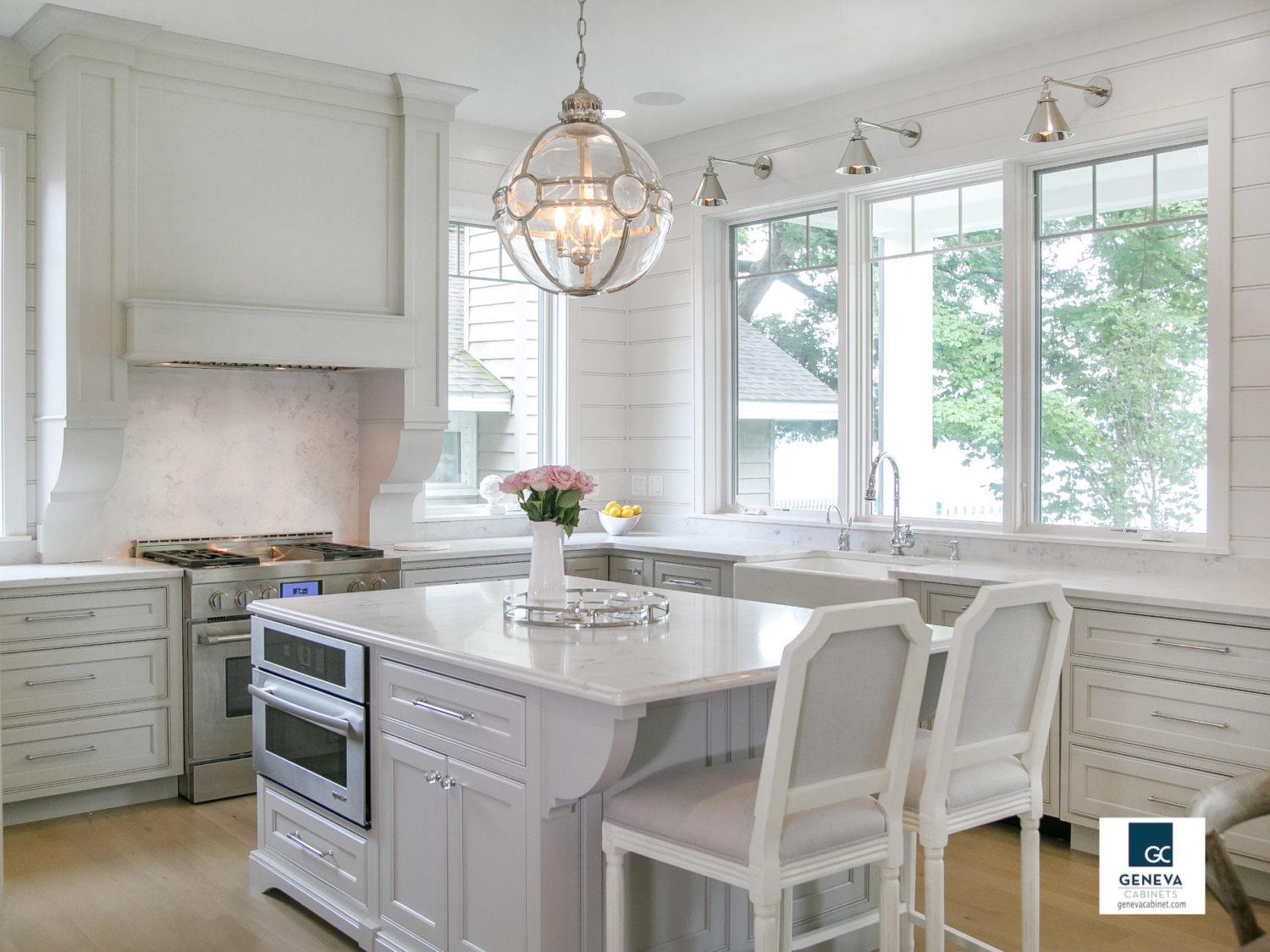 Uppers Optional
All about that base . . . . cabinet . . .  especially when you want the kitchen to be open and airy.  While you enjoy the views from expansive windows instead of upper cabinets, easy-access deep drawers make it extra convenient!  Gone are the days of bending and searching through the dark back of your cabinets, with drawers like these from  Shiloh Cabinetry, your stuff slides out to you.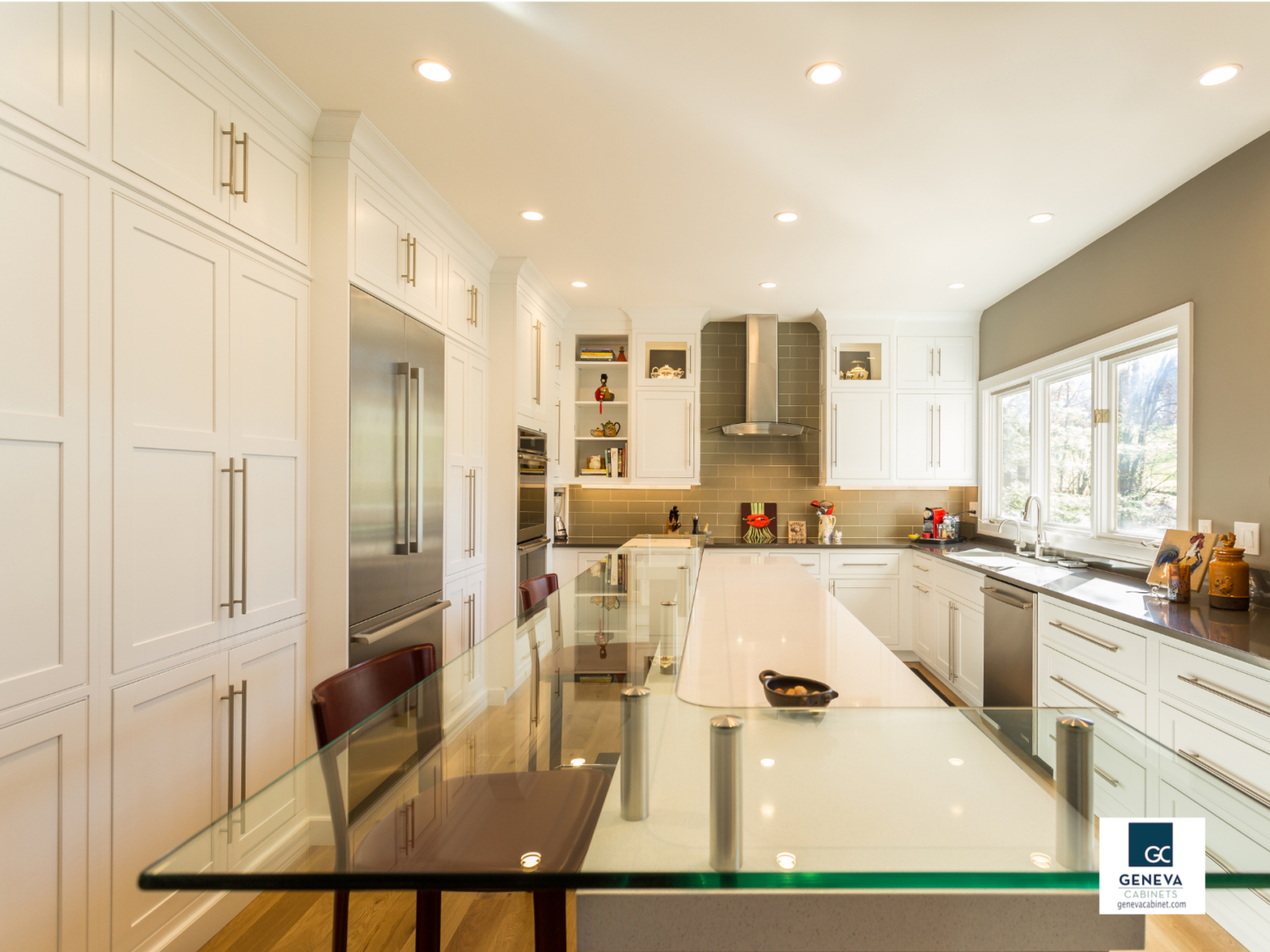 Storage Walls
So when you eliminate the upper cabinets where do you store kitchen necessities?  How about an entire wall of floor to ceiling cabinets?  These too are from Shiloh Cabinetry.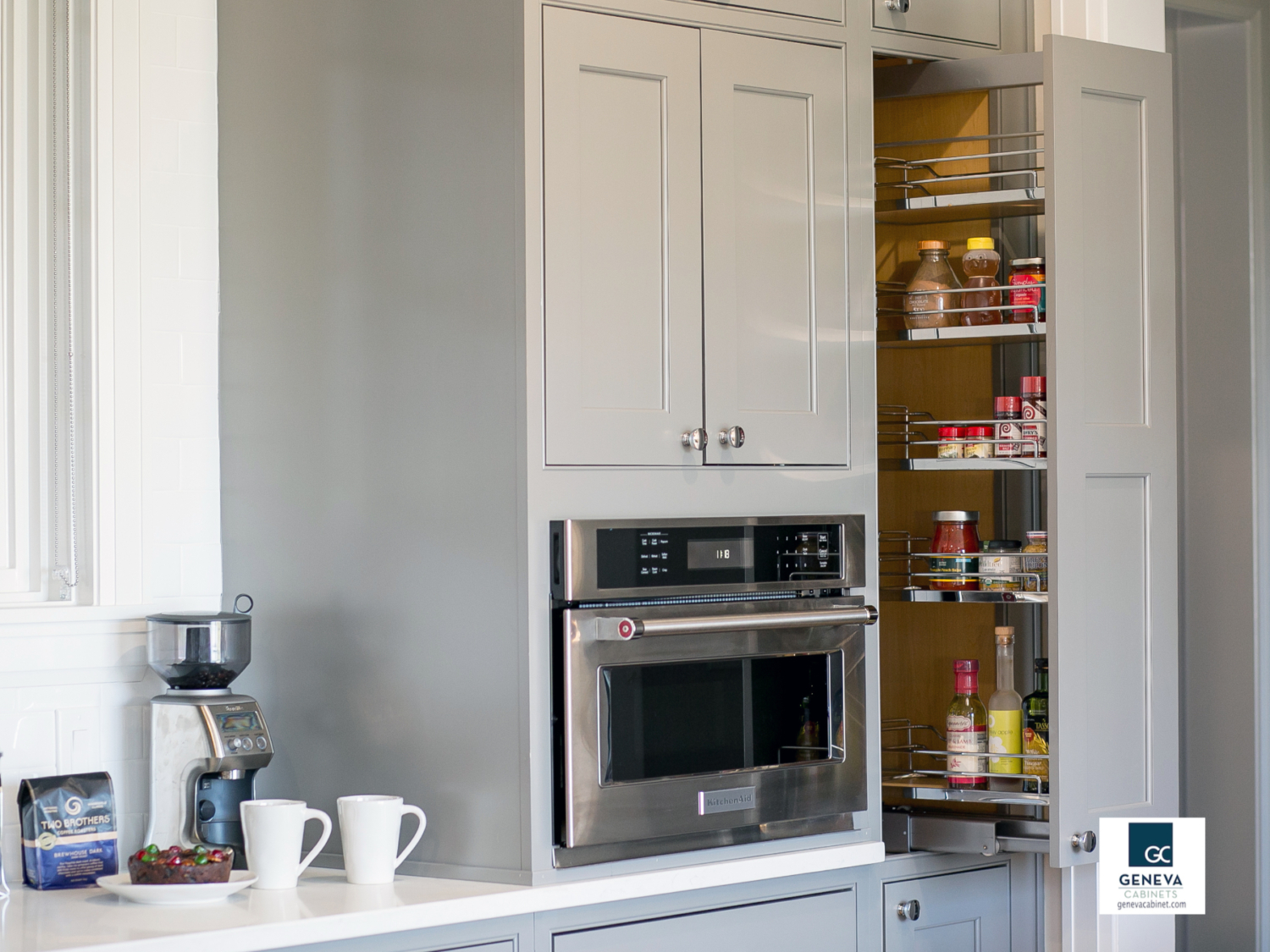 Pull-Outs Go Beyond the Spice Rack
While you're designing that storage wall, or any other cabinet, be sure to include the new and improved pull-out  organizers.  They are deeper, wider and more versatile than ever. Sturdy engineering can handle cooking oil, bottled condiments and other essentials to suit your needs.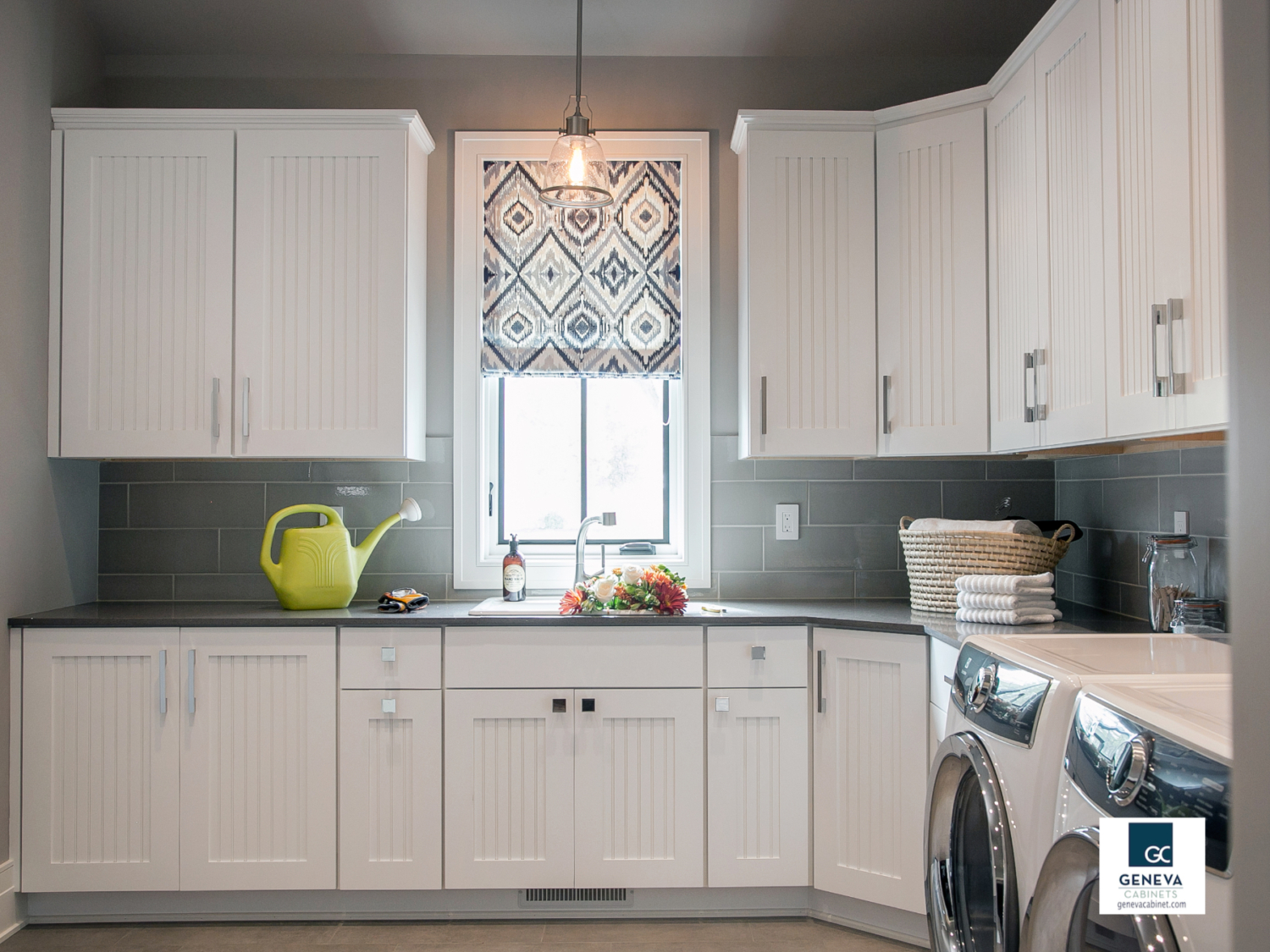 Multi-Tasking Laundry Rooms
Oh, it's a thing!  The laundry has evolved into a dutiful multipurpose space.  Think indoor she-shed with space for crafting,  gardening and gift wrap as well as laundry chores.   In addition to a high-tech washer and dryer, this laundry designed with cabinetry from Plato Woodworking, Inc. includes extra outlets that can be used as charging stations for portable electronics.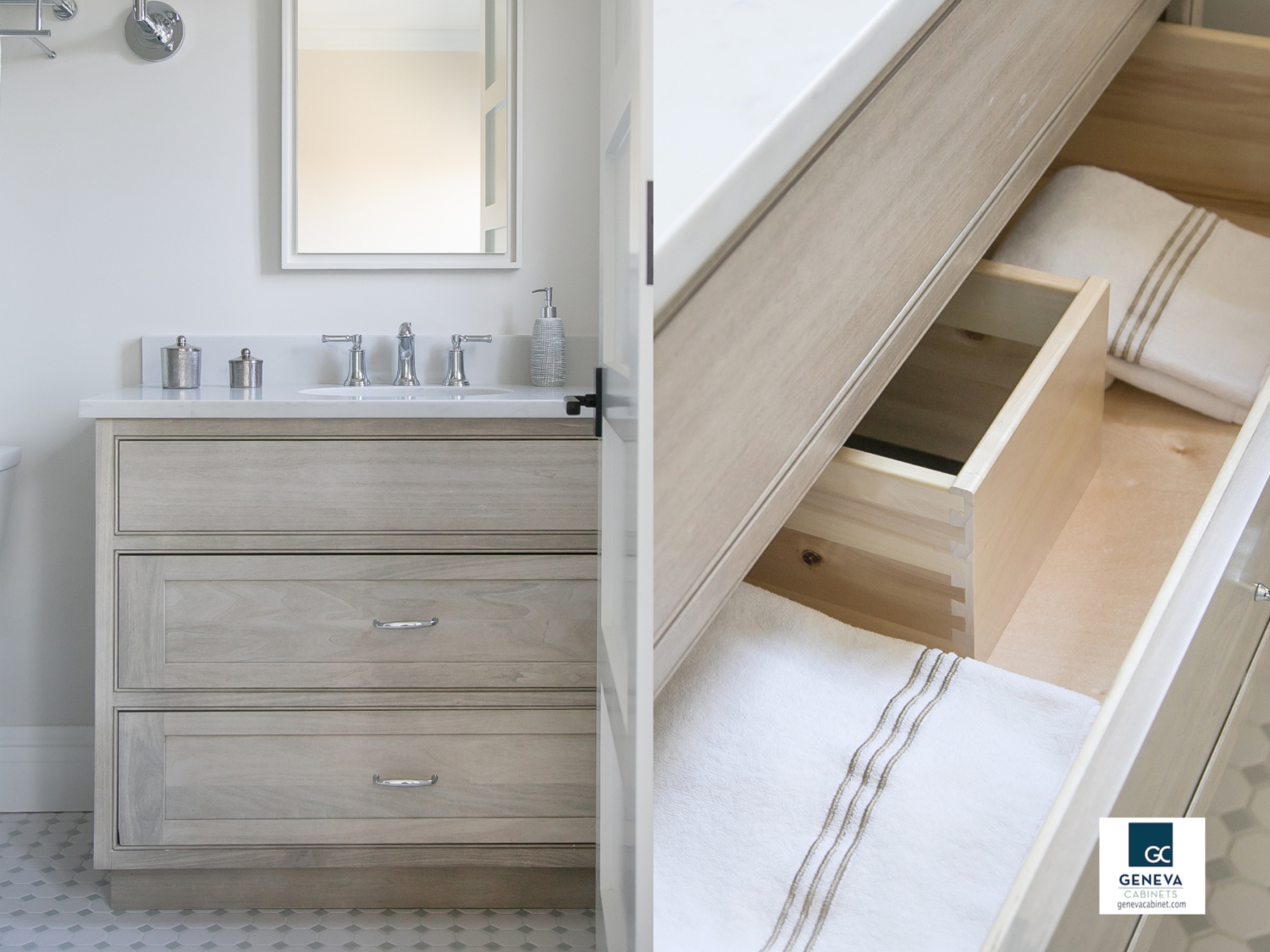 Drawers Work Around Plumbing
Remember when under sink storage was a wasteland of hard to reach cleaning supplies. No longer a problem!  This cabinet by Shiloh Cabinetry includes a drawers made to wrap around plumbing and create more easy-to-reach space for bathroom supplies.  Side Note: The popularity of this driftwood finish will be happening in 2018.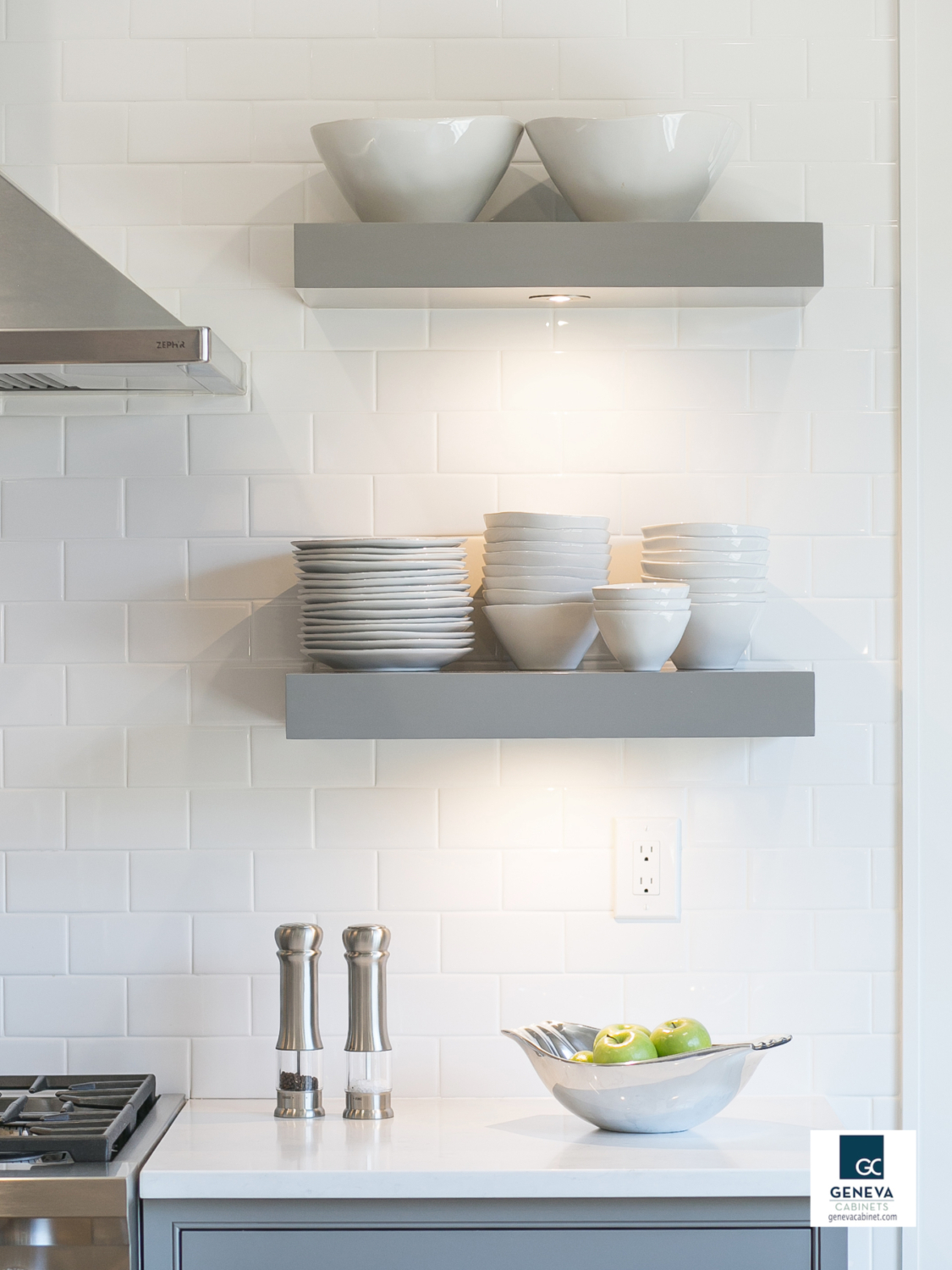 Open Shelving
Are you noticing a theme here?  The trends for 2018 have everything to do with keeping your kitchen open and clutter free.  It's a fresh clean aesthetic with more comforts than extreme minimalism.  Here upper cabinets are replaced by floating shelves featuring puck lighting to create bright, usable counter space that is not crowded by upper cabinets.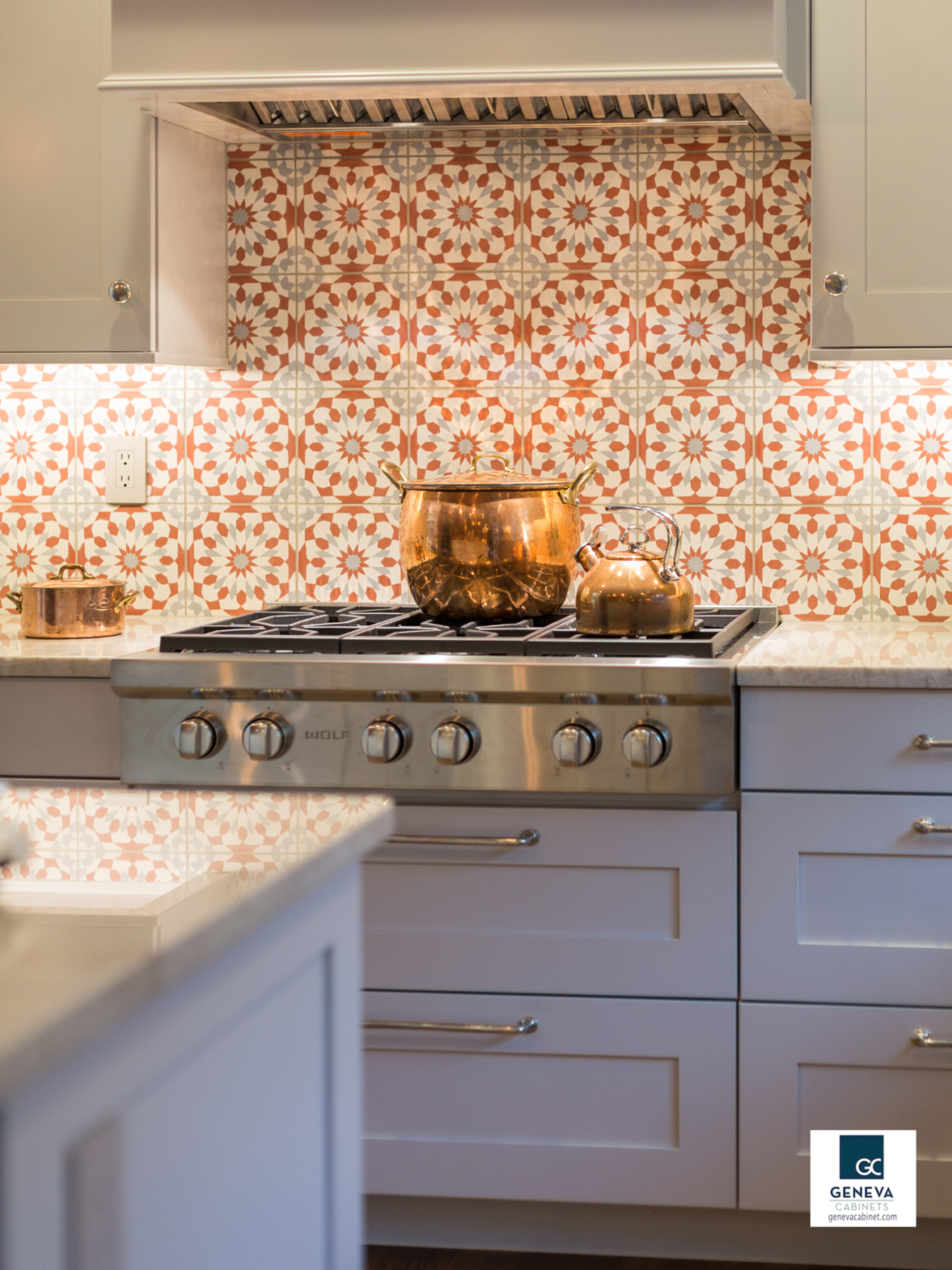 Statement Backsplash
While subway tile is a classic, we are seeing a movement towards artistic tile treatments featuring large colorful patterns. The required hard surfaces that make a kitchen efficient can benefit from a touch of decor, and the backsplash is an ideal place to make a memorable impression.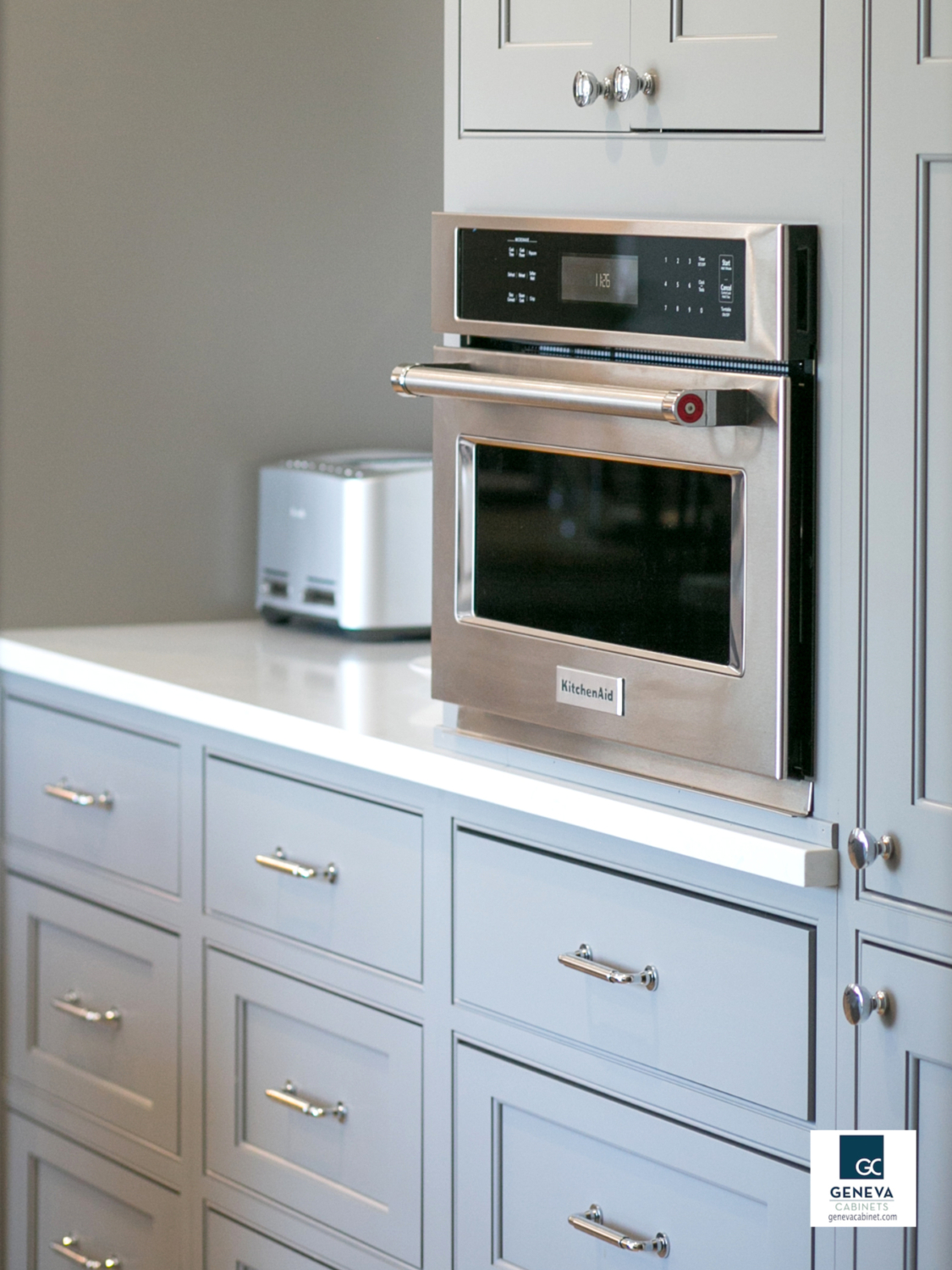 Grey is the New Black
Need we say more . . . .
Yes, because while grey is gaining momentum, white and black will remain high on the list of desired cabinet colors.  An interesting mix of multiple cabinet finishes will be highly desirable in 2018 and beyond.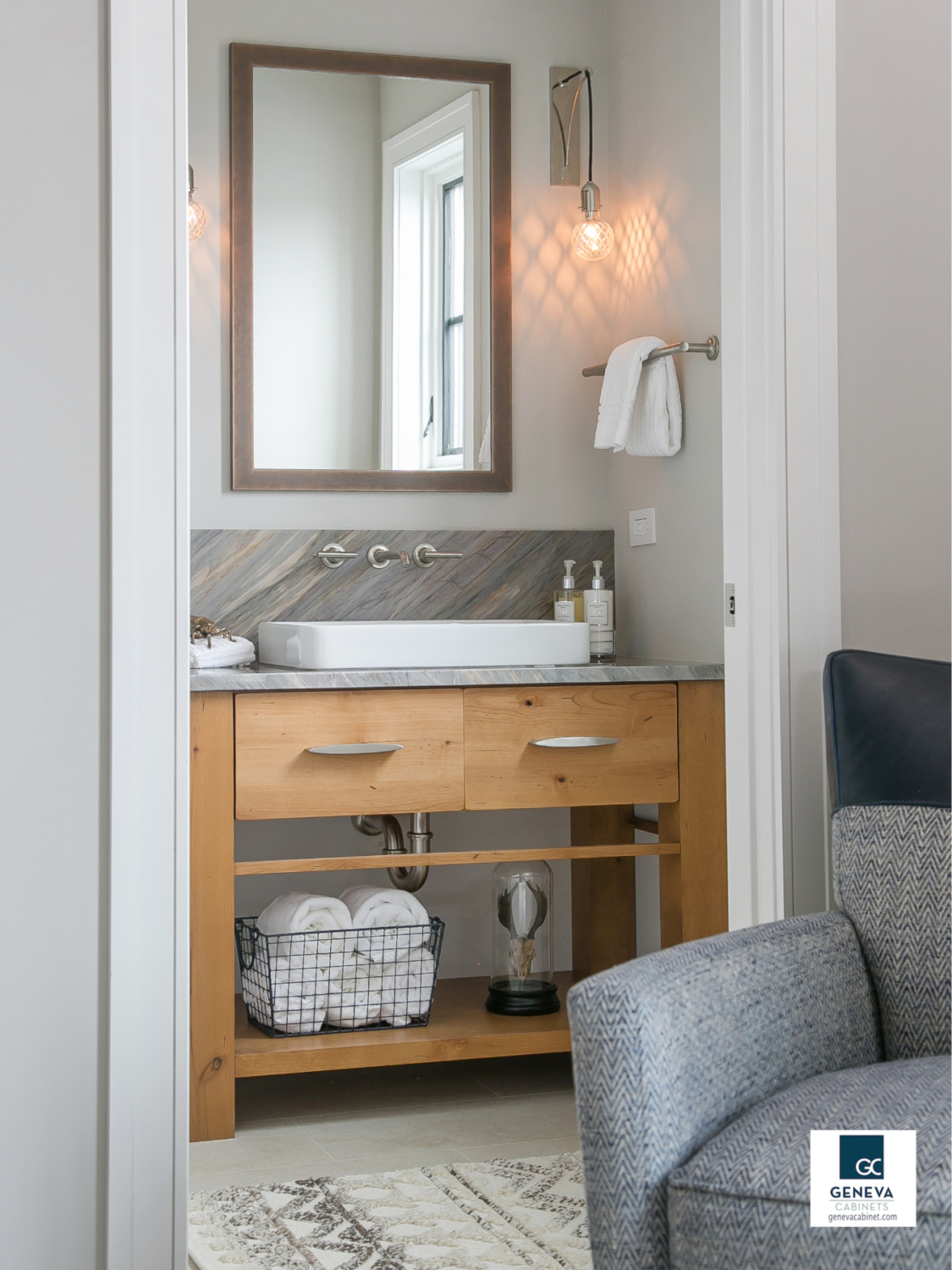 Customized for the Perfect Fit
Every bathroom deserves some style, but the reality is that many bathrooms do not allow space for creativity.  The solution is to modify a standard cabinet or customize a piece like this one to fully utilize the space with fashion forward design.
If your plans for the New Year include
new
cabinetry

for your home,
relax 
we are here to help!

Geneva Cabinet Company
262.245.9600
https://genevacabinet.com/wp-content/uploads/2017/12/1-cover-possibility-1-GCC-Feature-Image-800-x-800-Template.jpg
800
800
Geneva Cabinet Company
https://genevacabinet.com/wp-content/uploads/2017/05/geneva-cabinets.png
Geneva Cabinet Company
2017-12-29 11:48:26
2017-12-29 12:11:01
Our Most Popular Pictures Signal Trends for 2018