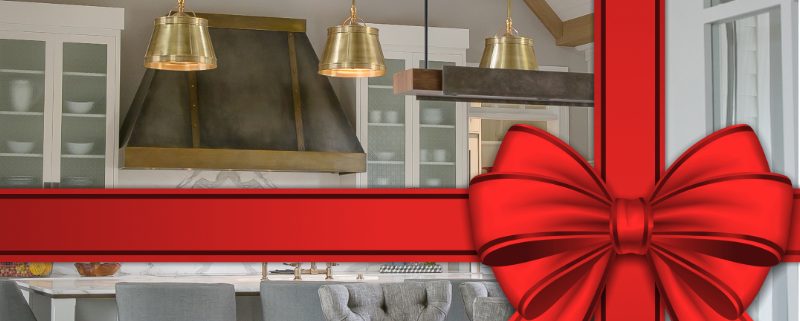 It's time to enjoy the holiday party season . . . even when you're the host! If your guests are like most, they will gather around your busy kitchen. Our advanced planning ideas will let you enjoy their company while you entertain stress-free for the holidays!
Our Top 10 Tips (and the estimated amount of time for planning)*
#1 Clean clutter from countertops (1 hr to clean/1hr to decorate)
This is the most important step. Keep your countertops clutter-free in your beautiful holiday kitchen!  Pack away non-holiday decorative accessories. Keep your work surfaces free and ready for service at a moments notice. Baking, gift-wrapping, food preparation and food service all need this space. Keep countertop holiday décor minimal and use the vertical surfaces to hang wreaths, ornaments and other holiday sentiments from removable hooks.

#2 Refrigerator/Freezer purge (1hr)
What is lurking in the back of that refrigerator and freeze? Time to eat it or toss it. Make way for this seasons delectable treats. Holiday cookies can be prebaked and stored in your roomy freezer while prearranged serving trays will be wrapped and ready to go as soon as guests arrive.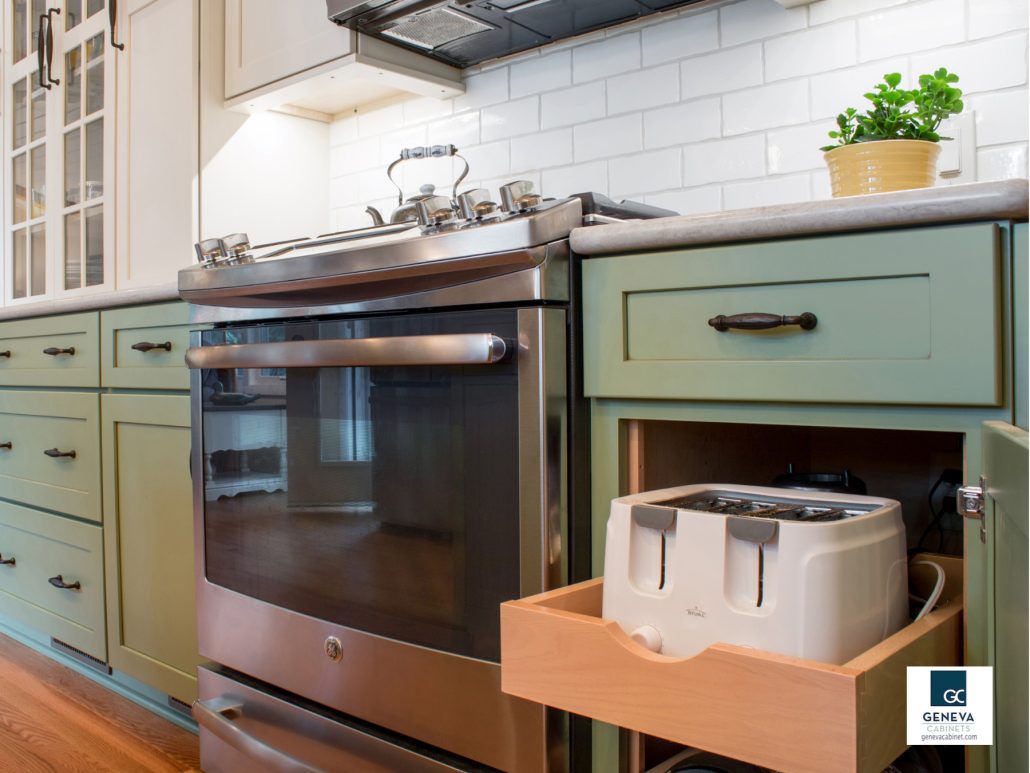 #3 Clean and shine cooking appliances! (2hrs)
Nothing feels as fresh as clean appliances! Run the oven cleaning cycle right now, don't wait until its time to bake the rum cake. Do a deep cleaning for the dishwasher, microwave and even the toaster oven. While you're at it, find the instruction manuals so you can master the defrost cycle and meat probe before you're under pressure.

#4 Find your favorite recipes and cookware (30 minutes or all night if you're on Pinterest)
Pull out those family recipes and scan the Internet for new ideas. Print out, place bookmarks and make an extra copy for markup during cooking and shopping. Find all of the cookware you will use, sharpen the knives and find the turkey baster in advance. Devote a section of your clean countertop to the cooking essentials arranged by recipe so you can smoothly execute each move.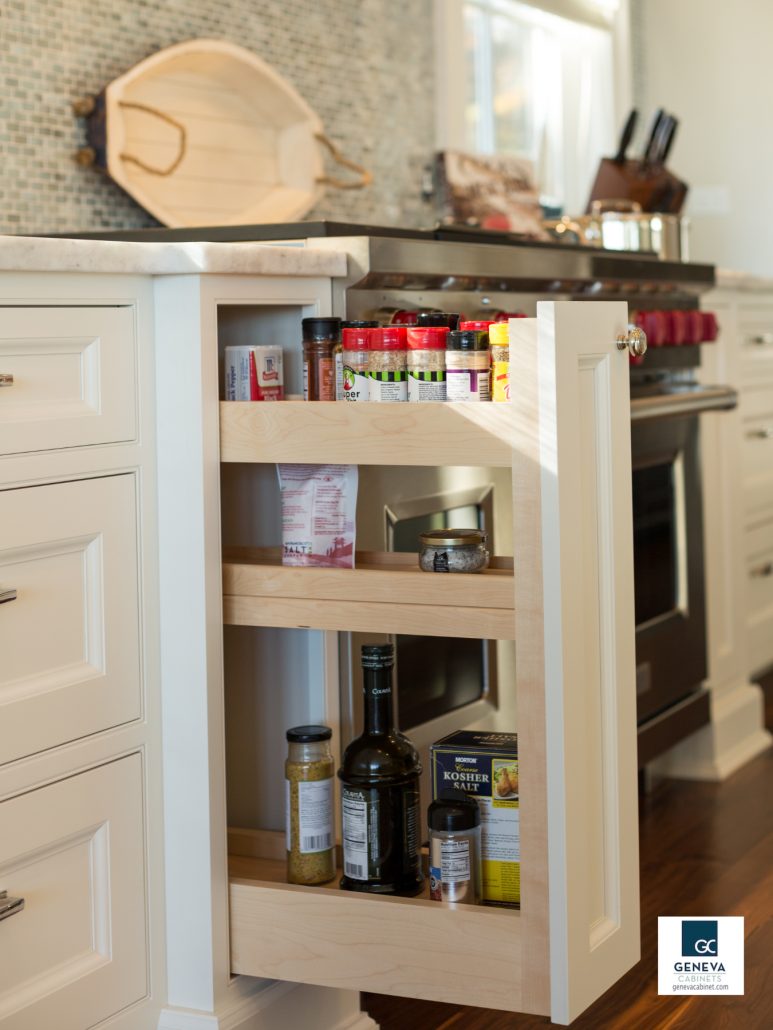 #5 Inventory spices & condiments (15 minutes)
Now that you are recipes ready, maximize your cooking efforts with fresh ingredients. Spices do expire and so does that ketchup Uncle Marv wants to put on your prime rib roast . . . no judgment.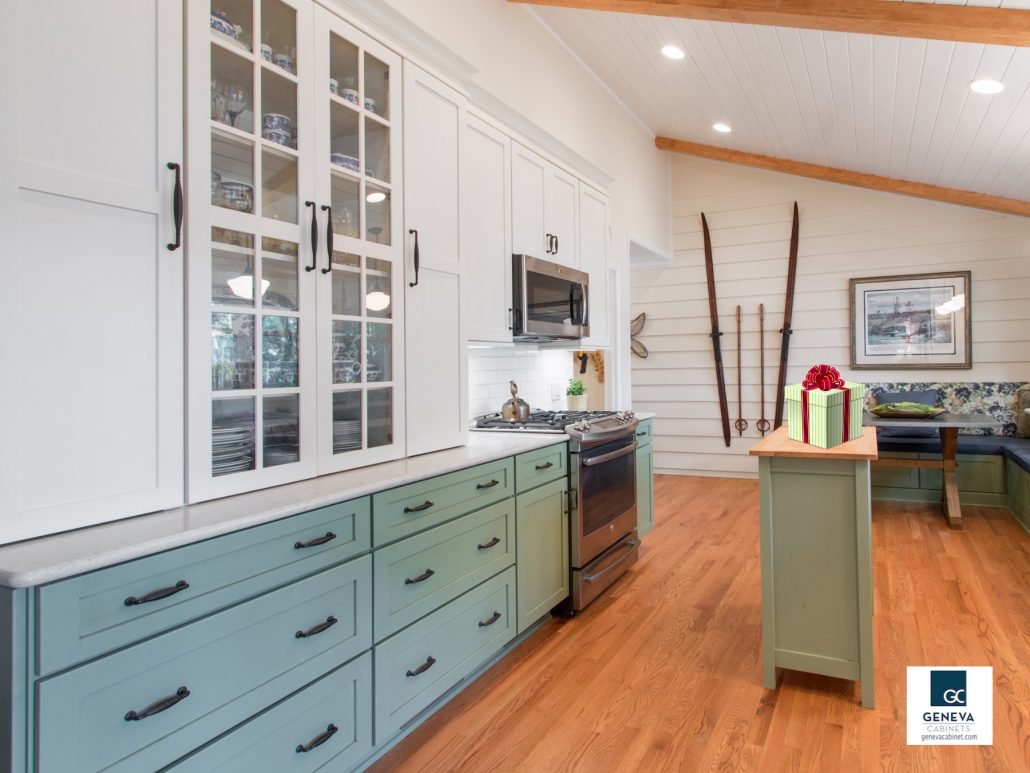 #6 Serving pieces front and center (15 minutes)
You know the fabulous platter you uncovered at an estate sale, where did that go? Find it now and place it, along with your other favorite serving pieces, within easy reach at the front of your cabinet. Wash, polish and ready for plating.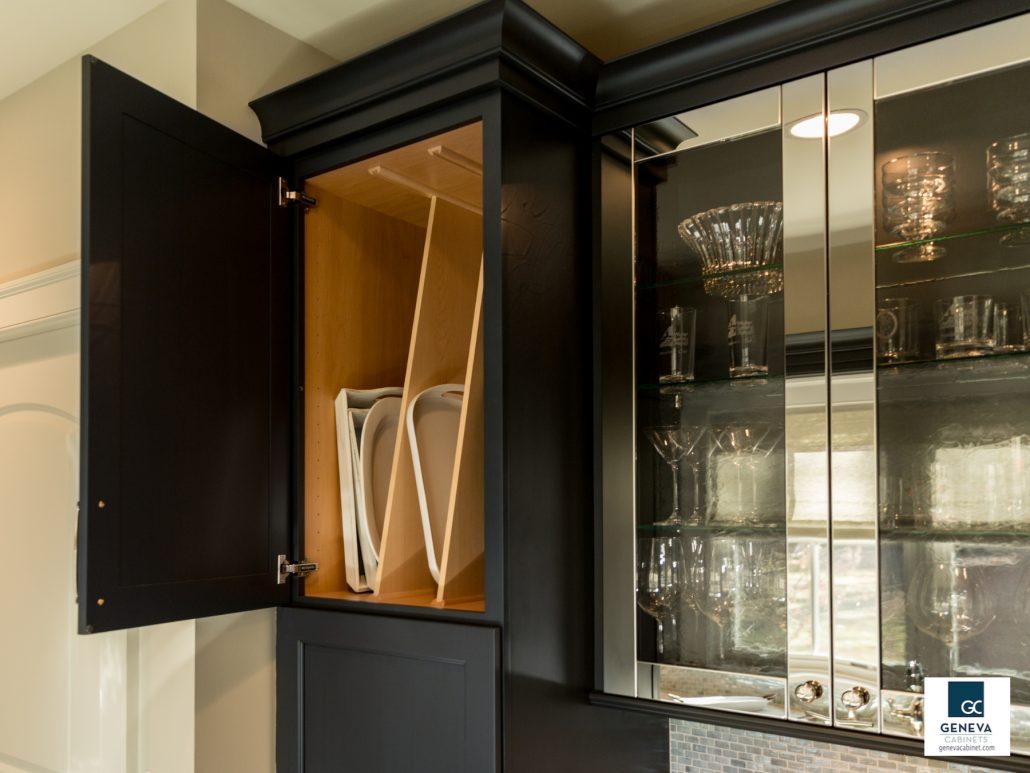 #6 1/2 Serving trays
Ditto, we just want to show you this cool tray storage cabinet.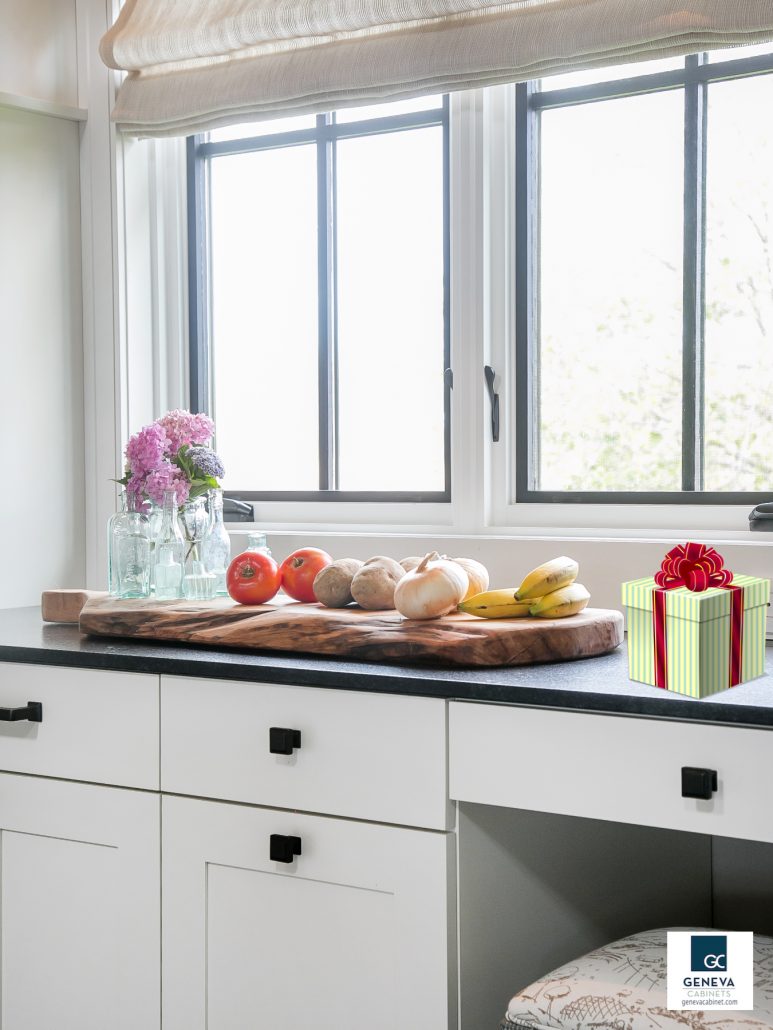 #7 Double duty kitchen zone (15 minutes)
Dedicate a specialty area of your kitchen to a new purpose for party time. The kitchen-planning desk becomes a perfect location for a hot chocolate, coffee or desert bar.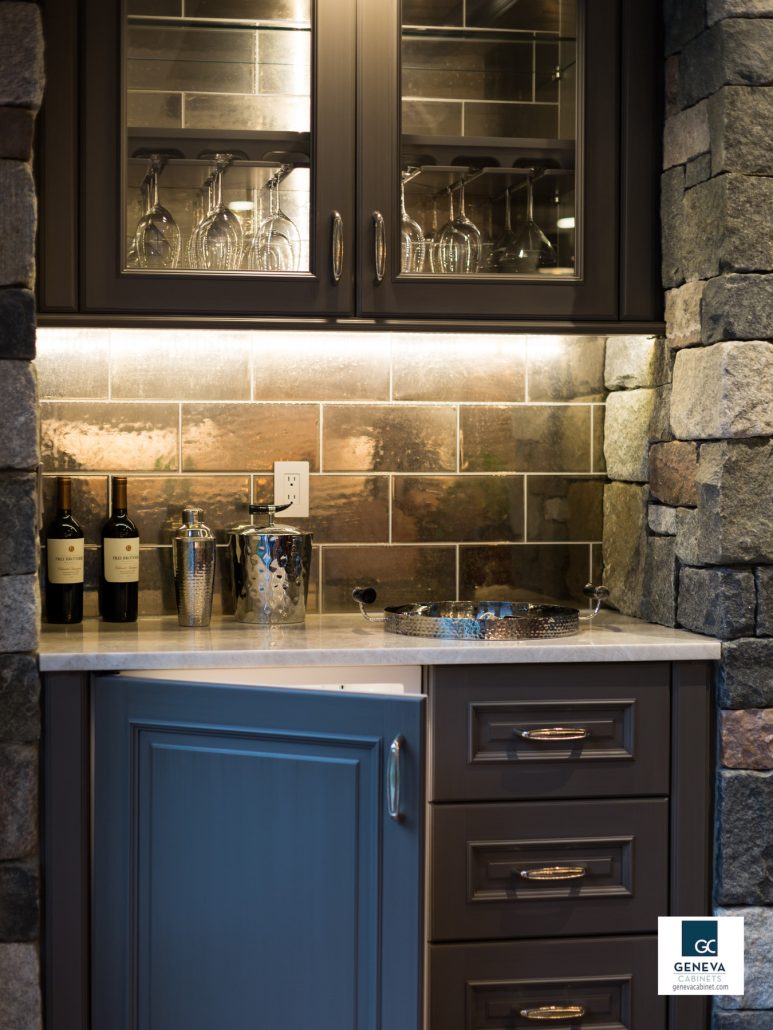 #8 Beverage Bar (30 minutes)
Visibility will encourage your guests to help themselves and free you up for other hosting duties. Wash and dry wine and cocktail glasses with a lint free towel. Gather and conveniently arrange all ingredients for your featured cocktails.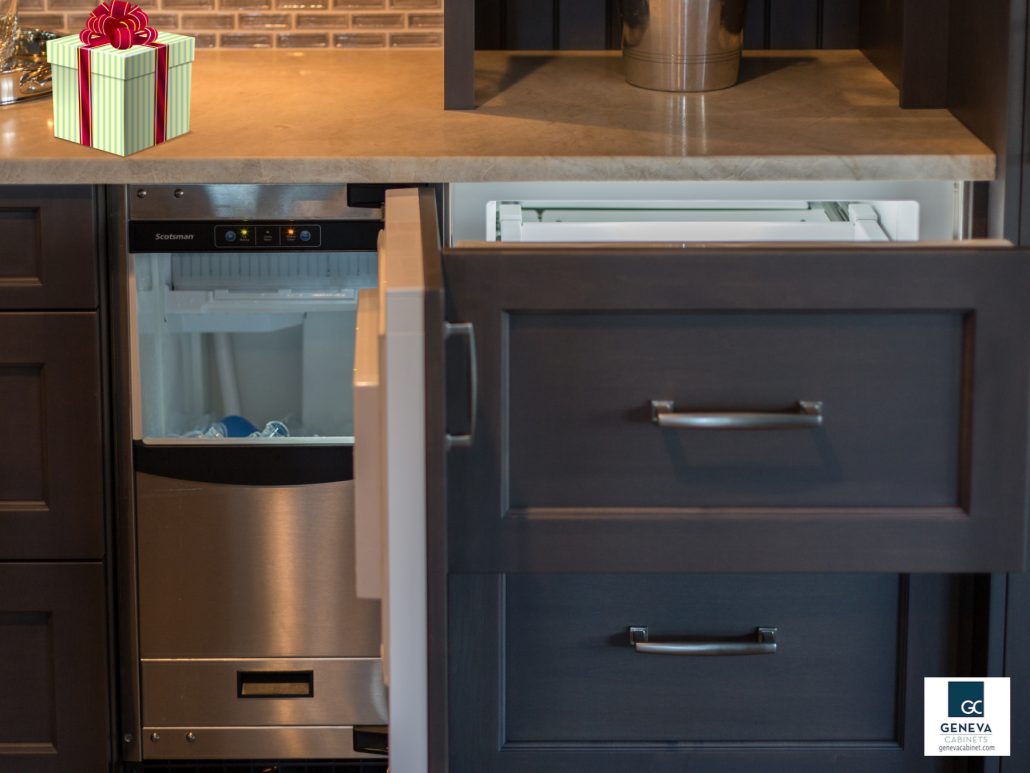 #9 Artisan Ice – It's a thing (5 Minutes and then maybe another 5 + 5 + 5 + 5)
Hardness, density, melt-time . . .  your drink connoisseurs will notice!   At the very least, empty the old ice from your bin. Take it to the next level by preparing your own cubes with boiled-distilled water or invest in one of the new generation ice-makers that will do all of the work for you.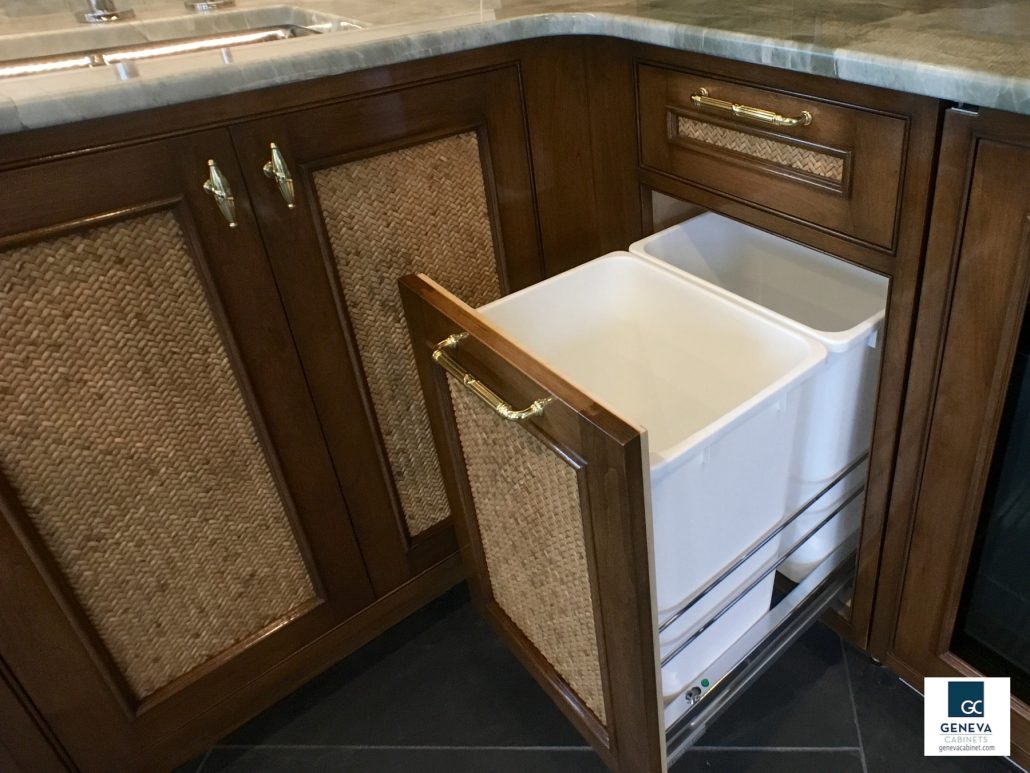 #10 Last but not least-trash talk (15 minutes)
It may not be glamorous, but it needs more than a stick up deodorizer. Wash and disinfect trash and recycle containers to prevent unwelcome odors from polluting your holiday buffet. Pick up an extra large bin to place out of sight for the easy disposal of bulky items when you are entertaining a big group.
So there you have it!  Devote a couple of hours for a few days or one good Saturday and you're ready!
Now enjoy the entire holiday season with no last minute hassles!
*Disclaimer – all time estimates assume you have the ideal Geneva Cabinet Kitchen!
If you are thinking of gifting yourself a new kitchen for the holidays,
we can help from planning, to selection, to installation!
Geneva Cabinet Company, LLC
(262) 245-9600
SaveSave
https://genevacabinet.com/wp-content/uploads/2017/12/2.jpg
800
800
Geneva Cabinet Company
https://genevacabinet.com/wp-content/uploads/2017/05/geneva-cabinets.png
Geneva Cabinet Company
2017-12-03 12:11:07
2017-12-04 17:47:35
Top 10 Tips - Prepare Your Kitchen for Holiday Entertaining