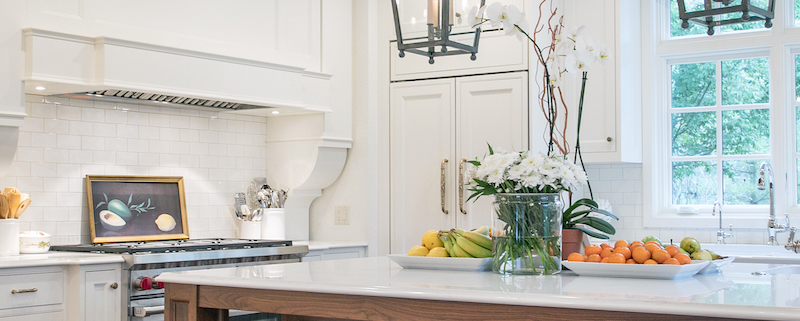 Creating a kitchen for wellness is the modern way to introduce a lifestyle that cares for you and your family. A fresh approach to design can encourage new healthful habits. Our designers at Geneva Cabinet Company, LLC are your cabinet concierges with the expertise you need to make it happen.  Follow these tips for a design that will lead you to a healthier home.
Banish the Harmful
As any healthy body knows, it's what's inside that counts. The material used in the composition of cabinetry as well as the finishing process is a key factor to product safety.   That is why the cabinets from Geneva Cabinet Company are made in the USA to the highest standards. Our products meet or surpass regulatory requirements for low VOC (volatile organic compounds) so you can breath easy.  You can read about the commitment to the environment by our manufacturers here for Plato Woodwork, Inc, here for Shiloh Cabinetry, and here for Medallion Cabinetry.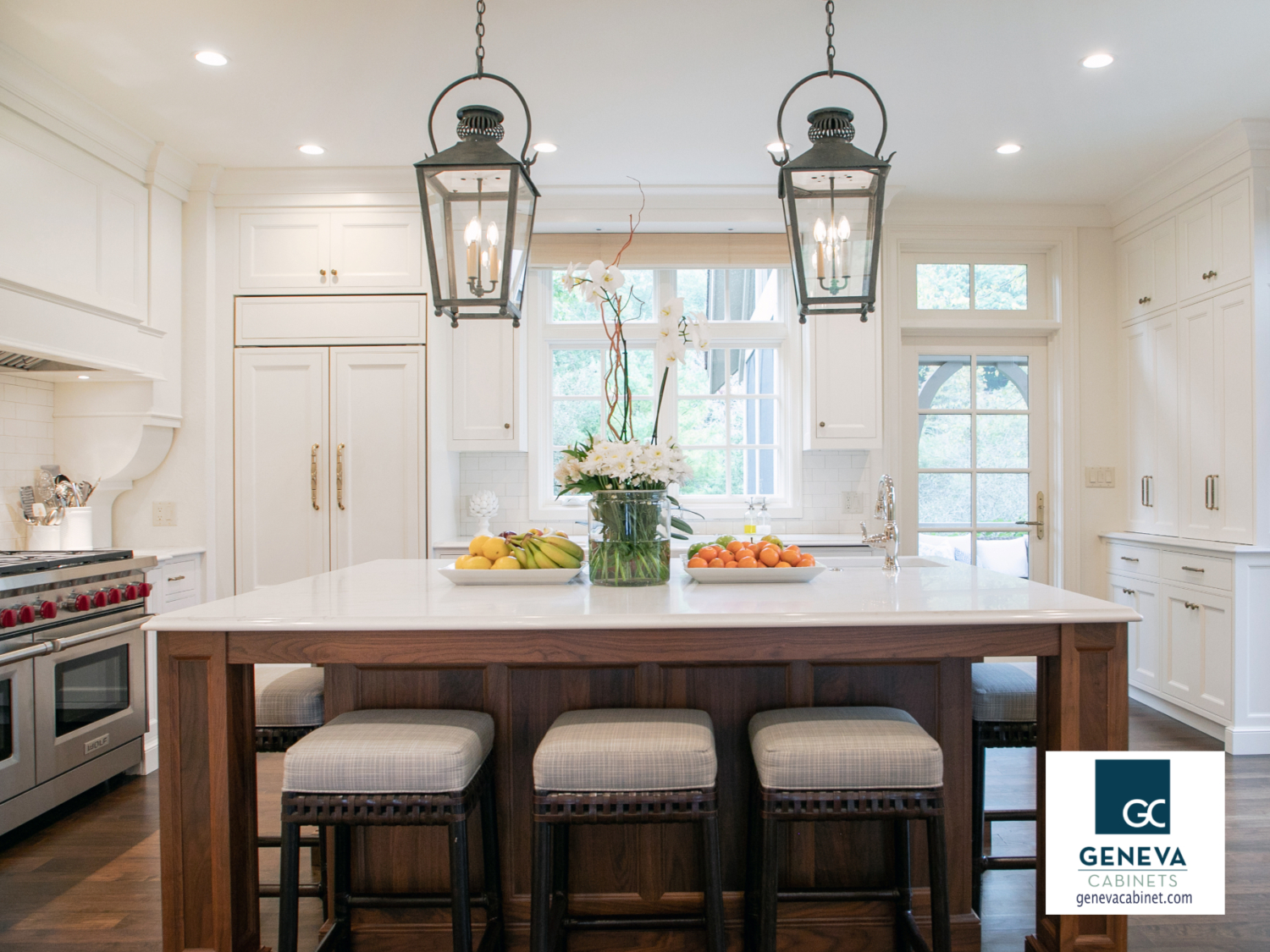 Keep it Clean
The right finishes will help you keep your kitchen clean.  Non-porous countertop favorites like Quartz will inhibit the spread of bacteria.  We like taking the backsplash up the wall to provide a fully washable surface.  Read more about countertop options here.  Keep in mind that adding windows in lieu of upper cabinets will let the natural germ fighting power of sunlight pour in.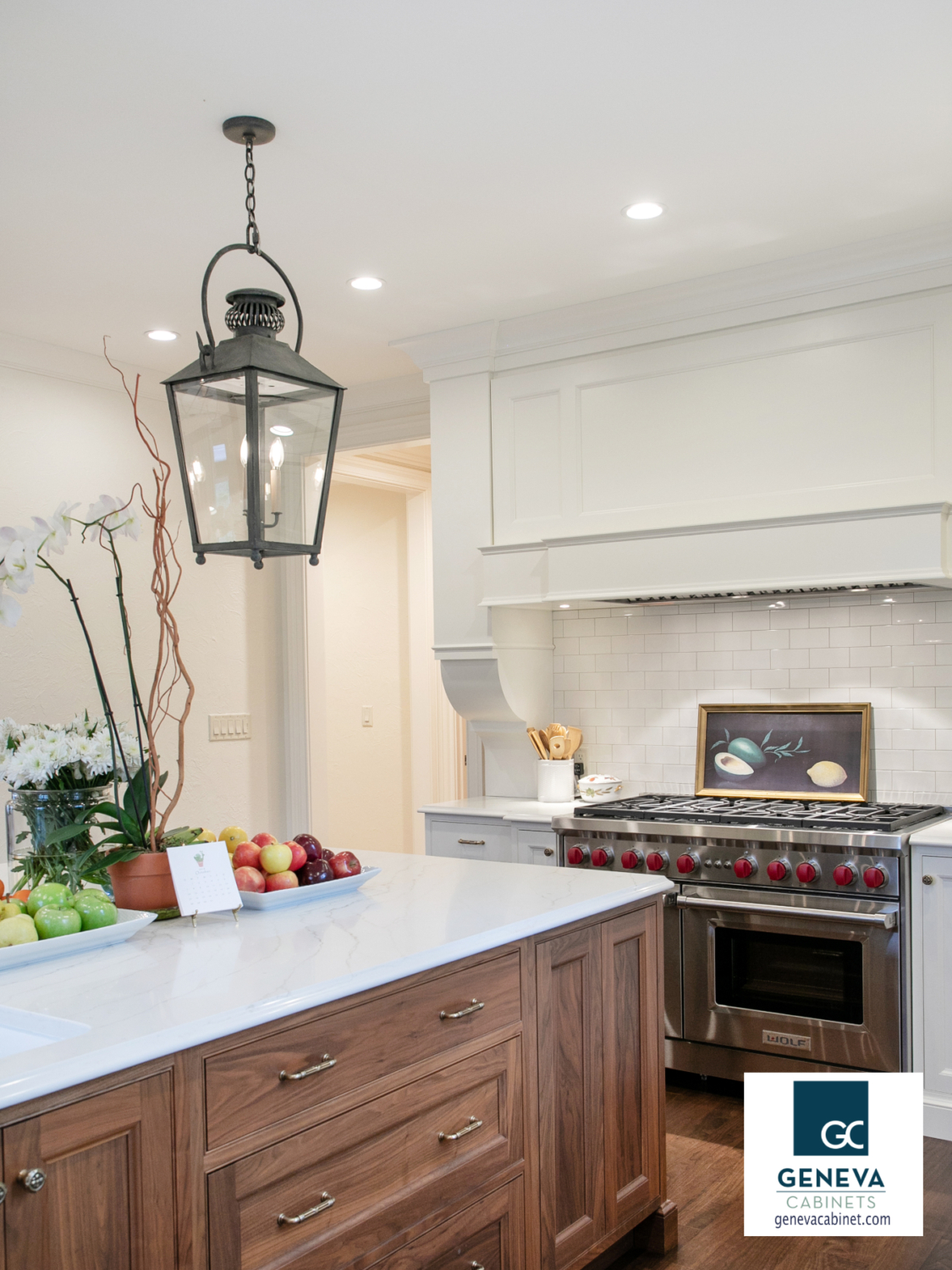 Visualize Vitality
You will make healthier choices if they are out in the open.   To aid in this pursuit Geneva Cabinet Company is designing kitchens with snack stations and open shelving to display delicious still life arrangements of fruits and veggies. Glass door refrigeration is growing in popularity with its visual cues to more nutritious options and refrigerator drawers are being placed at the point of use for easy-to-reach healthy treats.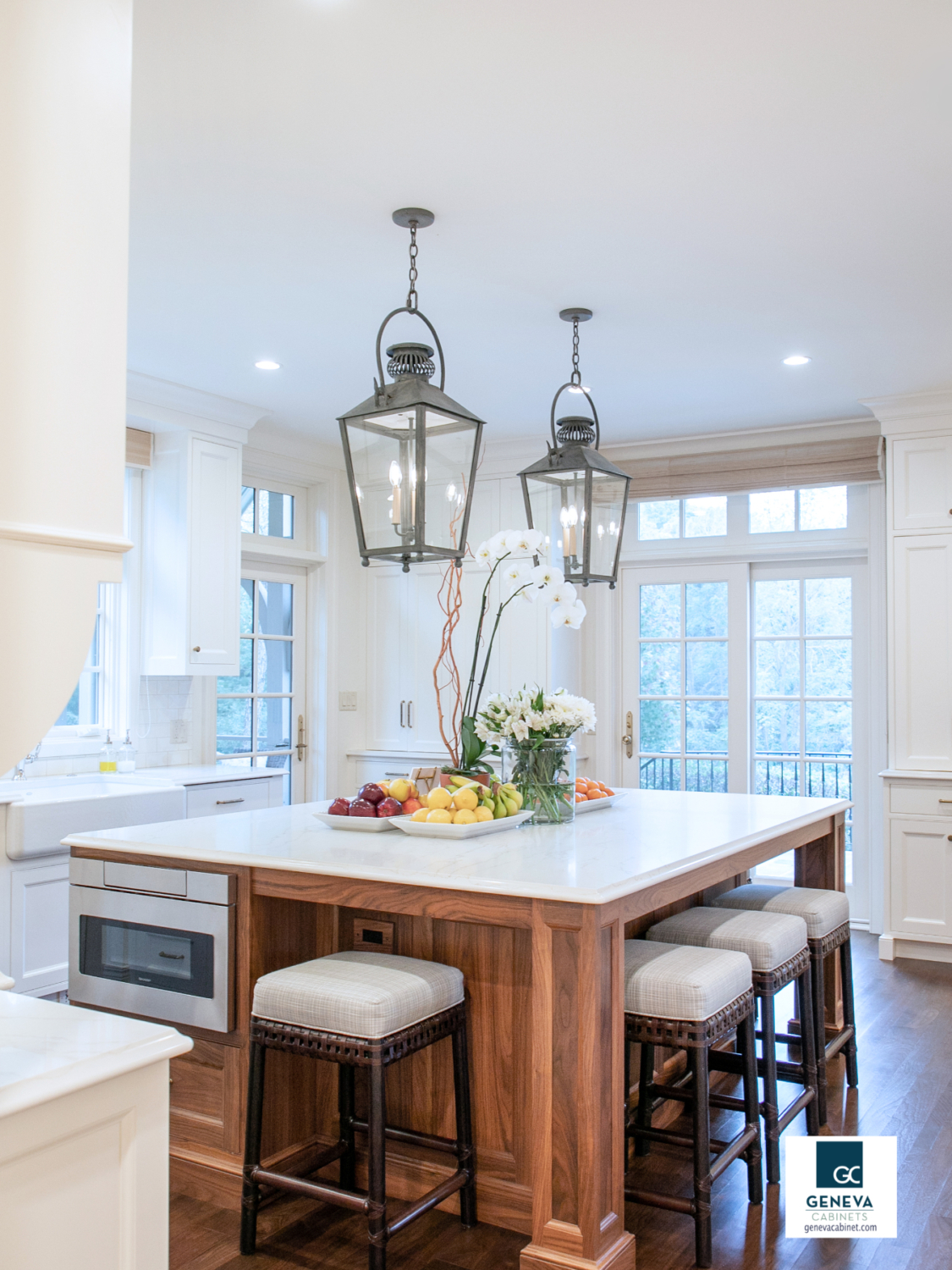 Engage the Senses
With the focus on real foods, indoor growing rooms and countertop herb gardens are nurturing features. Terra Trellis has elevated the design of indoor gardens with their delightful grow boxes and expert indoor gardening videos are on board to help us cultivate our inner green thumb.  Engaging the sense of smell and touch with fresh herbs is known to spark interest in more healthy recipes.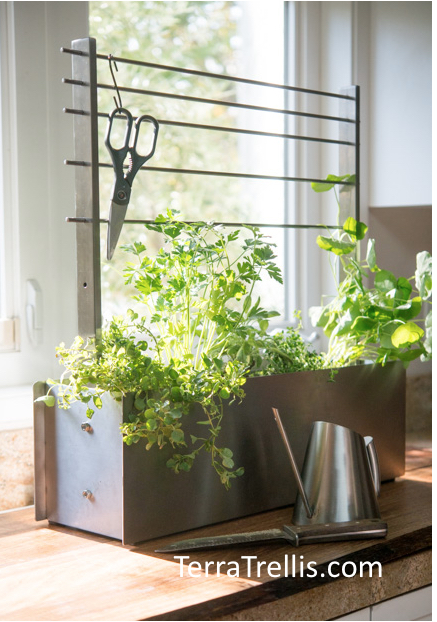 Preserved to Perfection
A focus on freshness comes with the need for food preservation systems to maintains taste, texture and nutrients.  Sub Zero is one of our favorites as a pioneer in multiple evaporator and air purifying systems. Refrigeration with separate zones will maximum freshness with controlled humidity to reduce the moisture that accelerates food deterioration.  There is also a renewed interest in kitchens with areas of bulk cold storage and compact individual refrigerator units.  Think of canned goods, beverages, wine and snacks all maintained at the proper temperature for maximum shelf-life.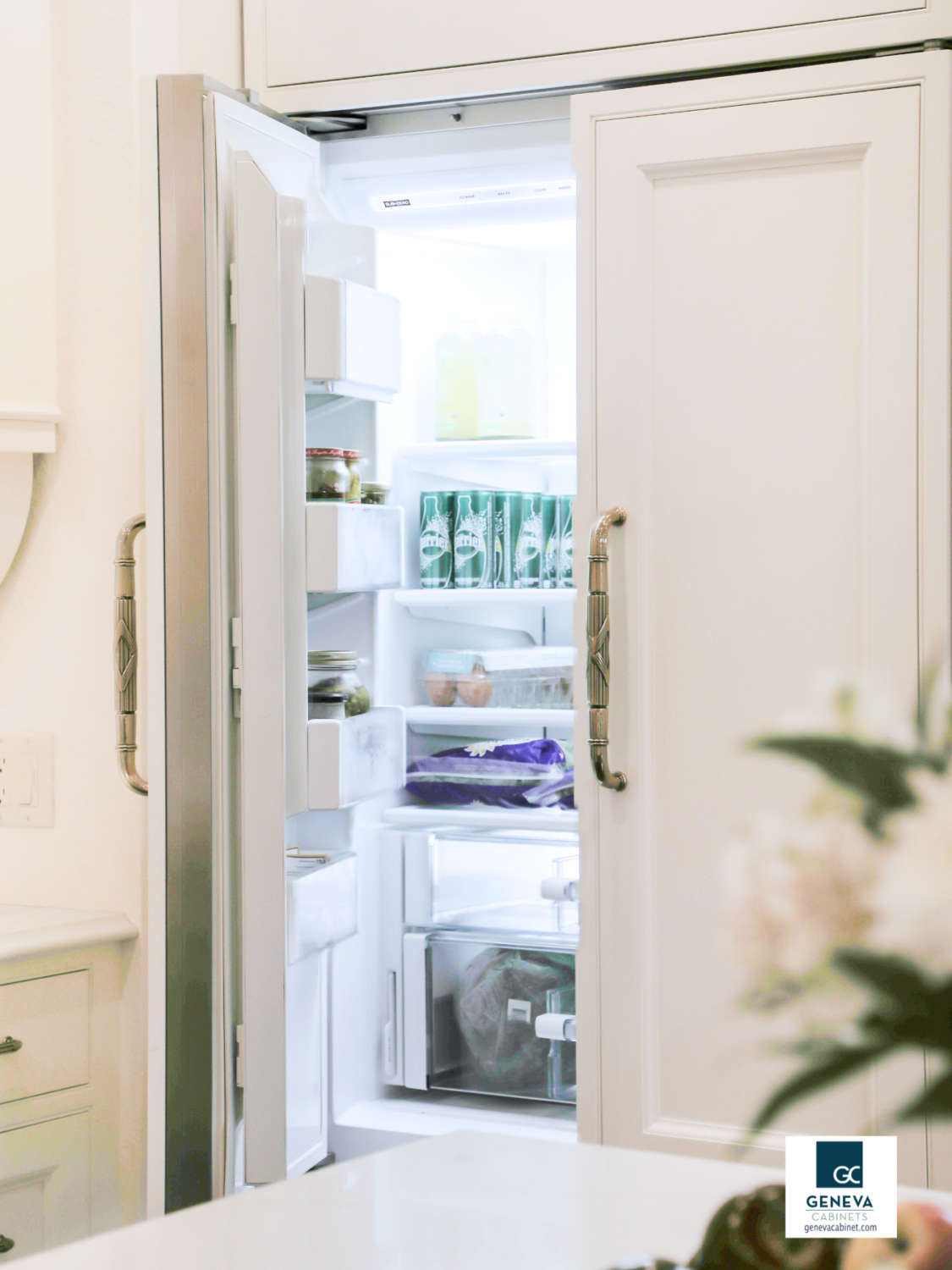 The Joy of Cooking
In the era of grocery and meal kit delivery, there is more time for the pure pleasure of cooking. Convection, steam and induction methods are speeding up the process with superior taste and nutrition.  Technology adds novelty to the experience with voice controlled faucets and programmable appliances. The kitchen plan can encourage cooking efforts of multiple-generations in the household as they work together re-creating traditional family recipes.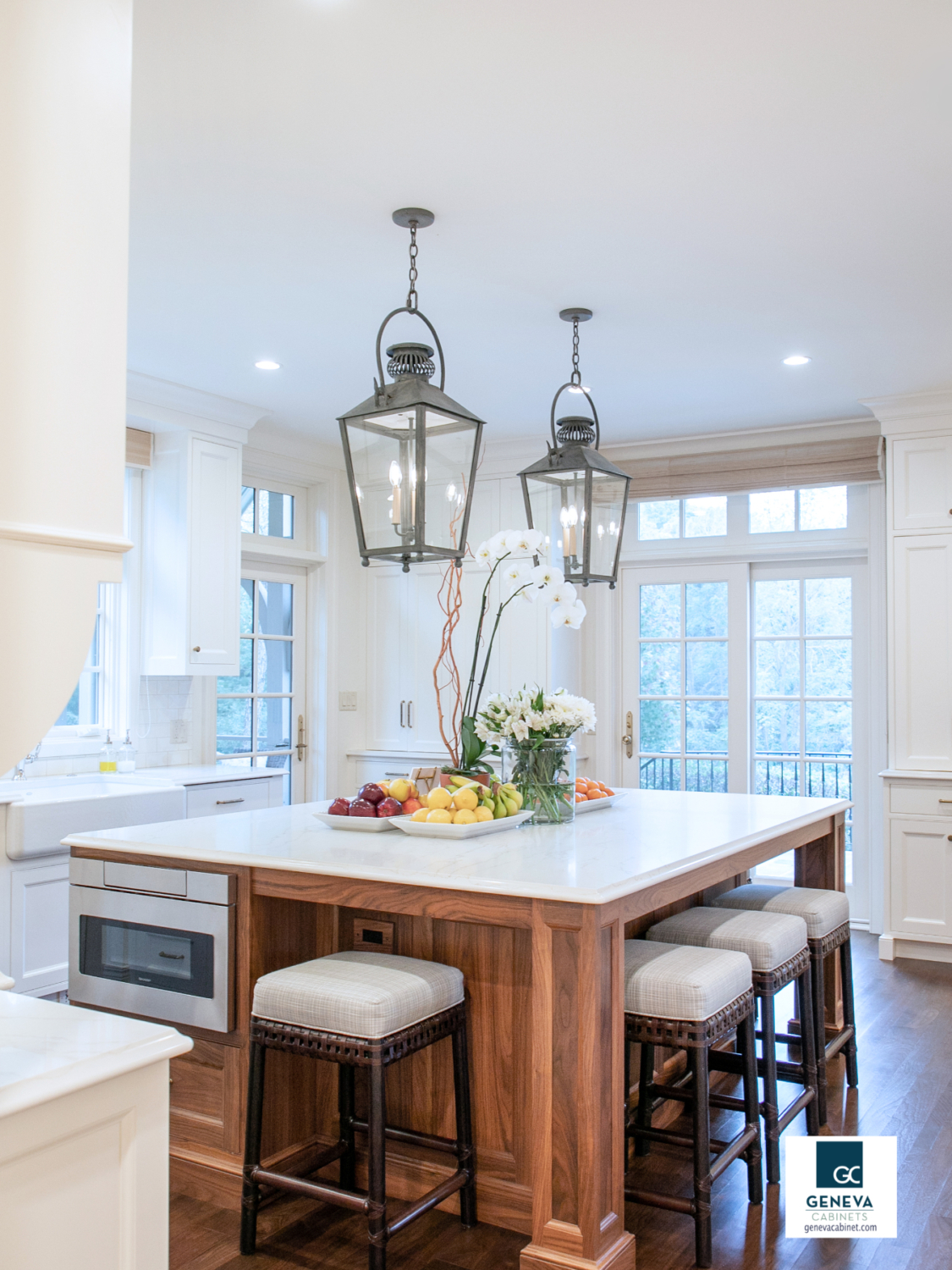 Touchy Feely
While we are tuned-in to the visual appearance of a kitchen, the tactile experience is just as valuable to well-being.  There is nothing as satisfying as drawer glides that operate smoothly and the secure fit of a well made cabinet door.  Substantial hardware with a solid accessible grip offers ease of operation.  In this kitchen we use knobs and pulls from Emtek in the classic Ribbon & Reed design.

To see more healthy living designs stop in to our state-of-the-art showroom.  We are open to the public and have endless inspiration for cabinetry design in every room of your home.
201 Geneva National Ave. S.
Lake Geneva, WI 53147
Others who contributed to the success of this project
Carrera Extra Marble from Levantina Stone Center & Fabricated by Old World Stone
Wolf Range and SubZero Refrigeration
Photography by Shanna Wolf S.Photography and Styling
https://genevacabinet.com/wp-content/uploads/2019/02/Hansberry-40-small.jpeg
1200
800
Geneva Cabinet Company
https://genevacabinet.com/wp-content/uploads/2017/05/geneva-cabinets.png
Geneva Cabinet Company
2019-02-12 17:19:19
2019-02-12 17:19:19
Healthy Kitchen, Healthy You!