The design process is evolving and adapting to our need for protection from the Covid-19 pandemic.  Kitchens are often the gateway to our homes, so this is the place to be most diligent about cleanliness in order to safeguard our well-being.  While we don't want our homes to reflect sterile clinical environments, there are some changes we can make to help control the spread of virus and bacteria.  Many of these ideas are not new, but they are most suitable for today's challenges.
Landing Zone & Sanitation Station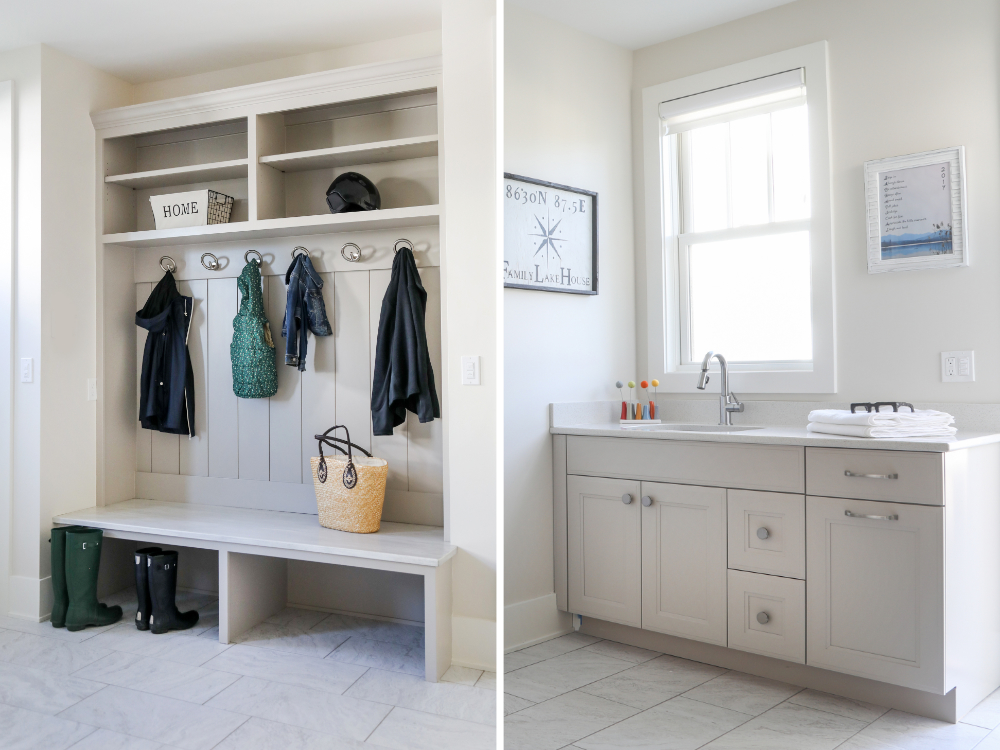 Designate a drop zone at the entry point of your home.  Whether at the front door or the mudroom, it will serve as a landing pad for items waiting to be disinfected.  It should have an easy to clean, non porous surface, something that will not be harmed by disinfecting liquids and sprays.  Shoes, keys, face masks, phone and credit cards can sit here while waiting for treatment.  Keep sanitizing wipes and disinfectant spray right here, along with a means for disposal.  If there is a window for natural sunlight and ventilation, all the better.
Non-Porous Countertops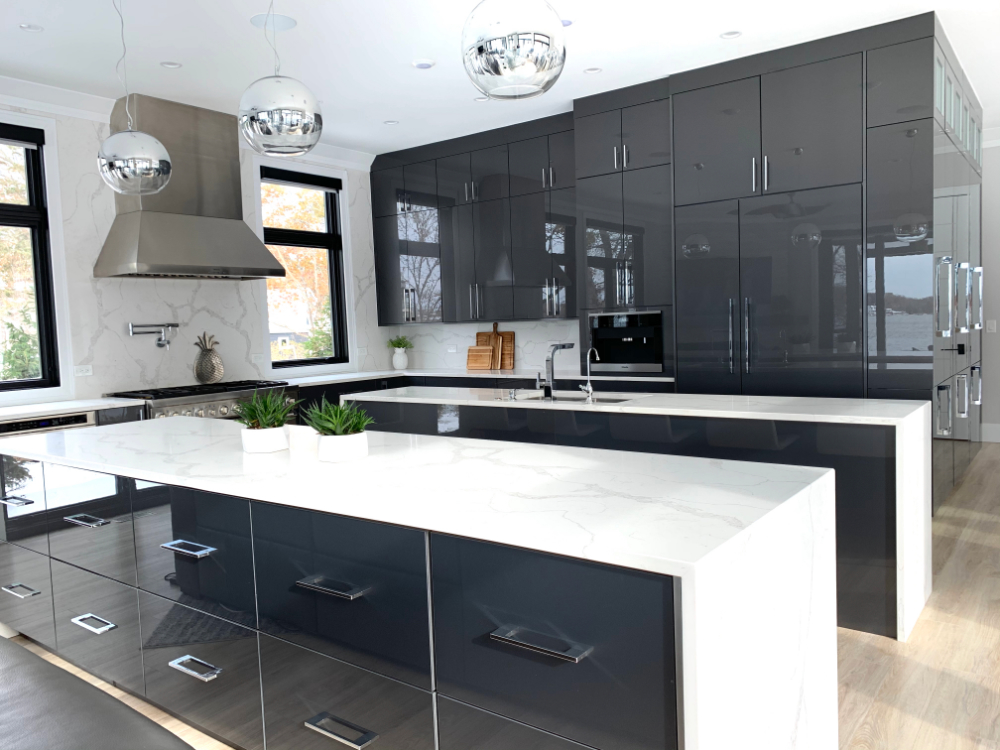 As luck would have it, quartz materials have grown in popularity the last few years.  Beautiful and nonporous, these materials are ready to support your mission for clean and easy-to-maintain surfaces.  Any sleek smooth design will eliminate crevices for germs to breed.   There are even some products with  antimicrobial properties baked in.  See some of our options here.
Copper Magic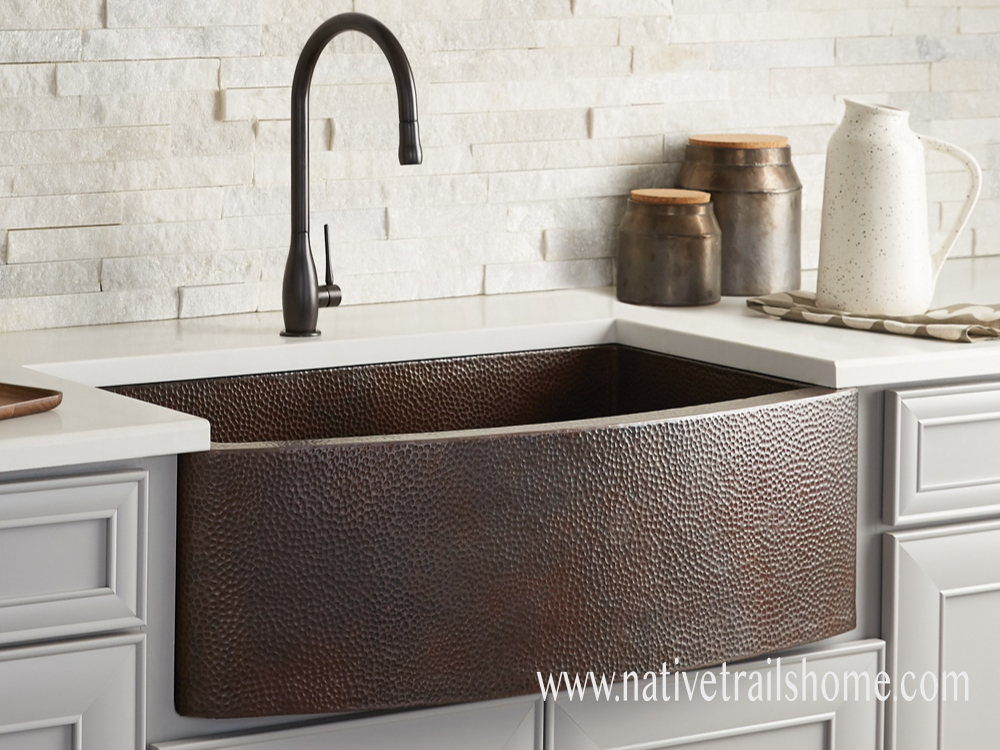 Copper is making a comeback with it's ability to kill bacteria on contact and viruses within hours.  It has long been a respected material in hospitals and medical environments.   Now is the time for this lovely living finish to make an appearance in your home.  We absolutely love this demonstration by Native Trails showing the healing properties of copper.   Many believe copper also has spiritual powers.  Either way, taking care of germs is good enough for us.
Touchless Faucets
The touchless faucet has been elevated from novelty to necessity.  The germ protection capabilities are easy to see, but it also saves water.  This model by Kohler even has temperature memory that will return to your last setting.
Versatile & Multifunctional Spaces
Without a doubt this virus has taught us the importance of being able to adapt our homes and accommodate unexpected change.  Working from home, e-learning and at-home workouts can co-exist in the same space with some advanced planning.  We know this can be tough, but let's try to enjoy the togetherness for now.   We will be returning to the normal pace of the life soon.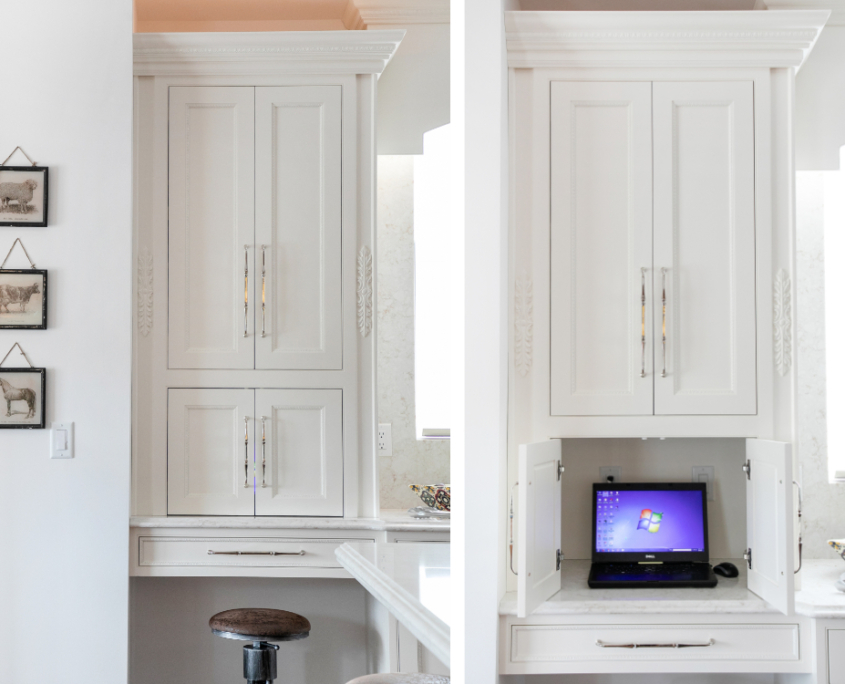 Although no one action can guarantee that we will remain virus-free, it doesn't hurt to arm your home with the tools that can increase your ability to clean and sanitize, now and in the future.
Explore more of our beautifully designed cabinetry here!
And call us when you need inspiration for storage in every room of your home!

201 Geneva National Ave S
Lake Geneva, WI
262-245-9600
https://genevacabinet.com/wp-content/uploads/2020/04/new-normal-.jpg
527
1000
Geneva Cabinet Company
https://genevacabinet.com/wp-content/uploads/2017/05/geneva-cabinets.png
Geneva Cabinet Company
2020-04-22 16:31:43
2020-05-11 09:42:19
The New Normal for Your Home