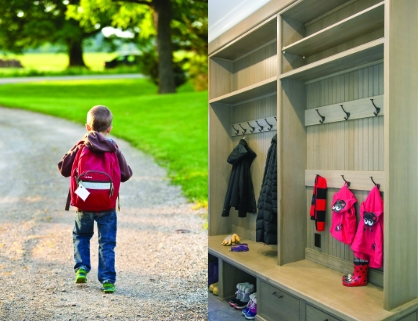 Back-to-School means back to sports, after school activities, and homework.  Not to mention packing lunches,  finding healthy snacks and planning the occasional sleepover.  No time to spare! The key to a successful school year is advanced planning.  Here are a few of our most helpful tips.
Let's Start in the Kitchen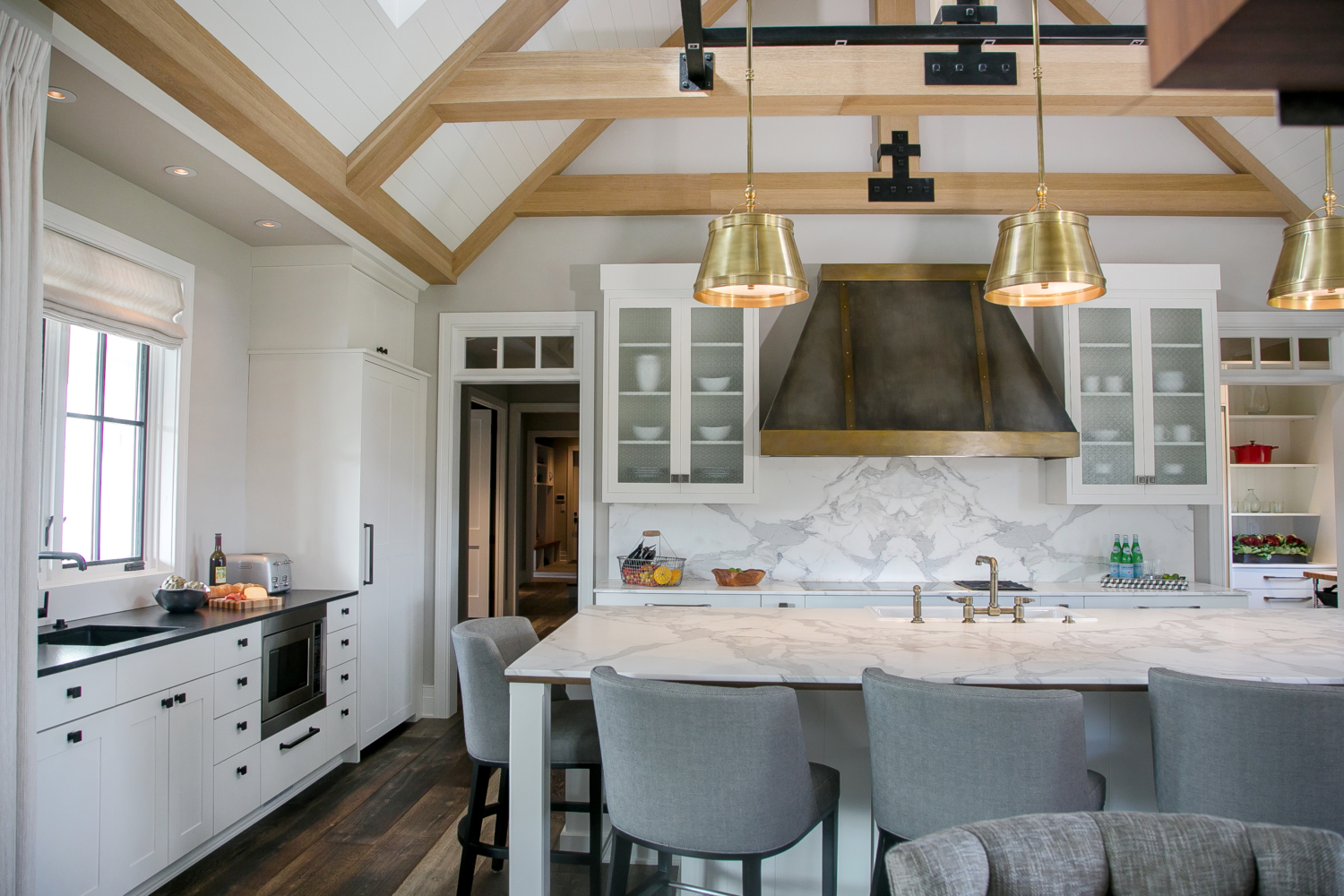 Large clear countertops are essential when it's time to work on school projects, assemble lunch boxes and complete homework assignments. In this Plato Woodwork designed kitchen everyone can work together under your watchful eye.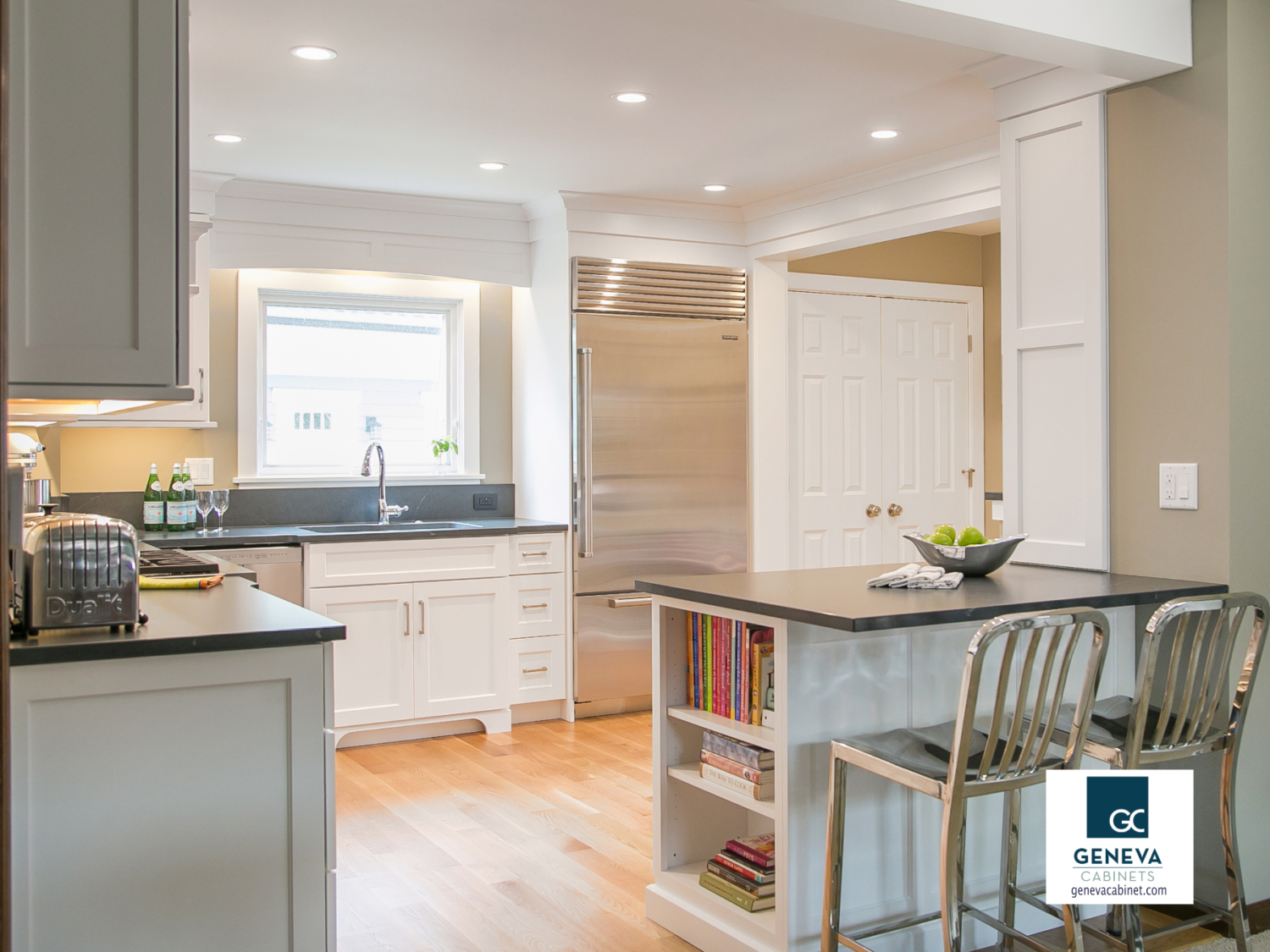 Cabinetry with open shelving from Plato Woodwork is ideal for storing reference books, iPads and a basket filled with school supplies.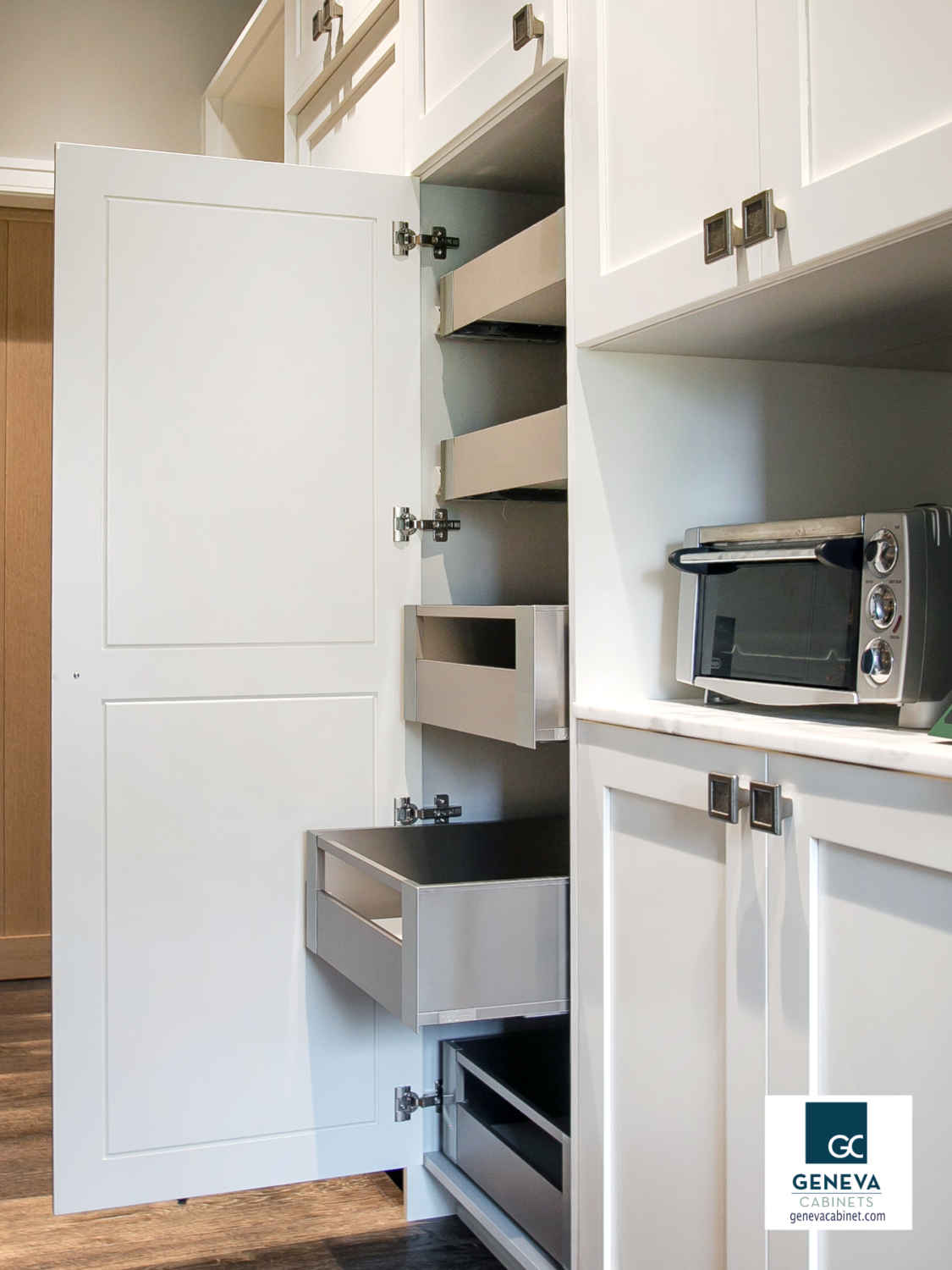 Dedicate storage space according to use.  One pull-out bin for lunch supplies, one for snacks and one to stash extra school supplies will let you easily check inventory and prevent late night runs to the store.
Snack Center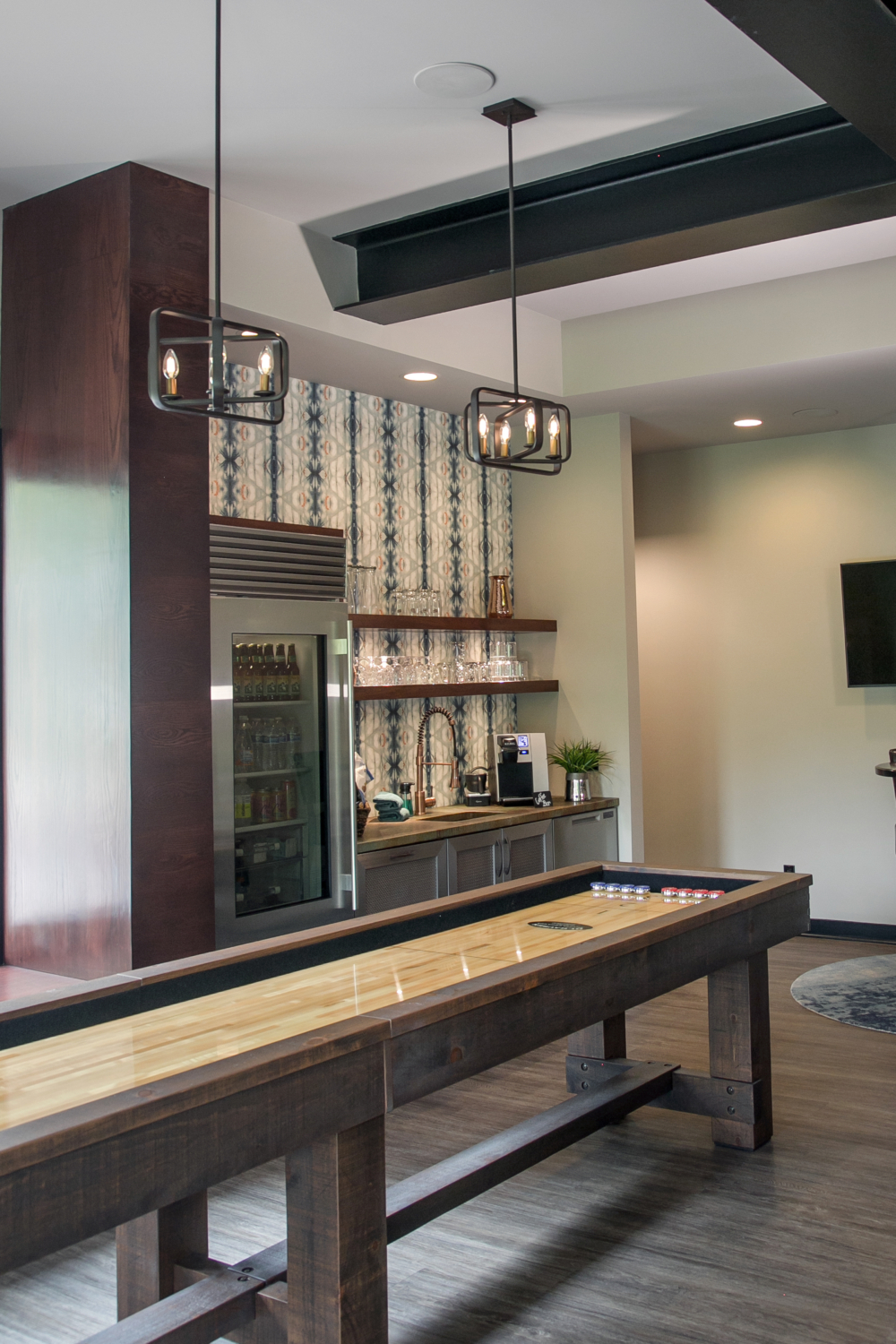 This is all about making your life easier, so placing approved snacks together in an easy to access area will prevent whining during the late afternoon crunch time.  It will also help you nudge everyone towards healthy food choices.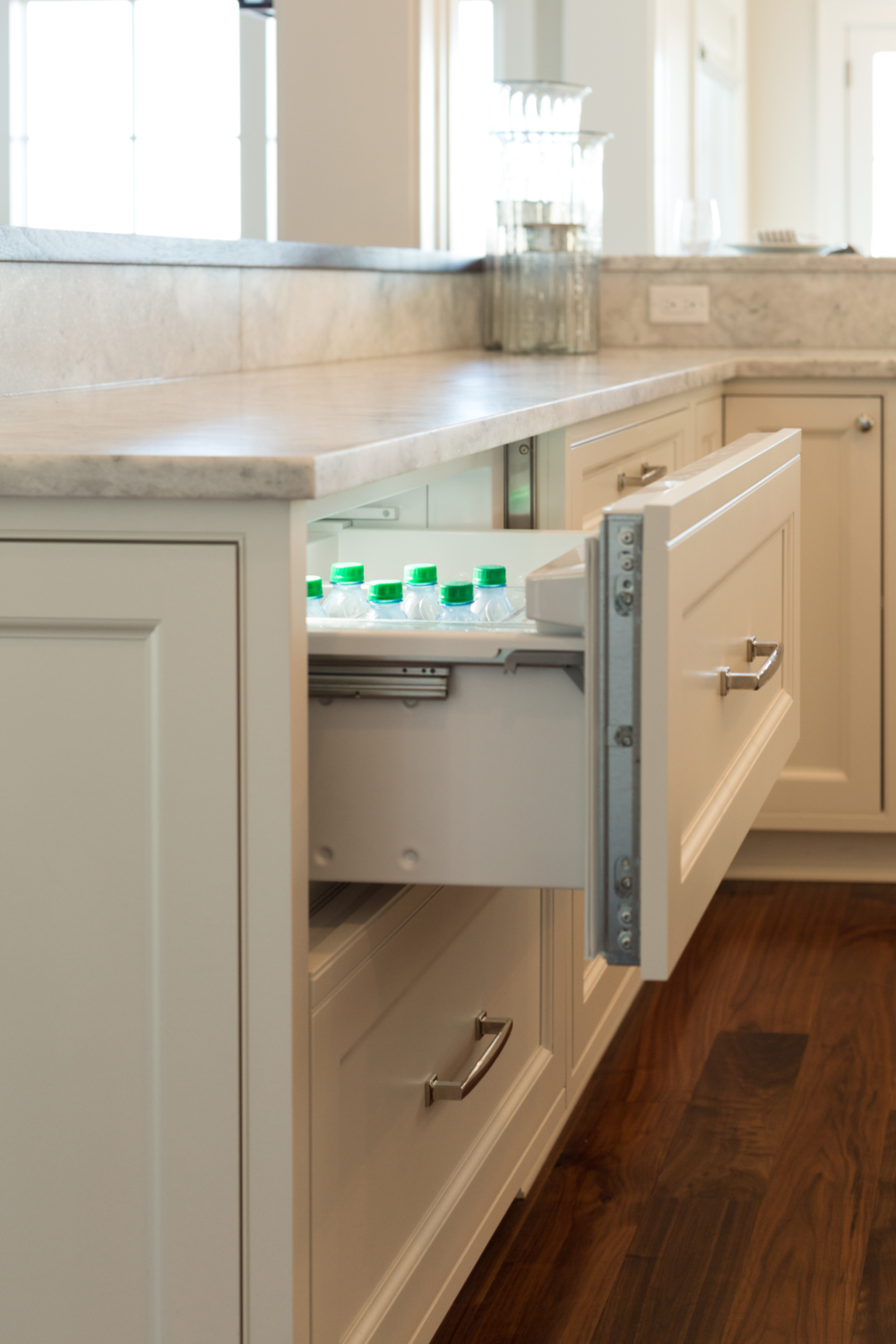 This can be as simple as a basket on the counter or as special as this Sub Zero refrigerator drawer.  Here you can store beverages and chilled veggies for family self-service.  Locate this on the outskirts of your kitchen work triangle for interruption-free meal prep time.  For healthy snack ideas click here.
Quiet Time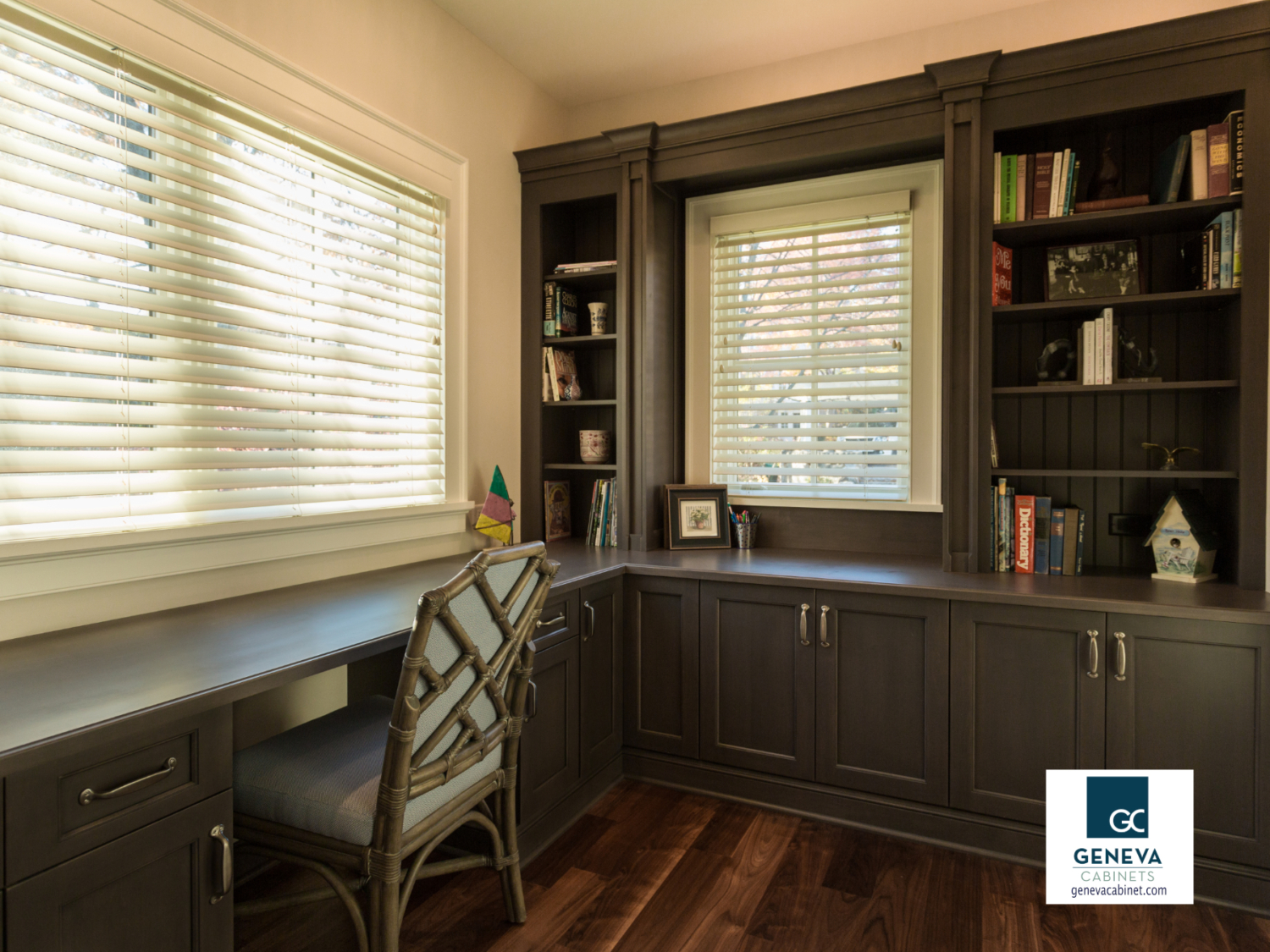 When quiet study would be more productive, create a customized corner in the den, family room or bedroom.   Be sure to include ample counter space, storage and charging outlets.
Start the day off right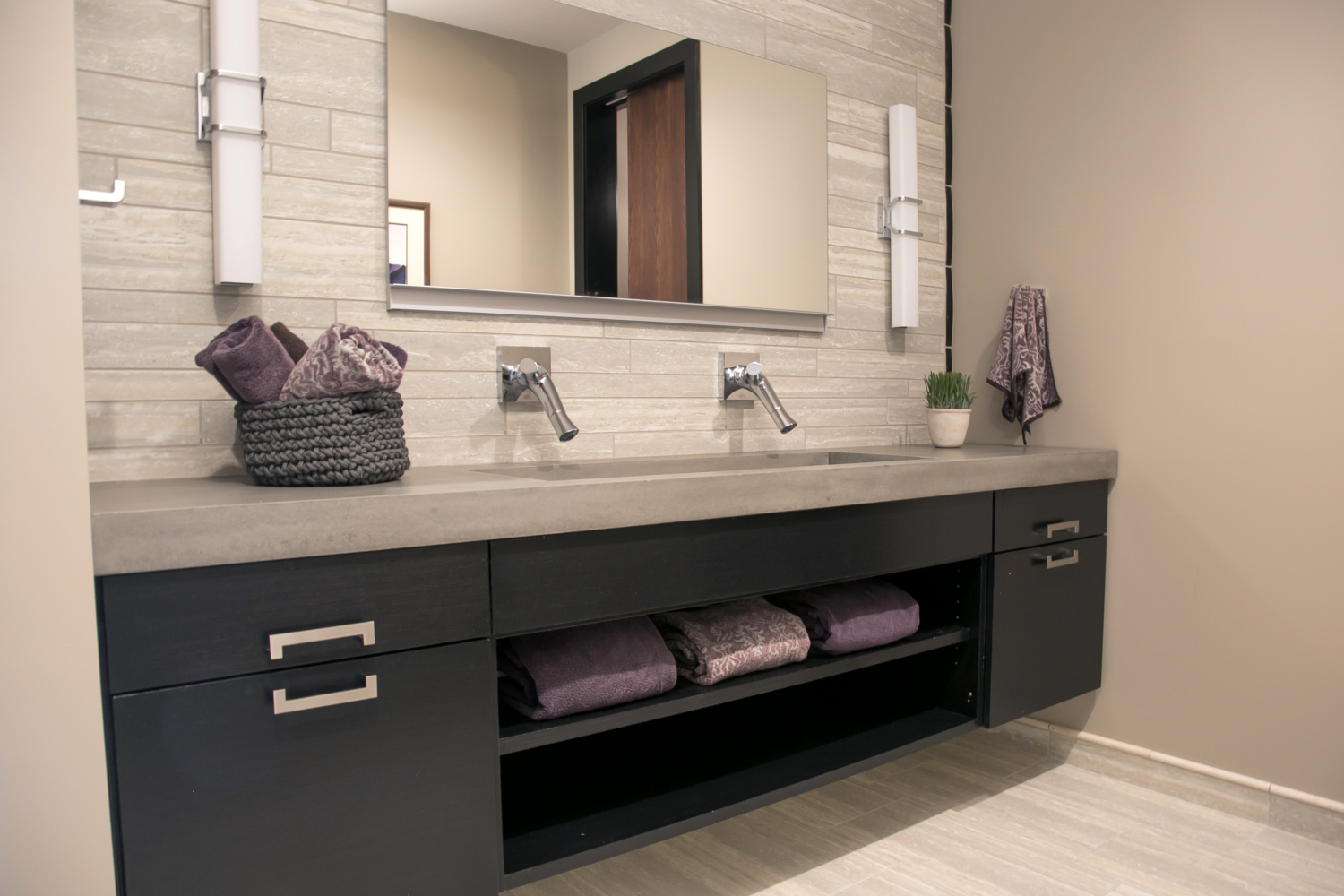 The Jack and Jill bath gets an update with this elongated bathroom vanity featuring a generous trough sink.  Plenty of counter space and storage equals no waiting.  We have more bath ideas for you right here.
Moving into the closet our favorite tip involves lots of storage drawers and bins, they are  especially helpful with clothing for kids.  A well fitted closet can also eliminate the need for costly bedroom furniture and keeping floor space open for play time. Click here for another crave-worthy closet installation!  One last tip, keep it moving in the morning by planning outfits for the week in advance.
Drop Zone & Launch Pad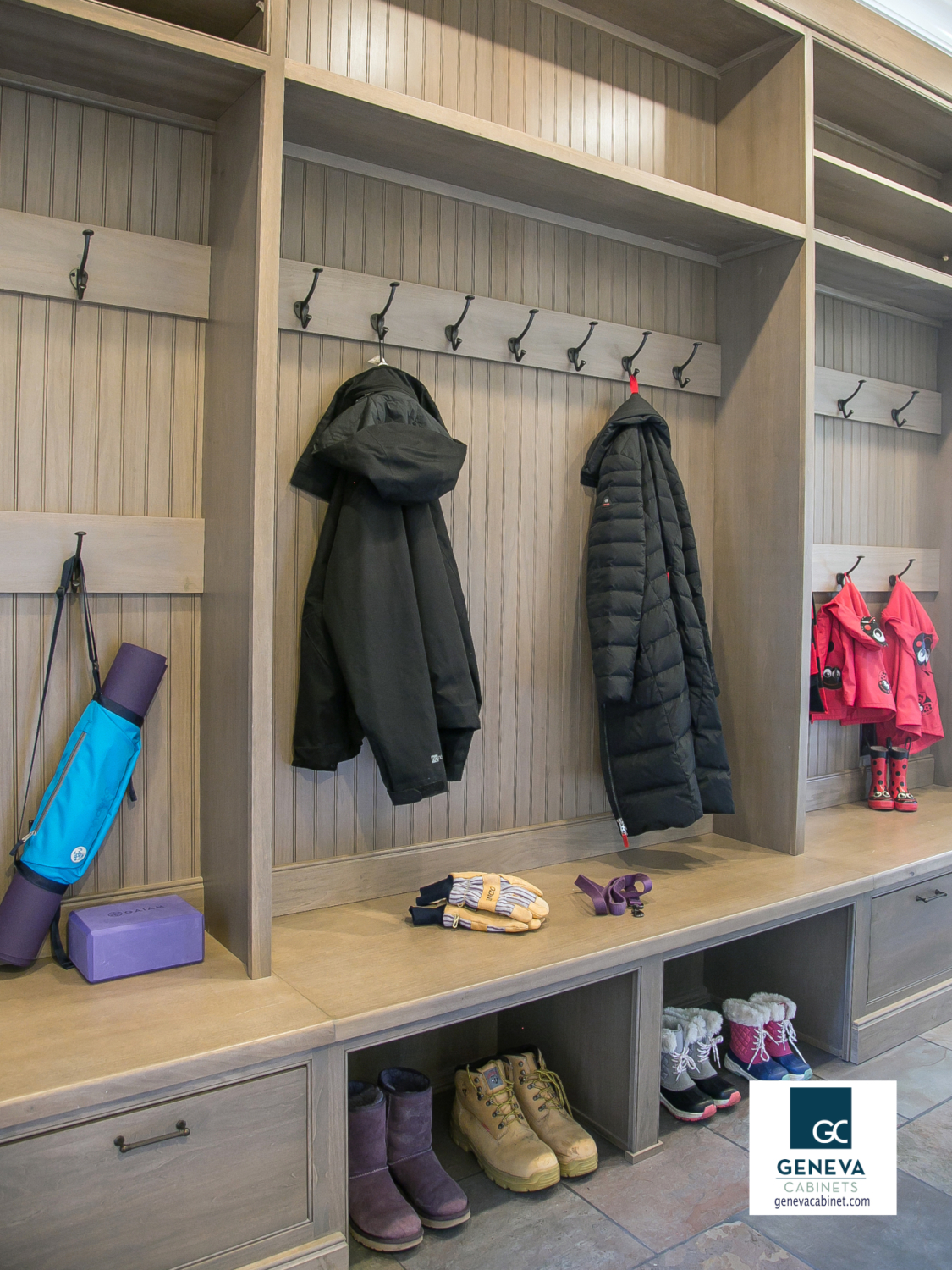 Heading out the door will be a breeze when the essentials are stored in the "ready" position.   Built in lockers, benches and shelving are a streamline way to add storage to your mudroom or laundry.  This style is from Shiloh Cabinetry and will save you hours throughout the year.  No more last minute scrambling for homework or a missing shoe. Backpacks, jackets and sporting equipment will be stored where you can find them at the beginning and end of each day.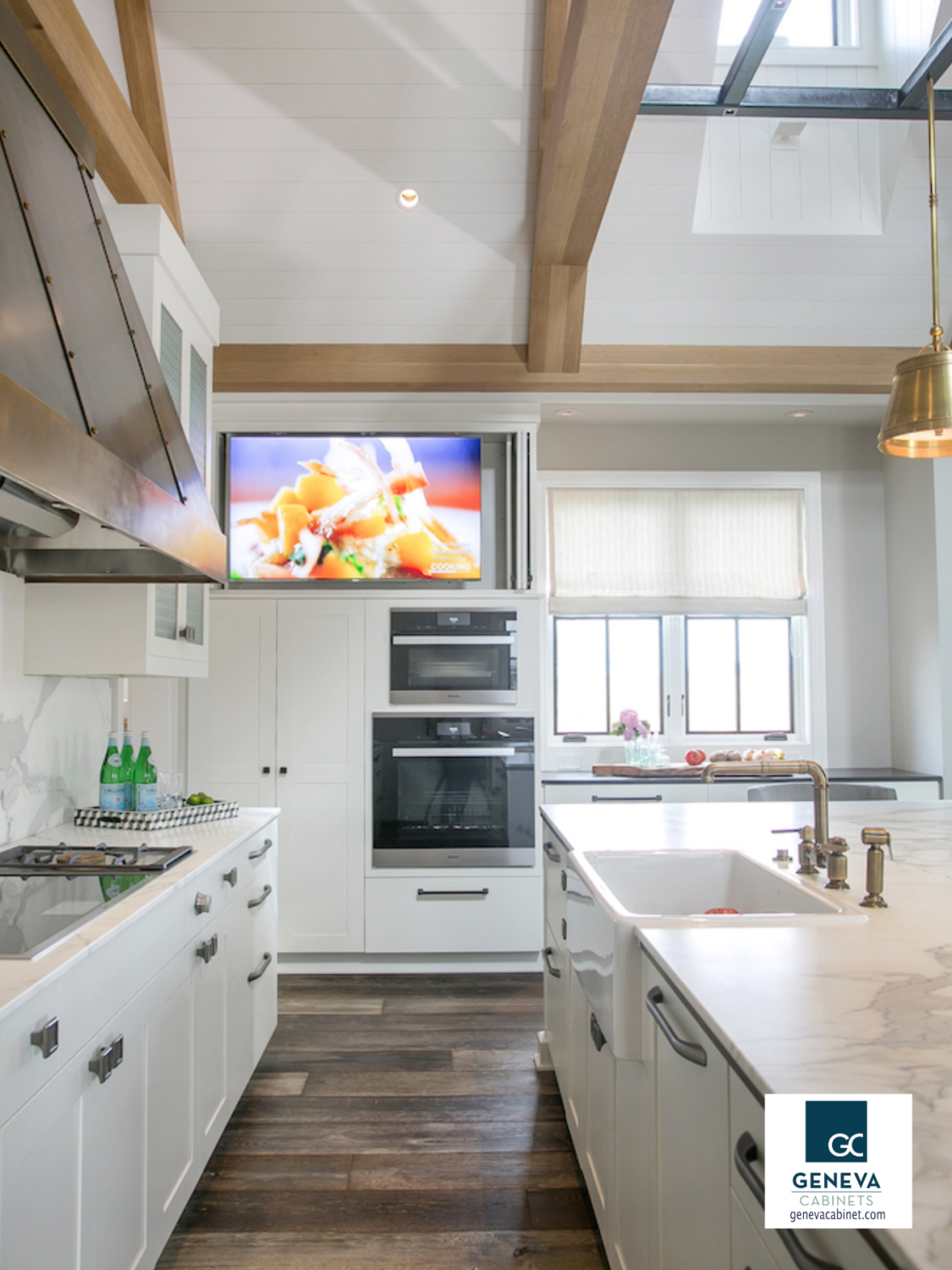 Now there's time to take a break, maybe watch your favorite cooking show!
Browse through our Inspiration Gallery  for even more cabinetry design and storage ideas.  Then stop in to our Lake Geneva showroom to touch and feel beautiful cabinetry that will help you love your everyday routine.
201 Geneva National Ave. S.
Lake Geneva, WI 53147
Featured Cabinetry is from Plato Woodwork, Inc.,  Shiloh Cabinetry, and others.
Photography is by Shanna Wolf S.Photogaphy and Styling and Josh Z Photography
https://genevacabinet.com/wp-content/uploads/2018/08/Back-to-school-lockers.jpg
342
418
Geneva Cabinet Company
https://genevacabinet.com/wp-content/uploads/2017/05/geneva-cabinets.png
Geneva Cabinet Company
2018-08-30 08:21:18
2018-08-30 08:23:32
Back-to-School Tips Keep You Organized All Year